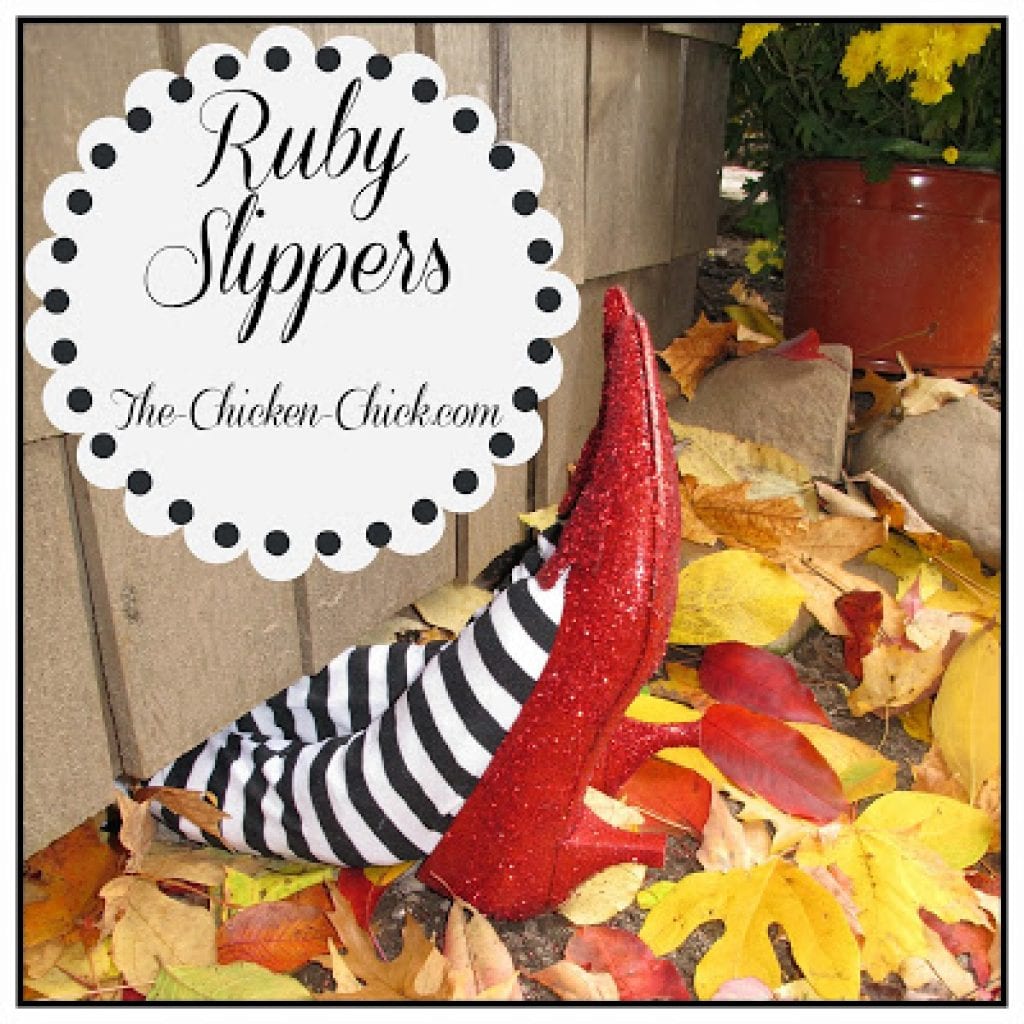 Decorating the chicken coop for Halloween was on the agenda this weekend and I rocked it Wizard of Oz style! This project was fun, easy, inexpensive and the result- adorable! It killed me to deface a beautiful pair of Franco Sarto leather heels, but they were the only ones in the thrift store that worked.
---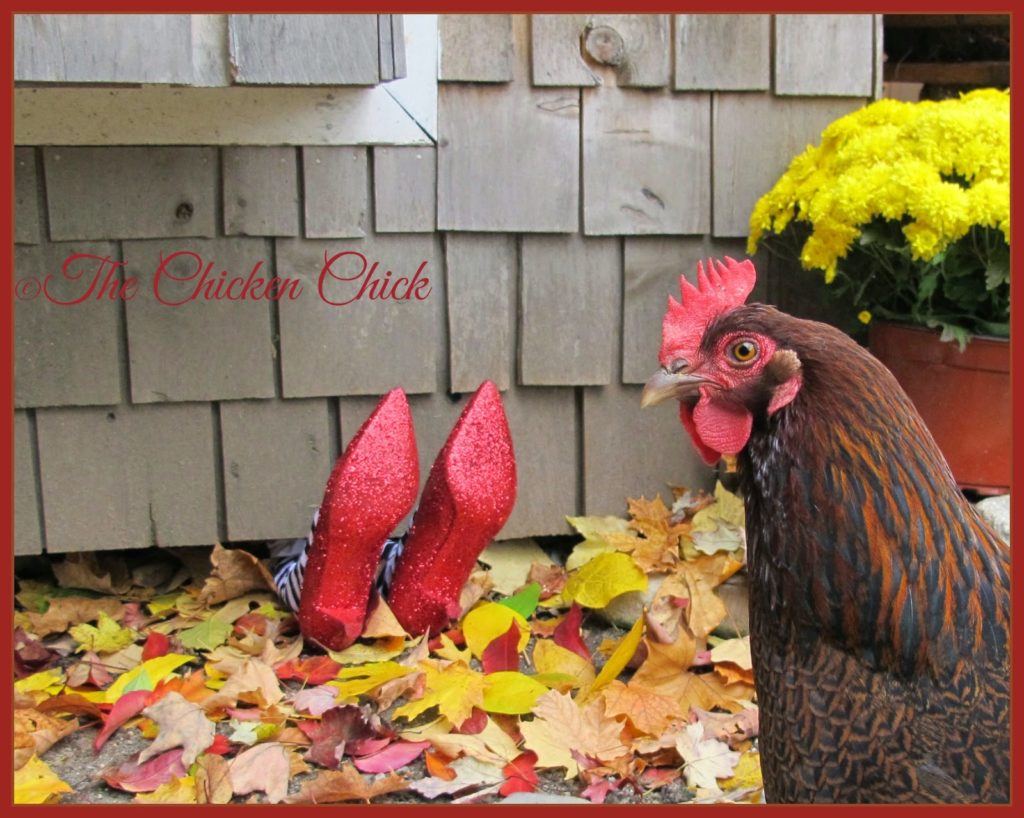 If autumn decorating is on your agenda, you can totally rock it Wizard of Oz style with this Ruby Slippers tutorial! This autumn project was fun, easy,
---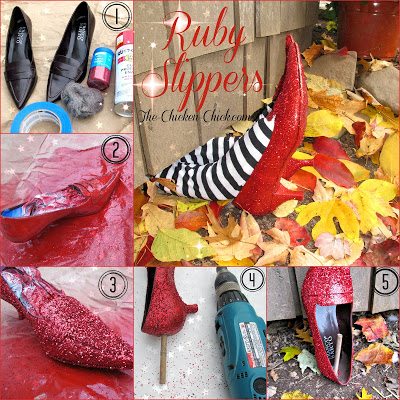 SUPPLIES NEEDED
low-heeled shoes (I found some at a thrift store)
ruby red spray paint
clear acrylic gloss spray
ruby red glitter
newspaper
painter's tape
steel wool (optional)
2, 1/3″ wooden dowels
drill
hammer
black & white striped tights
bubble wrap
LET'S MAKE IT!
Scuff up leather with steel wool. Stuff shoes with newspaper, tape off inside of shoe with painters' tape.

Spray shoe with red paint and immediately sprinkle with glitter. Allow to dry.

Seal with acrylic spray. Dry completely.

Drill 1/2″ holes in the back of the shoes & insert dowel in shoe.

Tap dowels into ground with hammer.

Fill bottom portion of tights with bubble wrap, tie off tights at waist & insert tights into shoes. Tuck waist-end of tights underneath house, chicken coop, chair, wherever.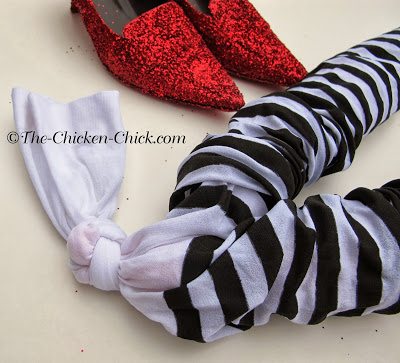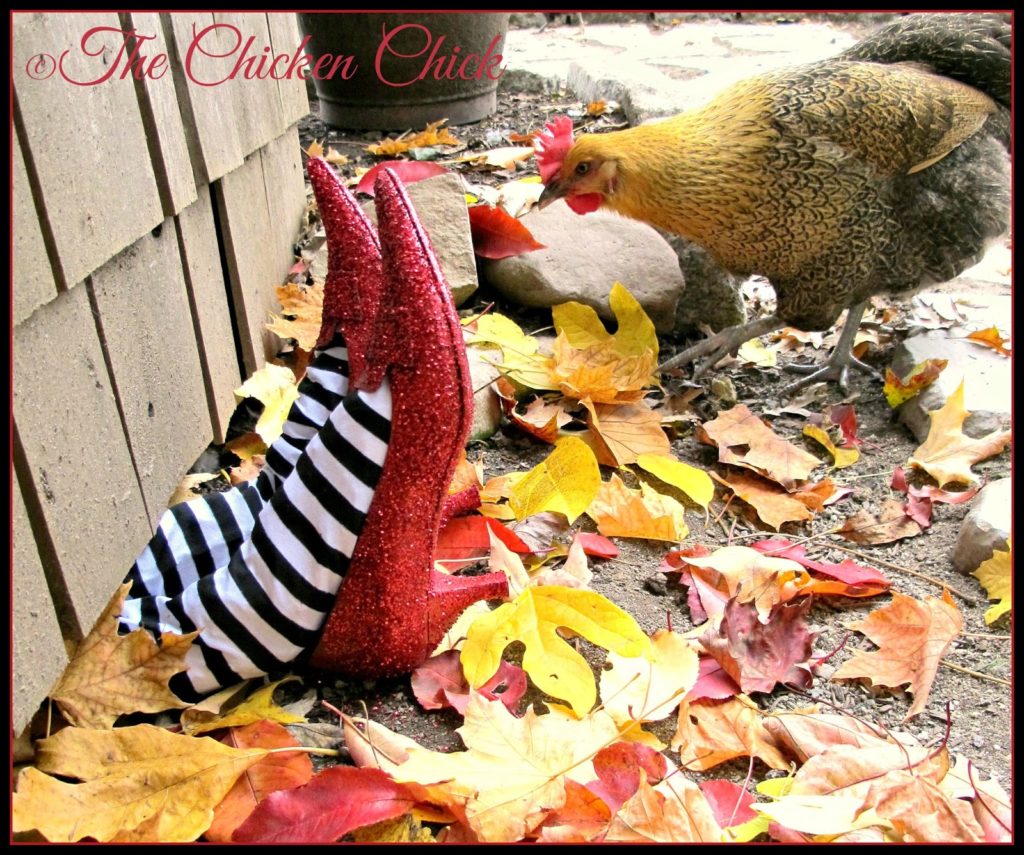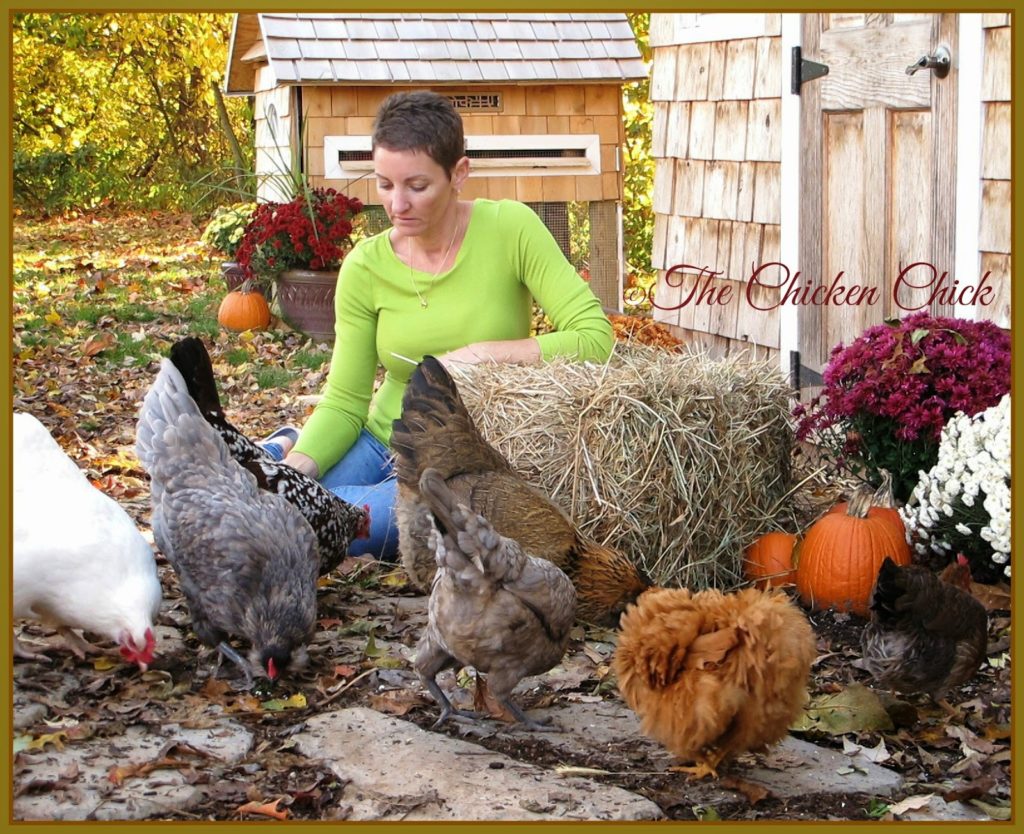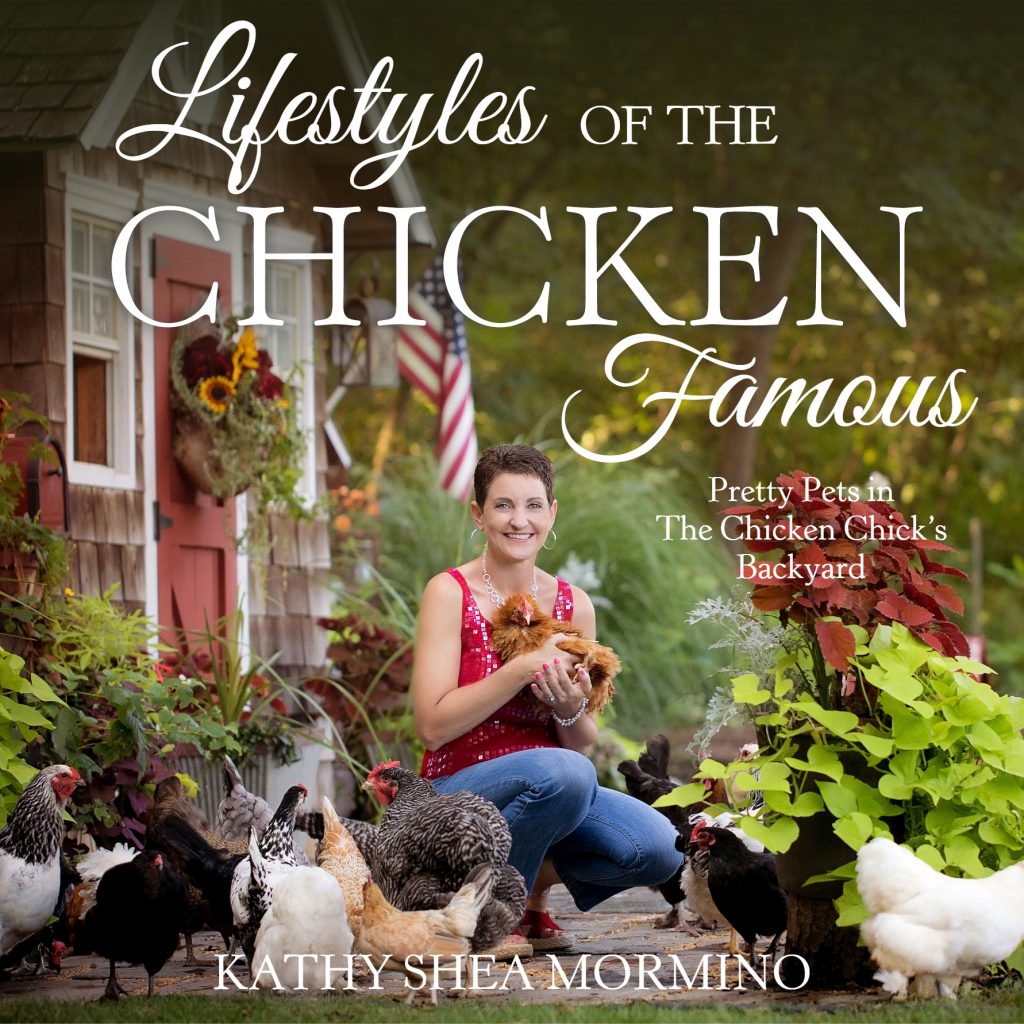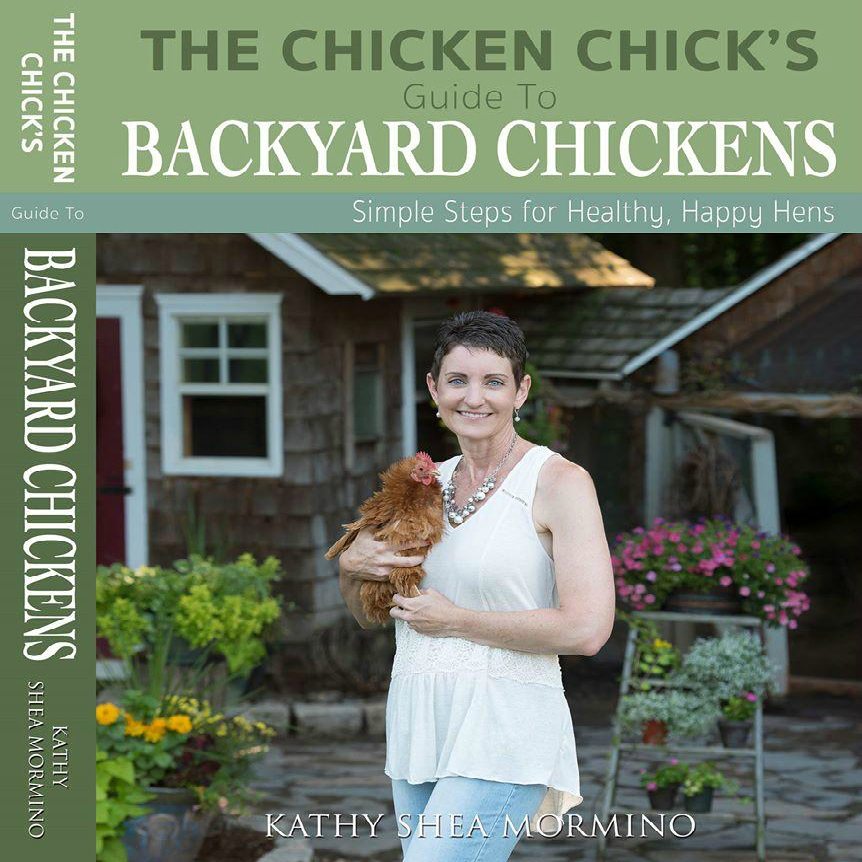 Order your copy of my bestselling books,
&