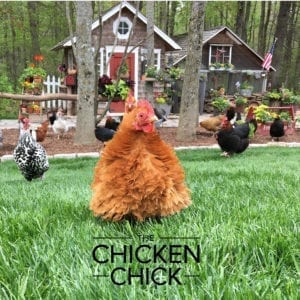 The Chicken Chick® is a participant in the Amazon Services LLC Associates Program, an affiliate advertising program designed to provide a means for sites to earn ad fees by advertising and linking to Amazon.com.
I occasionally receive products from sponsors to test. I feel it important to test-drive products so that I can speak to how they perform and share my opinions about them: good, bad or indifferent. My reviews are always fair and honest. If I have a problem with any product, you're going to hear about it because that's how I roll.
This disclosure is made in accordance with the Federal Trade Commission's 16 CFR, Part 255. If you enjoyed these disclosures, hug a lawyer.