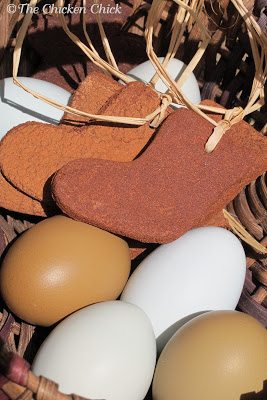 Cinnamon Ornaments Recipe & Uses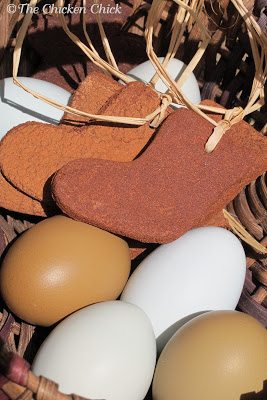 Cinnamon Ornaments Recipe & Uses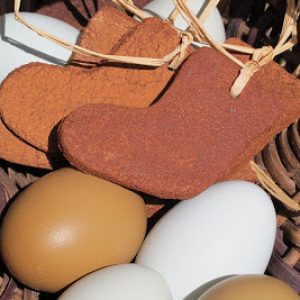 Cinnamon ornaments are simple and fun to make and the scent remains for years. I still have some from the first batch of cinnamon ornaments that I made ten years ago and they  smell terrific! This is a great project to make with little ones and they perfume the whole house in the process.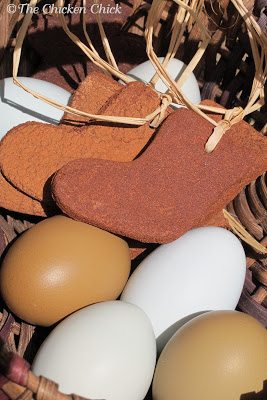 CINNAMON CHRISTMAS ORNAMENTS RECIPE
(Not For Eating)
SUPPLIES NEEDED
¼ cup Elmer's glue
1 cup applesauce
1 cup ground cinnamon (I use inexpensive cinnamon from the Dollar Store)
cookie cutters
thin ribbon, raffia or wire ornament hangars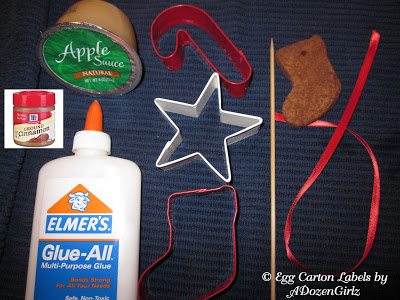 LET'S MAKE IT!
Mix glue with cinnamon and applesauce in a large bowl (beware the cinnamon dust storm!).  

Dust work surface with a little cinnamon. Roll 1/4 inch thick. (Err on the side of too thick rather than too thin.)  If dough is too wet/sticky, sprinkle with a little more cinnamon.  

Cut with cookie cutters. Transfer ornament with spatula to a parchment paper lined cookie sheet.
Use a straw or a wooden skewer to make a hole near the top of each ornament for hanging.

Allow to air dry for 3-5 days, turning once or twice a day OR bake at 175 degrees for 5-6 hours, turning occasionally to ensure that they dry flat.  

When dry, add ribbon or ornament hangars.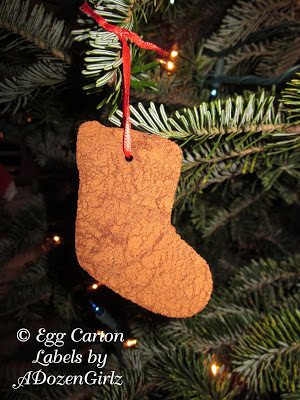 Decorating
The ornaments can be stamped on or written on with a toothpick before drying. They can be embellished with glitter, beads,  most anything imaginable. However, if you choose the oven-drying method, use good judgment as many decorations are not suitable for baking.  
Storage
I store my Cinnamon Ornaments in a zip-top bag with my Christmas ornaments. Ideally, one would wrap them in bubble wrap or tissue paper to reduce the risk of breakage but I don't usually have the time for that. Besides, it's fun to make new ones every so often.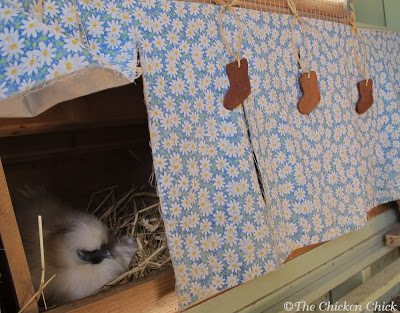 Uses
I use my Cinnamon Ornaments to decorate my chicken coops, Christmas tree and wreaths. I have given them in sets to teachers as gifts and decorated packages with them.    
Here's a picture of the holiday wreath I just finished for our front door. I used the cinnamon ornaments as accents. I'm not sure how they'll fare in the rain, but we're going to find out!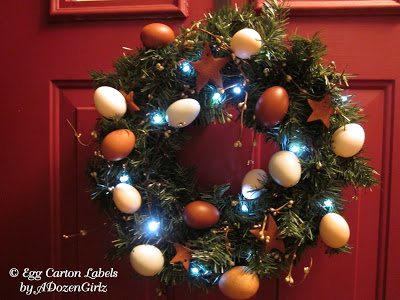 To learn how to make blown eggs and decorate them here.  The eggs were attached to the wreath by stringing floral wire through both ends of the blown egg and twisting it onto the branches.