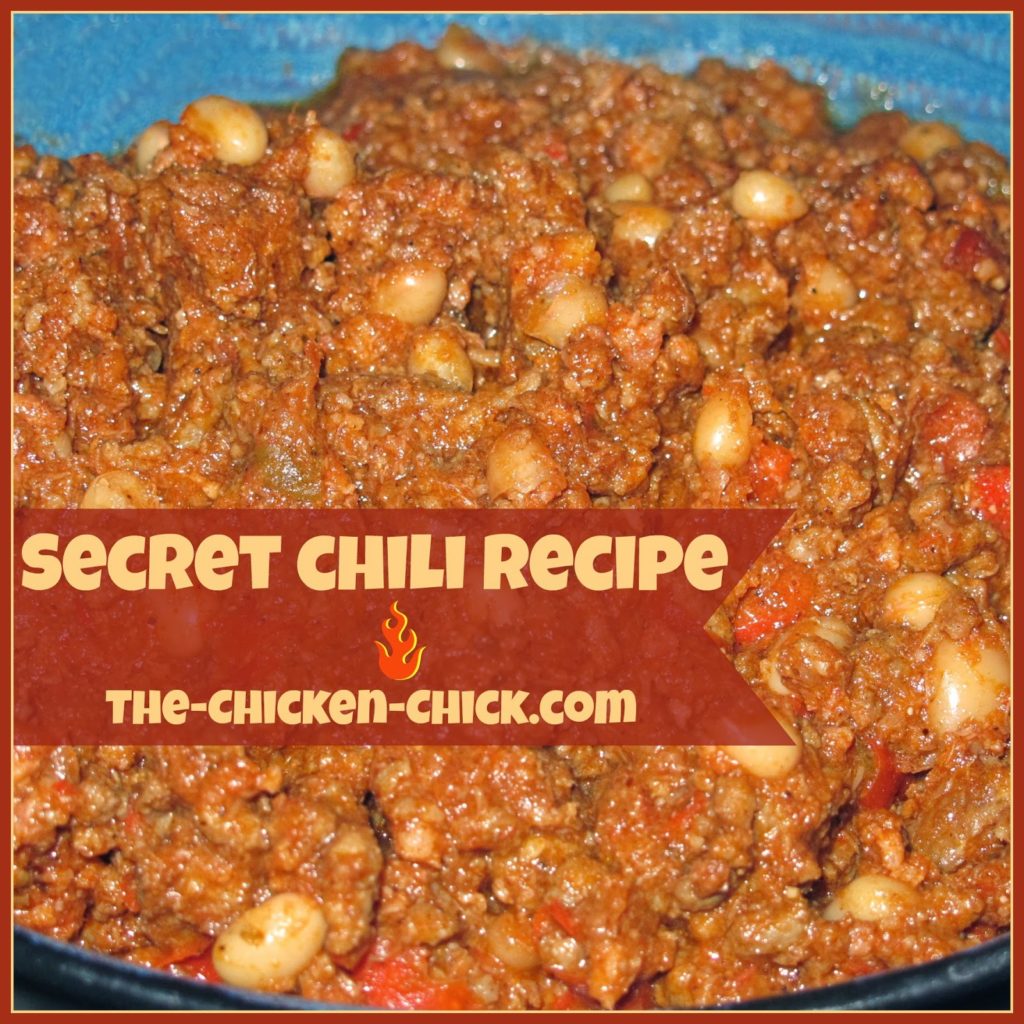 With the Superbowl right around the corner, I'm sharing my fast & fabulous secret chili recipe! The secret to making it quickly is to chop, cook and freeze the three main ingredients in advance.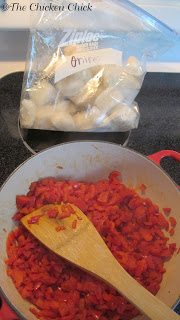 Many of my dinner recipes include sauteed onions, peppers and/or ground beef and I have found that cooking and freezing large batches ahead (when they are on sale) saves me at least 10-12 minutes per meal. After cooking each ingredient, I portion them into ice cube trays, cover with plastic wrap & freeze. When hardened, I remove them from the ice cube trays and store in zip top bags in the freezer. When ready to use, I place a few cubes in a microwave safe dish and zap on high for one minute.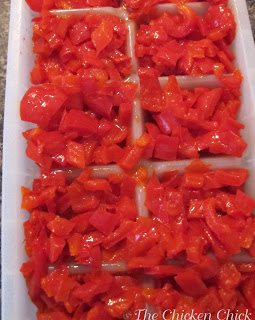 The trick to quickly thawing ground beef is to freeze it FLAT. I store it in one pound packages. To thaw, place bag in a bowl of water while making the rest of the dish.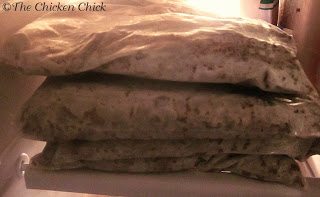 ---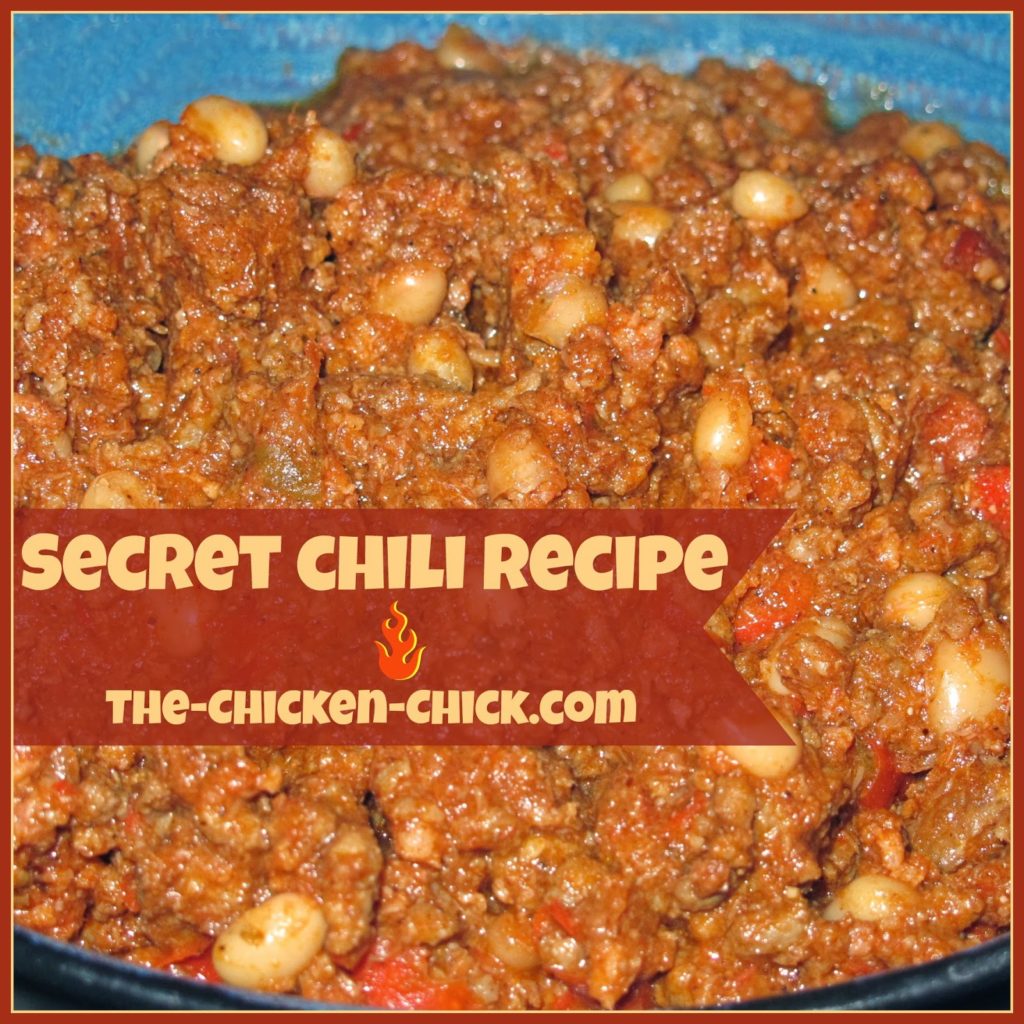 THE CHICKEN CHICK'S SUPER SECRET CHILI RECIPE
INGREDIENTS
1 lb ground beef (or one bag pre-cooked/frozen)
1 tablespoon olive oil
1 medium onion, chopped (or 4 frozen cubes)
1 large red bell pepper, chopped (or 5 frozen cubes)
2 garlic cloves, chopped or pressed
2 Tablespoons chili powder
1 teaspoon cumin
1 teaspoon cayenne pepper (more or less to the heat you desire)
2 teaspoons garlic powder
1, 14 ounce can of crushed tomatoes
2-3 tablespoons tomato paste
1, 15.5 ounce can, small white beans, rinsed and drained
½ kielbasa link, ground in a food processor to the consistency of ground beef
1 bottle of beer
Optional: leftover beef, cut into small pieces. (I freeze leftover, cooked steak for this dish in particular)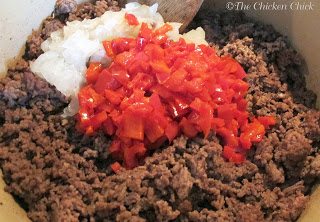 LET'S MAKE IT!
In a large pot or dutch oven on medium high heat, either add frozen beef, onions, peppers & raw garlic, heating until garlic is softened
OR
brown ground beef & skim off excess fat. Remove from pan and set aside. Add olive oil to pan and over medium heat, add onions and peppers. Saute until onions are translucent.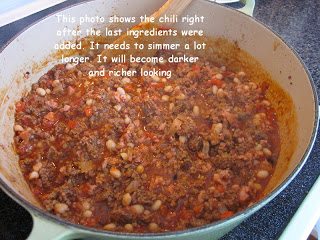 Add all remaining ingredients to ground beef mixture. Simmer on low, stirring occasionally until ready to serve. The longer it cooks, the better, but simmer for a minimum of 1 hour.