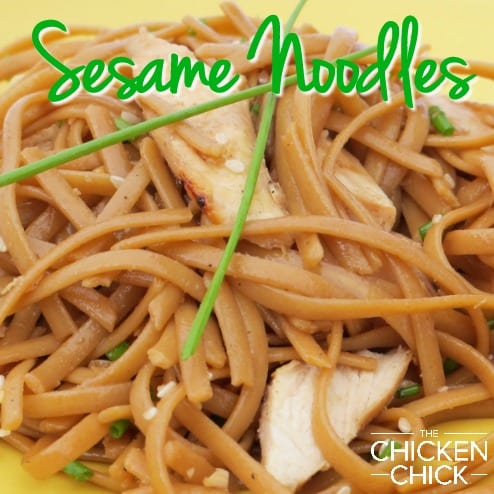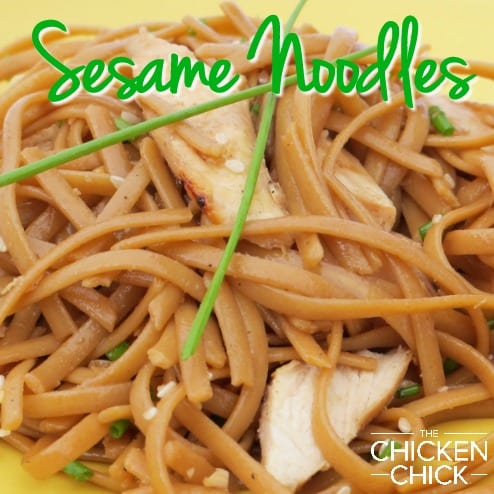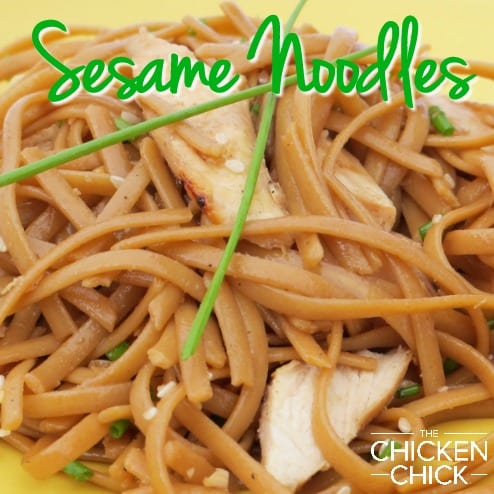 This is one of those recipes that's too good not to share with your friends. My former brother-in-law's version of sesame noodles has long been my favorite and I finally got around to asking him for it after years of good intentions. The problem? Since he has never shared the recipe before, there was no written version, so he walked me through it and I tweaked it slightly (he uses scallions, I prefer chives, he doesn't use sesame seeds, I added them and chicken, etc.). This dish is ordinarily served cold or at room temperature, but can certainly be served warm with or without grilled chicken, shrimp, etc.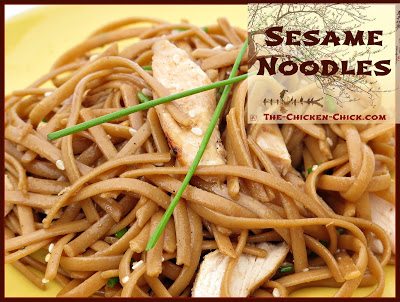 SESAME NOODLES
INGREDIENTS
1 lb linguine pasta (I prefer whole grain)
1 Tablespoon sesame oil
1 Tablespoon extra virgin olive oil
3-4 cloves garlic, finely chopped
½ cup soy sauce
2 Tablespoons sesame oil
1 teaspoon Chinese hot oil (more or less to taste)
3 Tablespoons sugar
2 tablespoons sesame seeds
1/8-1/4 cup chopped chives or scallions
OPTIONAL: Grilled, sliced chicken breast, julienne carrots, sliced sugar snap peas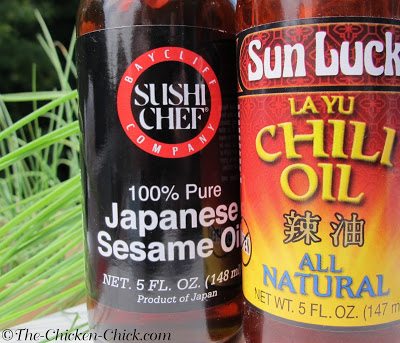 LET'S MAKE IT!
Cook linguine until al dente & drain. Toss with 1 tablespoon sesame oil & set aside to cool. Add sesame seeds to a dry frying pan over medium heat, stirring constantly until golden and fragrant. Remove from pan & set aside to cool.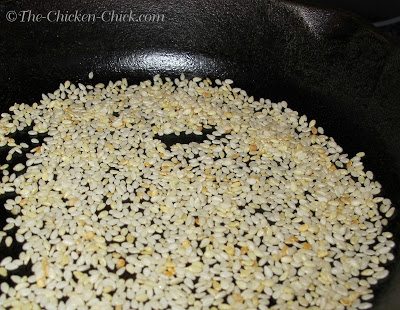 In frying pan over medium heat, add 1 Tblsp olive oil and garlic. Sauté until garlic barely begins to turn golden- do not brown.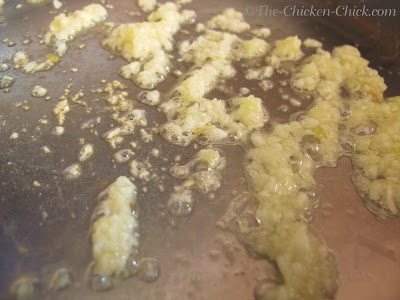 Remove from garlic from heat, add soy sauce, 3 Tbsp sesame oil, hot oil and sugar to pan. Stir until sugar is dissolved. TASTE mixture for heat level and add more hot oil if desired.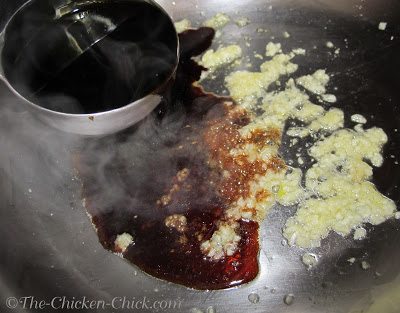 Add liquid mixture to pasta and toss to coat.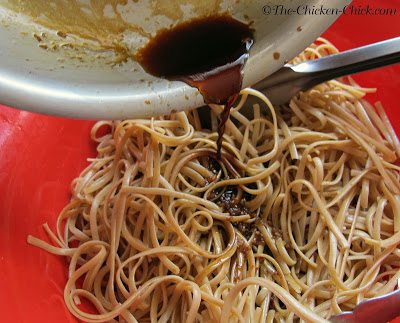 Cover & refrigerate overnight for best results. An alternate serving suggestion would be to add the liquid mixture to the pasta while both are still hot, add the chives, sesame seeds, chicken/shrimp and any veggies and serve warm.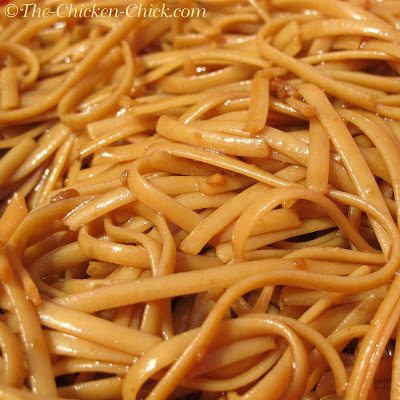 This is how the noodles look right after adding the liquid mixture. The liquid gets absorbed into the noodles in the refrigerator overnight and the noodles take on a slightly more plump, less shiny appearance. Add cold chicken, sesame seeds and chives/scallions and serve.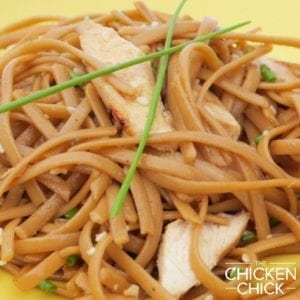 ---