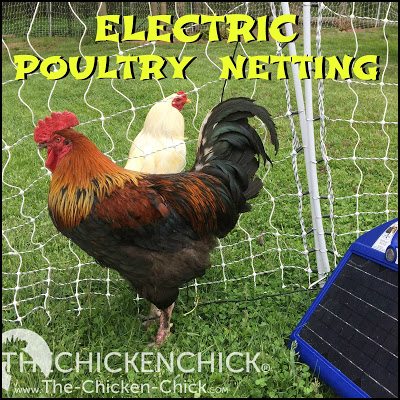 The portable electric poultry netting I used in my backyard with my Polish hens (and now for my beehives) has been generating quite a buzz, so I thought I'd share a little more info about it. There are times in every flock when chickens should be separated from other flock members for for their safety such as after an injury, to prevent continued conflict, for breeding purposes, etc. Predator-proofing a flock in the yard, keeping chickens out of the garden or road, and providing fresh pasture to a flock are also terrific uses of electric poultry netting.
I'm using my fence to keep my bantam Polish girls separated from the rest of my flock to avoid feather picking and injuries to their heads, which is a very common challenge with vision-impaired crested breeds.
After hatching Mrs. Howell, Ginger and Maryann last autumn, I decided I'd try to house them separately. We converted our old playhouse into a coop and got an electric PoultryNet fencing system from Premier 1 Supplies.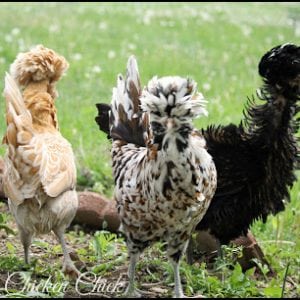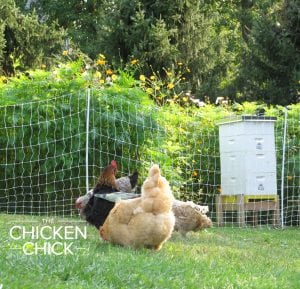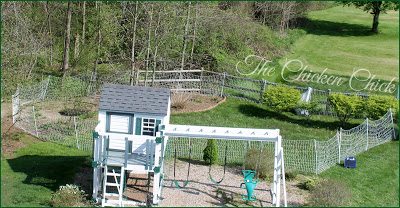 We setup 100 feet of fencing behind the playhouse for the girls to free-range while we converted it into a coop. If you're considering poultry fencing- electric or not- I recommend speaking with the merchant to discuss the options available and which will best meet your needs. We got 200 feet of netting, which turns out to be much more than we need for the Polish girls, but we use the other section not charged to give our Yorkie, Milo, some off-leash space to run in the side yard.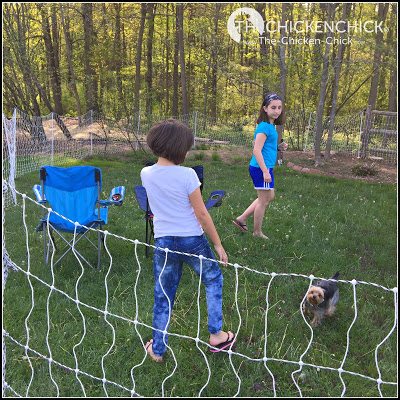 The setup of the fence was super easy. It took Mr. Chicken Chick and I approximately 20 minutes from un-boxing to testing.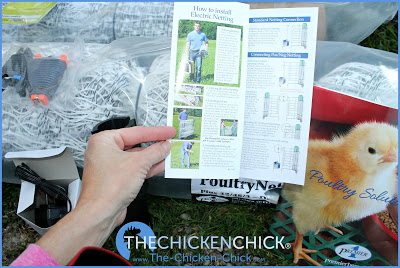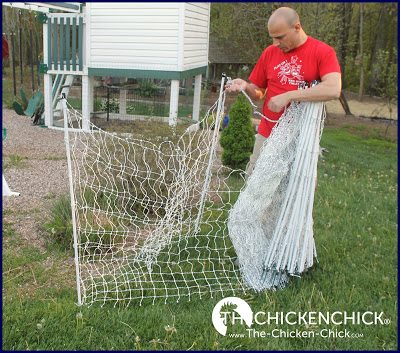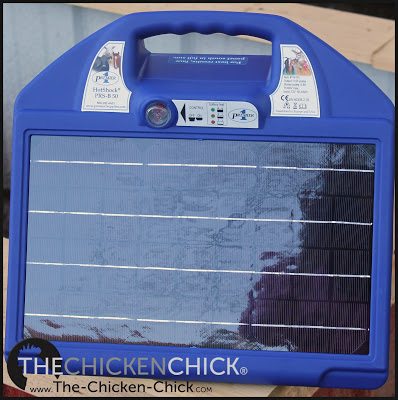 We don't always use the charger to contain the Polish pullets, but when two of our roosters began challenging each other, we used it to keep them separated in the yard until we could re-home one of them. It was a much better alternative than keeping one of them in a crate.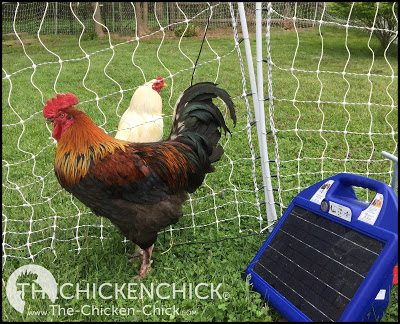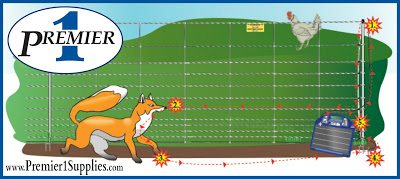 How electric poultry netting works:
With the exception of the bottom strand, the horizontal strands in most nets connect to an energizer that sends a strong electric pulse down the wires approximately once per second. When an animal touches the netting with its sensitive nose, head or ears, the energizer pushes a pulse of electrons out through the netting, which results in a quick, uncomfortable muscle contraction before the charge exits into the ground through the animal's feet. The unpleasant sensation then causes the animal to avoid the fence. The more contact the animal has with the ground the greater sensation it will feel, so, a fox or raccoon with large, soft feet will get a bigger shock than a chicken. More technical questions and answers about electric poultry netting use and safety can be found at the Premier 1 Supplies website HERE.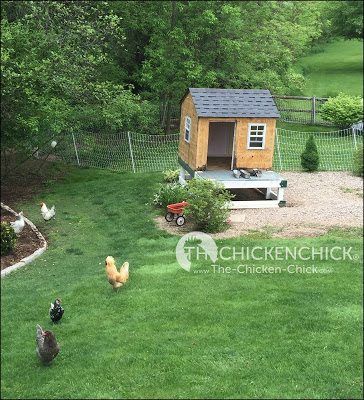 The fencing gives the Polish hens much more room than they need and nobody bothers them in their little sanctuary on the far side of the yard!