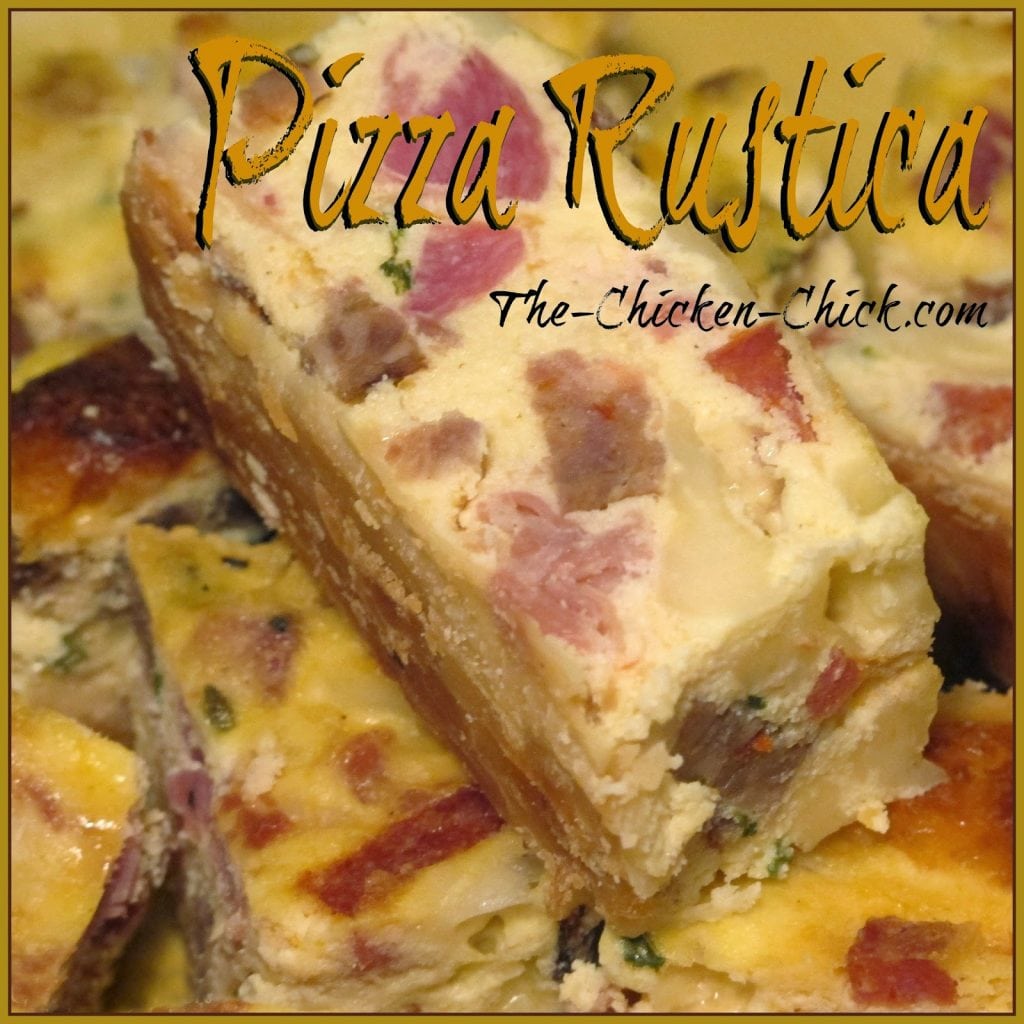 Pizza Rustica is a traditional, Italian dish that is served at Easter; it's part pastry, part pie, part quiche and part deli platter. Pizza Rustica is typically served at room temperature as an appetizer and, without fail, ruins my appetite for Easter dinner annually. It probably should be served with a defibrillator or at least a warning from the Surgeon General that it is both addictive and a heart-health hazard, but it is SO worth it!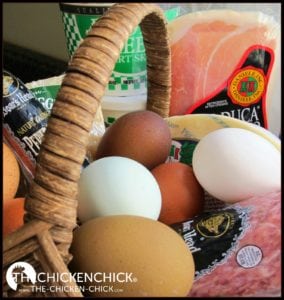 Pizza rustica is also referred to as Pizzagaina or Pizza Gain. This recipe has been passed down in my husband's family for generations. I tweaked Grandma Sue's recipe just a little with my husband's assurance that she would have been cool with it. The dish traditionally calls for pie crusts on top and bottom, but I like it with just one(pie crust just gets in the way of the best stuff!).
---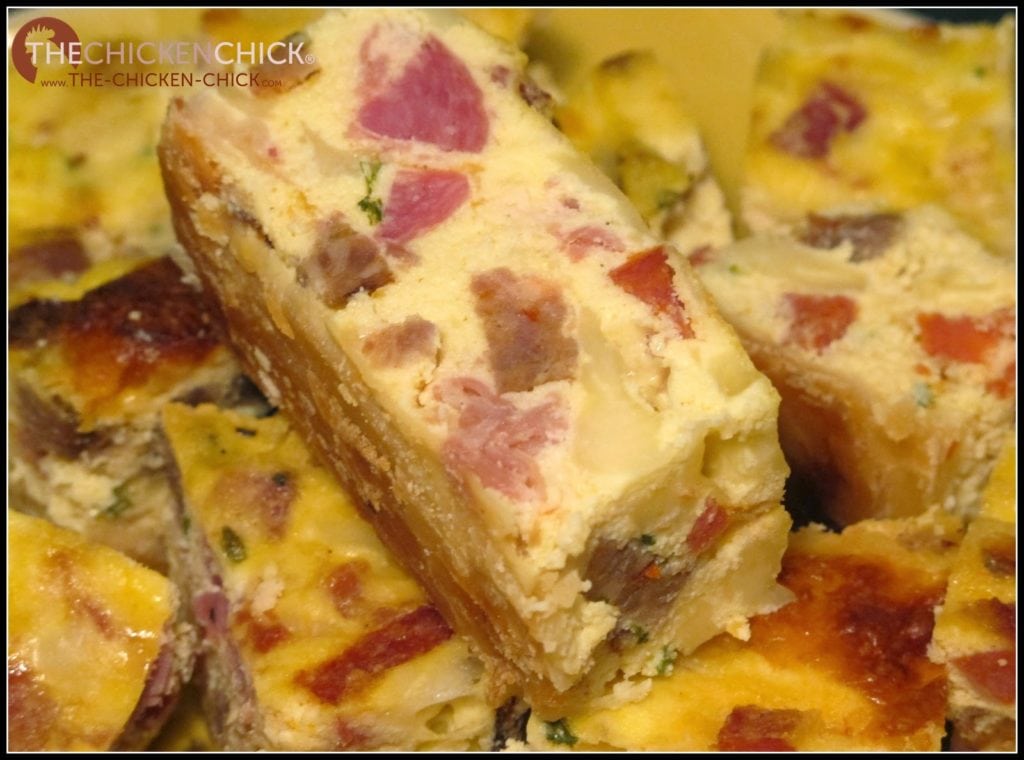 PIZZA RUSTICA
(AKA PIZZA GAIN)
Yield: One ginormous pie that serves a small army.
INGREDIENTS
1 prepared pie crust, blind-baked (if you prefer a top crust, add it on top of filling prior to baking)
1 pound sweet sausage, cooked and crumbled
½ pound sharp provolone, diced
½ pound prosciutto, diced
½ pound mozzarella, diced
¼ pound salami, diced
¼ pound pepperoni, diced
4 ounces freshly grated Pecorino Romano cheese
4 ounces freshly grated Parmigiano Reggiano cheese
3 pounds ricotta cheese (traditionally, fresh basket cheese is used)
1/4 cup finely chopped chives
9 eggs, beaten
Freshly ground, black pepper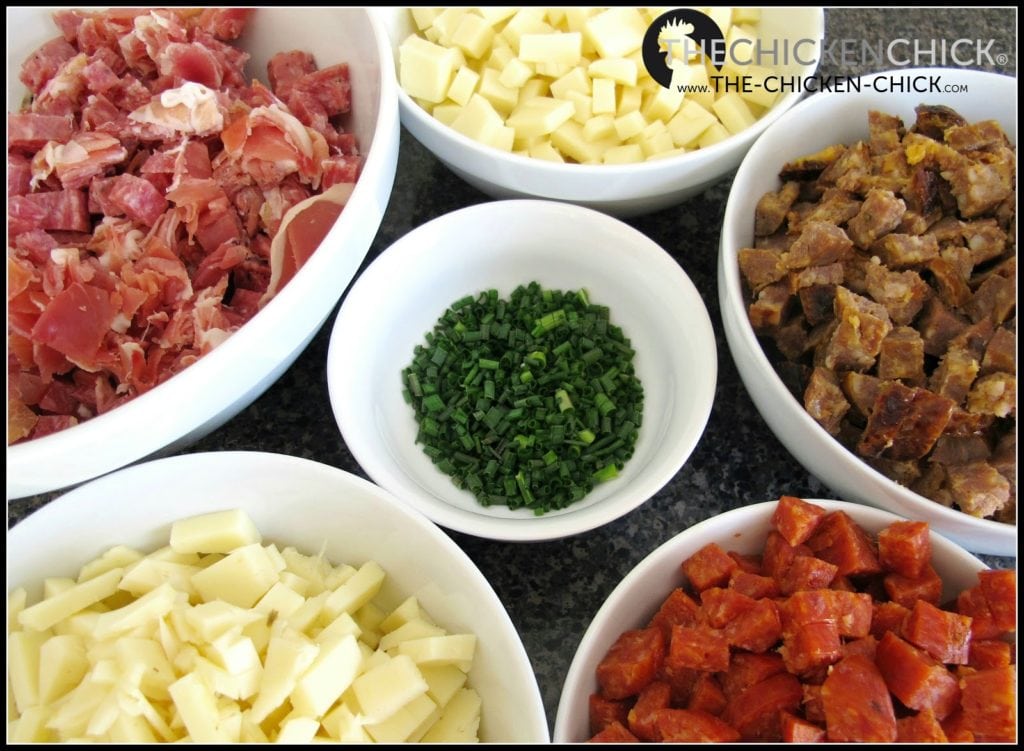 LET'S MAKE IT!
PREPARE BOTTOM CRUST
Blind-baking prevents the crust from becoming soggy- here's how:Preheat oven to 400° F. Roll the dough to line bottom of 10" x 15" rectangle baking pan. Dough can come up the sides a bit. (If using 2 crusts, dough should come all the way up the sides of the pan.) Prick the crust lightly with a fork all over. Place a piece of parchment paper or aluminum foil on top of crust. Place uncooked rice or uncooked, dried beans on top of foil. Bake at 400° F for 20 minutes. Cool & carefully remove the parchment paper/foil and weights.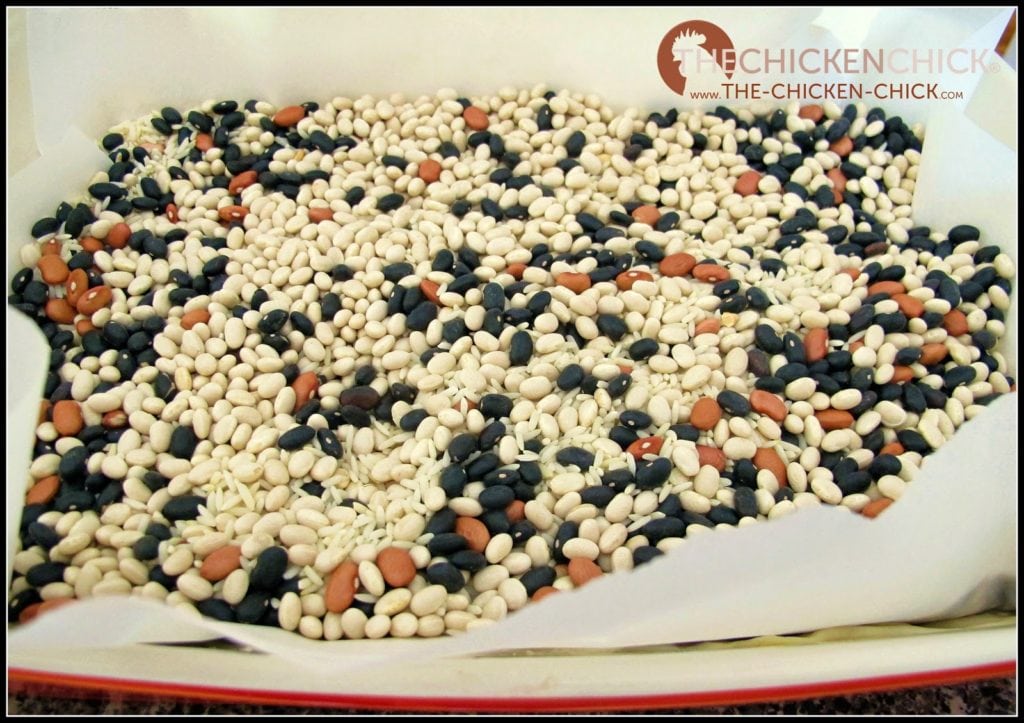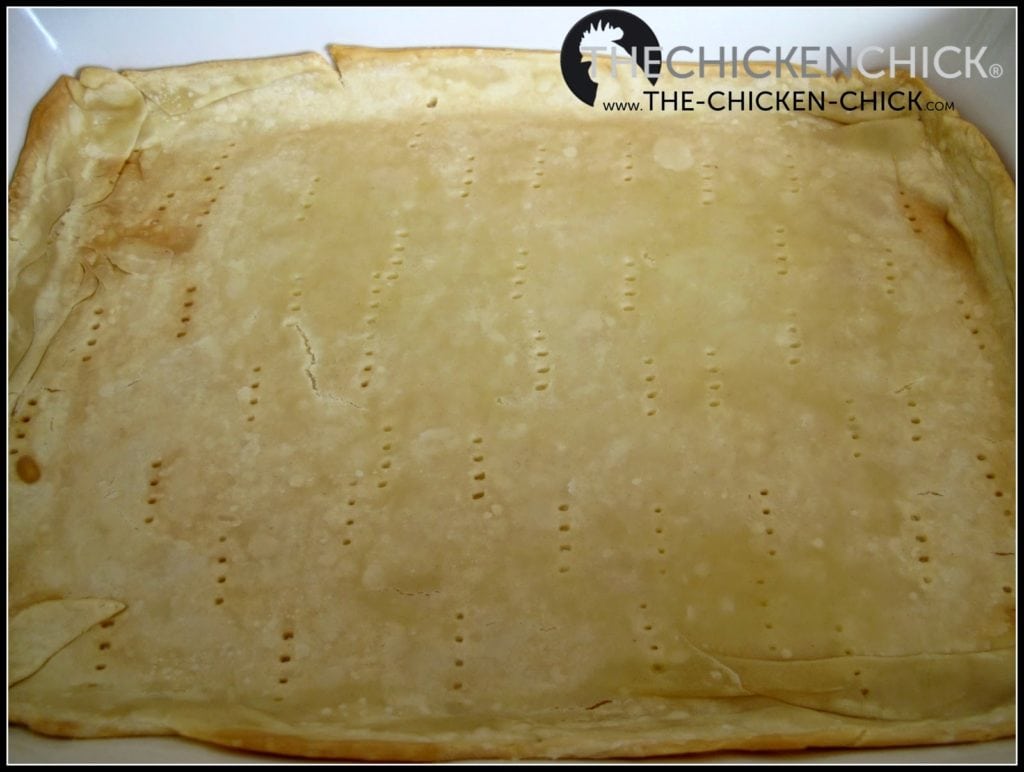 PREPARE FILLING
Preheat oven to 375°FMix the beaten eggs, pepper, chives and grated cheeses in a huge bowl. Add ricotta & combine well. Add meats & remaining cheeses and combine well. Pour filling into prepared crust (if using 2 crusts, add second crust at this point, crimp bottom & top crusts together, prick air holes with a knife & brush with egg wash). Bake a 375°F for one hour. Serve hot from the oven, at room temperature or cold from the fridge- it's all good!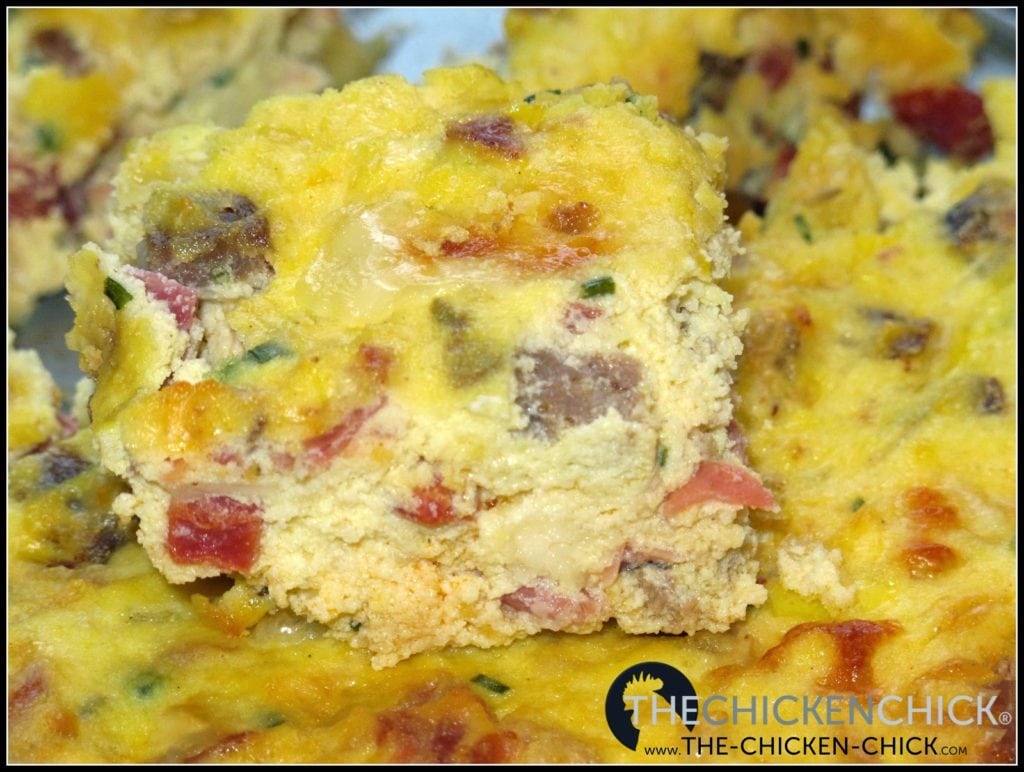 This is how the Pizza Rustica looks when it is removed from the oven. When it cools, it sets-up as shown in the following photo. Enjoy and give my love to your cardiologist!
---