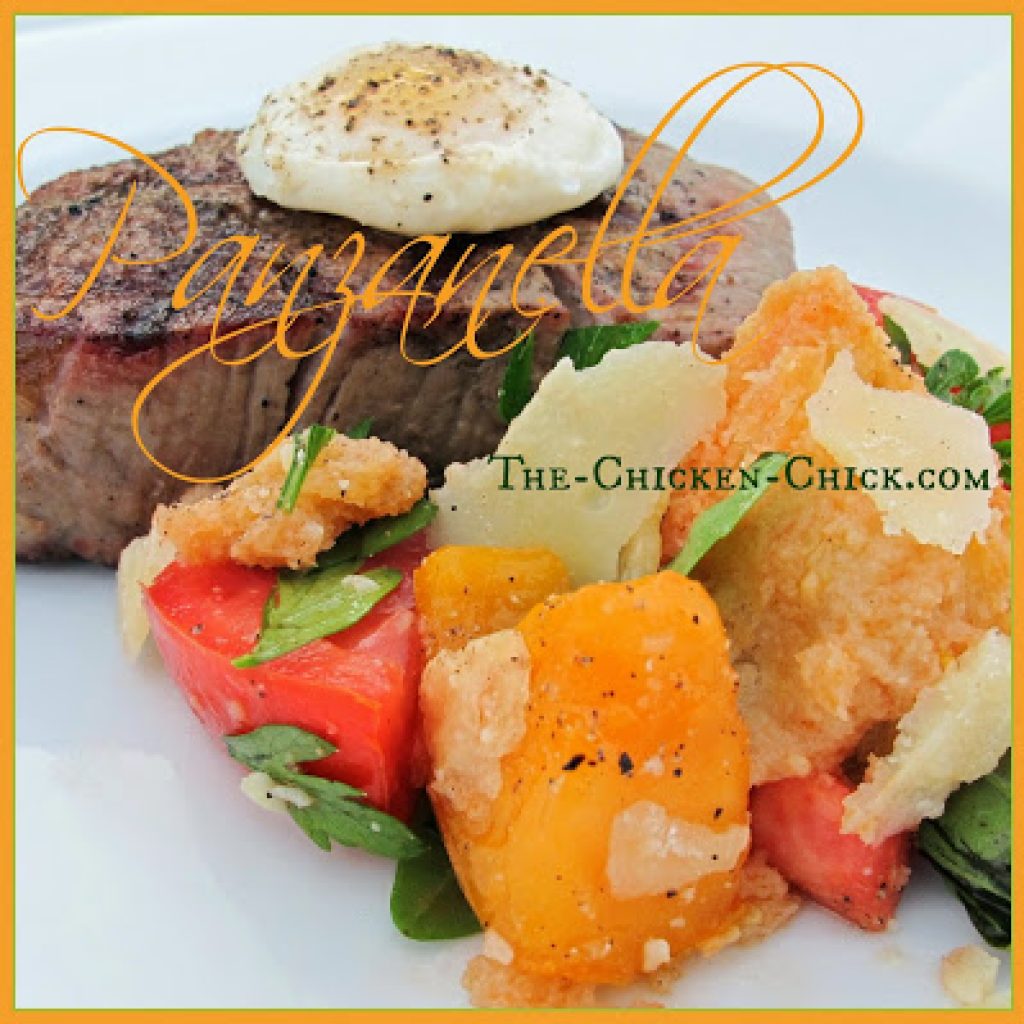 Simple recipes made with fresh, local ingredients are the best and most anxiously awaited each season. I only make this tomato salad at the peak of tomato season and then, as often as possible. Panzanella is a rustic dish that originated on farms in Tuscany, utilizing stale bread and whatever vegetables were available at the time (onions/tomatoes, usually). This particular recipe celebrates two of my favorite summer flavors: basil and tomatoes. I prefer my panzanella without onions, but many recipes call for thinly slivered red onions.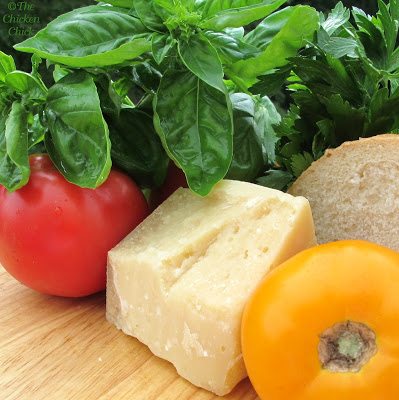 PANZANELLA, TOMATO BREAD SALAD
INGREDIENTS
5 cups hearty, peasant bread torn into chunks (sourdough works great)
1/2 cup extra virgin olive oil (plus some for drizzling)
1/4 cup red wine vinegar
1/4 cup freshly squeezed lemon juice
5 large, ripe tomatoes cut into large cubes or wedges
1/3 cup fresh basil leaves, cut into ribbons/shredded (chiffonade)
1/3 cup fresh flat-leaf, Italian parsley
1/2 cup, Parmigiano-Reggiano cheese, shaved
1/2 teaspoon salt (plus some for seasoning the bread)
freshly cracked black pepper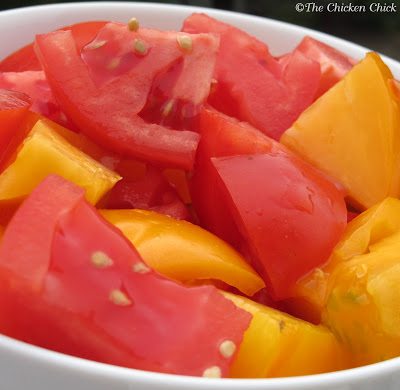 LET'S MAKE IT!
Preheat oven to 350°F. Place bread chunks in a single layer on a cookie sheet. Drizzle with olive oil, and season lightly with salt and pepper. Bake 15 minutes until dry and barely toasted.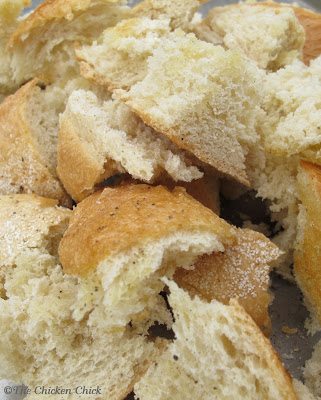 Shave the Parmesan cheese with a vegetable peeler and set aside.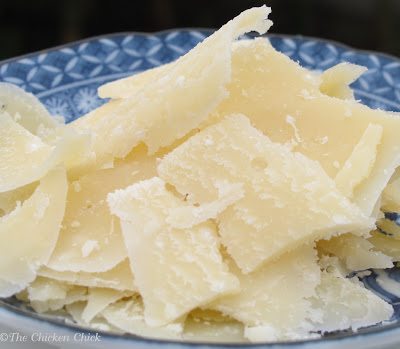 In a large bowl, whisk together olive oil, vinegar, lemon juice, basil, parsley and salt. Fold tomatoes into dressing.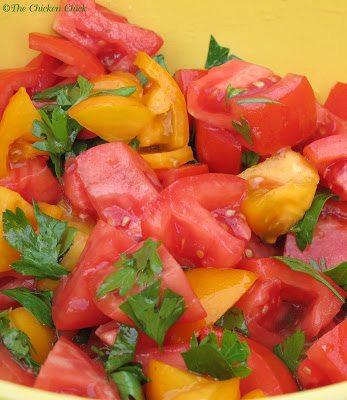 Gently fold in bread and cheese. Adjust salt and grind pepper to taste.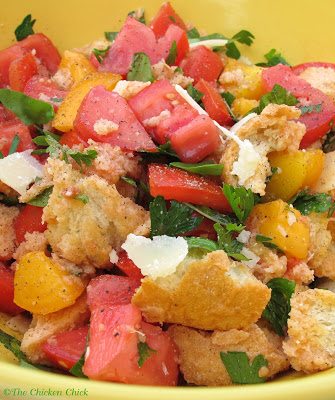 Serve panzanella at room temperature as a light lunch or a side dish with tenderloin, topped with a poached quail egg from your backyard pets, of course.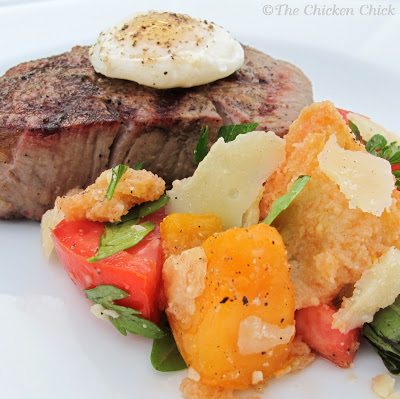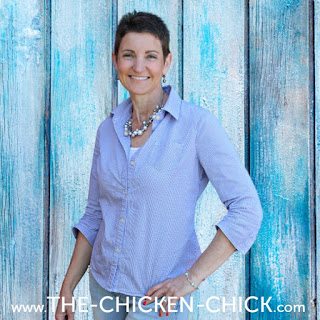 ---