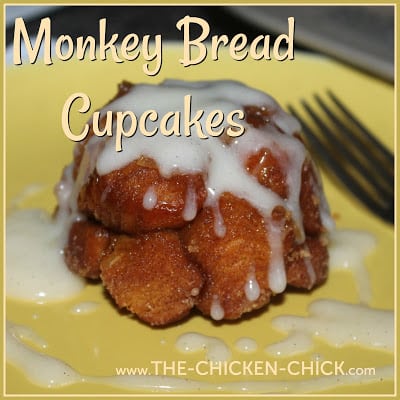 Monkey Bread Cupcakes Recipe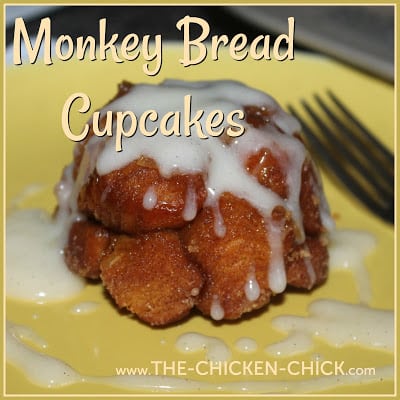 Monkey Bread Cupcakes Recipe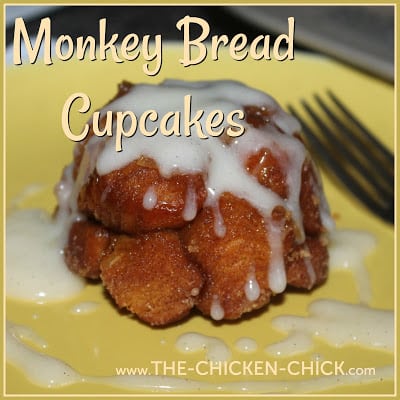 Monkey bread cupcakes is the smell of Christmas morning in our house! If you've never had it, you don't know what you're missing. If you've never made it, it's time! Monkey bread is traditionally baked in a bundt pan, but I like baking it in individual serving sizes by baking it in a cupcake pan instead. It creates the illusion of portion-control for this obscenely decadent, ridiculously delicious dessert that passes for breakfast food once a year.

My recipe is a compilation of many different versions from the four corners of the web-o-sphere and my daughter's Girl Scout troop and I think we've nailed it. Take the help from the refrigerated dough section of your grocery store. I've made it with home-made dough, but the finished product pales in comparison. Less work, more yum? Count me in! I hope you'll try it and love it too.
---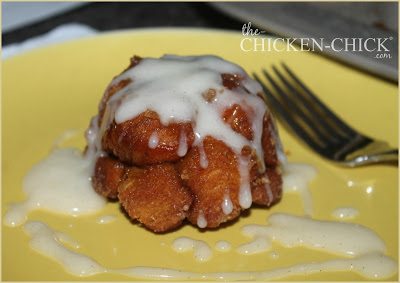 MONKEY BREAD CUPCAKES
(CINNAMON SUGAR PULL APART BREAD)
INGREDIENTS
1 can (16.3oz) Pillsbury Grands refrigerated biscuits
Dredge:
½ cup
Granulated sugar
1 teaspoon ground cinnamon
Glaze: (applied before baking)
1 cup brown sugar firmly packed
½ cup (one stick) butter, melted
2 teaspoons ground cinnamon
Icing: (applied after baking
1 cup powdered sugar
2 tablespoons milk
2 tablespoons cream cheese
1 teaspoon pure vanilla extract
Seeds from ½ vanilla bean (optional)
Equipment:
12 cup muffin pan
1 gallon ziploc bag
LET'S MAKE IT!
Heat oven to 350°F. Lightly grease a 12 cup muffin pan with butter or cooking spray.
In large ziploc bag, mix granulated sugar and cinnamon. Separate biscuit dough into 16 circles; cut each circle into 4 pieces. Roll each piece into a ball, drop into bag and shake gently to coat with cinnamon sugar. Place 4-5 pieces in each muffin cup.
In small bowl, mix brown sugar and melted butter. Pour over biscuit pieces in muffin cups.
Bake 30 to 35 minutes or until golden brown. Cool in pan 5-10 minutes.

While waiting for cupcakes to cool, place icing ingredients in a small saucepan and whisk on medium heat until cream cheese melts completely. Remove cupcakes from pan, drizzle with icing and serve warm. Enjoy!