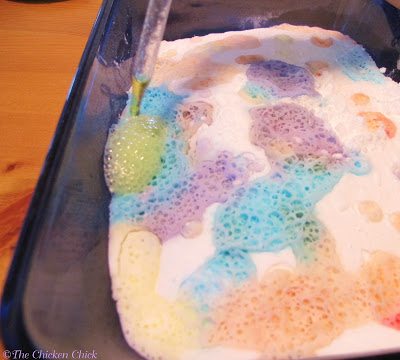 Magic Potion Activity for Kids. Good, clean fun.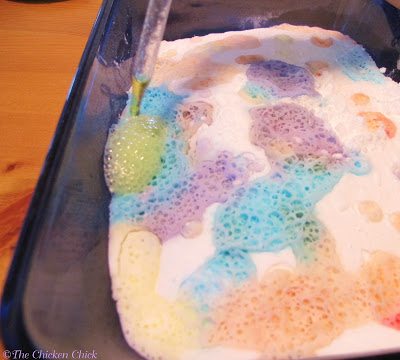 Magic Potion Activity for Kids. Good, clean fun.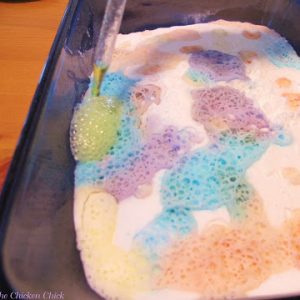 With two young daughters, 7 and 4 years old, it can be a challenge to find a rainy day project that keeps them both engaged for more than two minutes at a time. In expectation of the biggest hurricane in east coast history and knowing that we were going to be cooped-up in the house for several days, I turned to Pinterest to find an activity that might interest both of them. They enjoyed this "magic potion" activity so much yesterday that they asked me to set it up again for them today. Nailed it!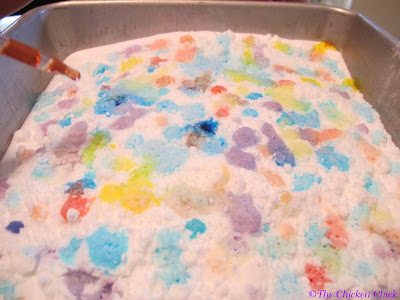 MAGIC POTION ACTIVITY FOR KIDS
SUPPLIES NEEDED
baking soda
vinegar
food coloring.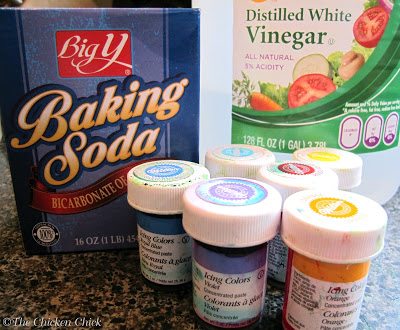 LET'S MAKE IT!
Add baking soda to a pan. Pour vinegar into small cups and tint with food coloring to desired color. Give the kids a dropper or a spoon and let them do their thing!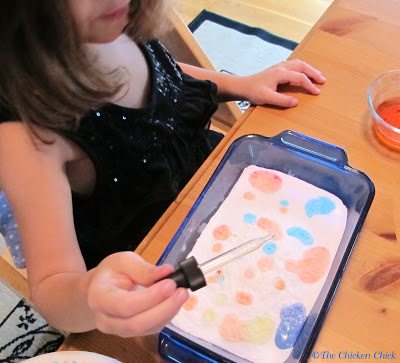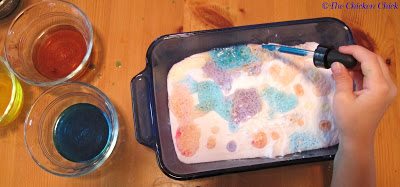 One of the beauties of this project is that when the kids are finished making magic potions, the vinegar and baking soda can be used for cleaning! I cleaned the kitchen counters and sink with it.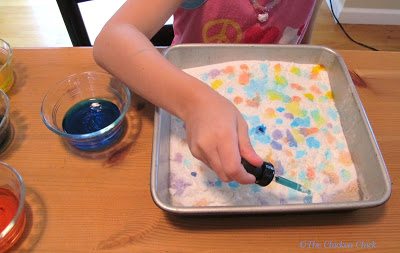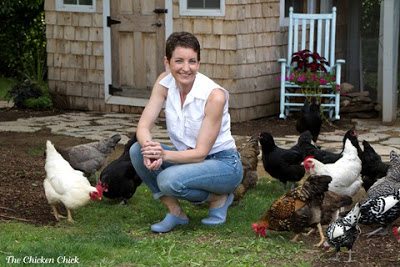 Shared here: Mom Resource