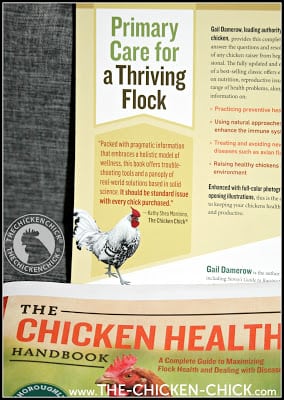 I received an email from Storey Publishing last summer that began by stating that renowned author Gail Damerow had written an updated version of her 1994 Chicken Health Handbook. What came next completely floored me: Gail herself wanted me to write an endorsement for the back of her new book. <faint> I can only imagine that's what a minor league baseball player must feel when called up to the Big Leagues.
It was a serious honor, as well as a validation of my own work in backyard chicken keeping, to be asked by a luminary in the field to endorse her work. When I received my copy of the recently published book, I was humbled and flabbergasted to find that my comments about The Chicken Health Handbook, 2nd Ed appear not only on the very first page of the book, but that mine is the only endorsement on the back cover!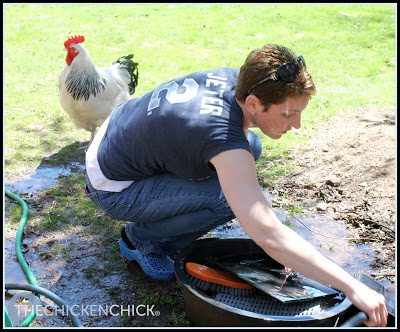 The Chicken Health Handbook, 2nd Edition is an indispensable resource for every chicken keeper. Folks, run, do not walk, to get your copy! For someone who constantly seeks authoritative sources of accurate chicken keeping information, this is huge! I don't know any chicken keeper who doesn't have at least one Gail Damerow book in their chicken library. I rely on it often in my work and in caring for my chickens and I know you will too.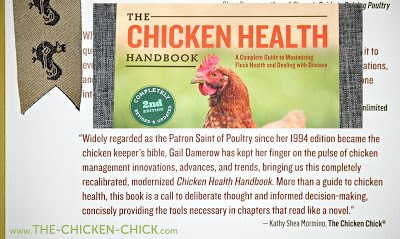 I pored over my galley copy for few weeks, enjoying the completely new format, presentation, extraordinary illustrations and absorbing the fresh content. It is so much more than the 1994 Chicken Health Handbook with a fresh coat of paint, Gail Damerow's 1994 classic bestseller serves as the foundation for this wholly transformed version worthy of its own distinguishing title.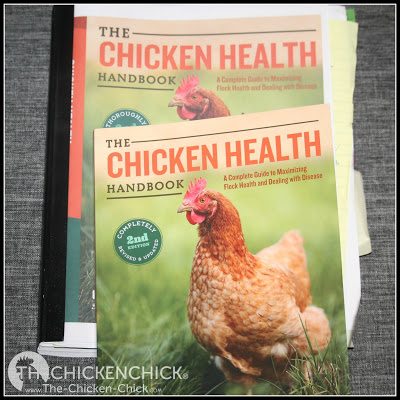 Widely regarded as the Patron Saint of Poultry since her 1994 book of the same name became the chicken keeper's bible, Gail Damerow has kept her finger on the pulse of chicken management innovations, advances and trends, bringing us this completely re-calibrated, modernized Chicken Health Handbook. More than a guide to chicken health, this book is a call to deliberate thought and informed chicken care decision-making, concisely providing the tools necessary in chapters that read like a novel.
Packed with pragmatic health-keeping information that embraces a holistic model of wellness, this book offers trouble-shooting tools and a panoply of real-world solutions based in solid science. It should be standard issue with every chick purchased.