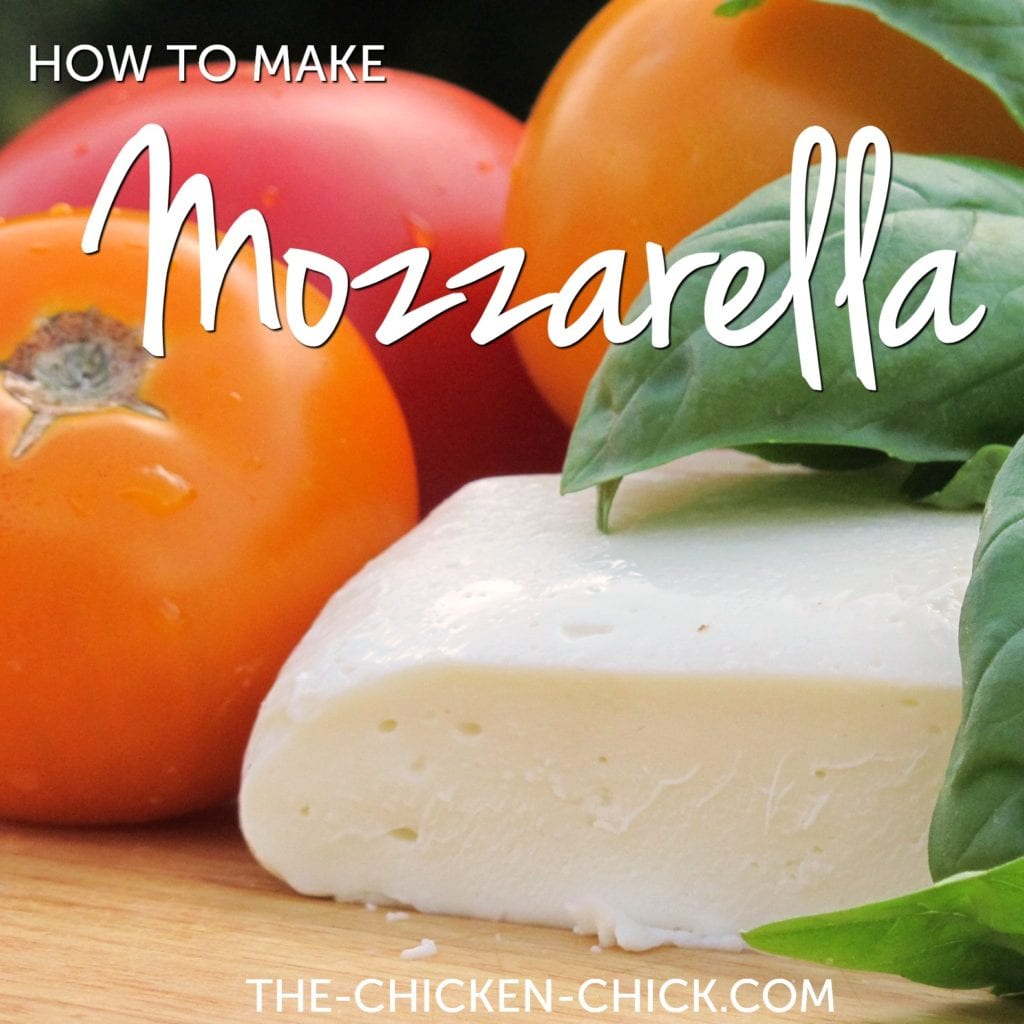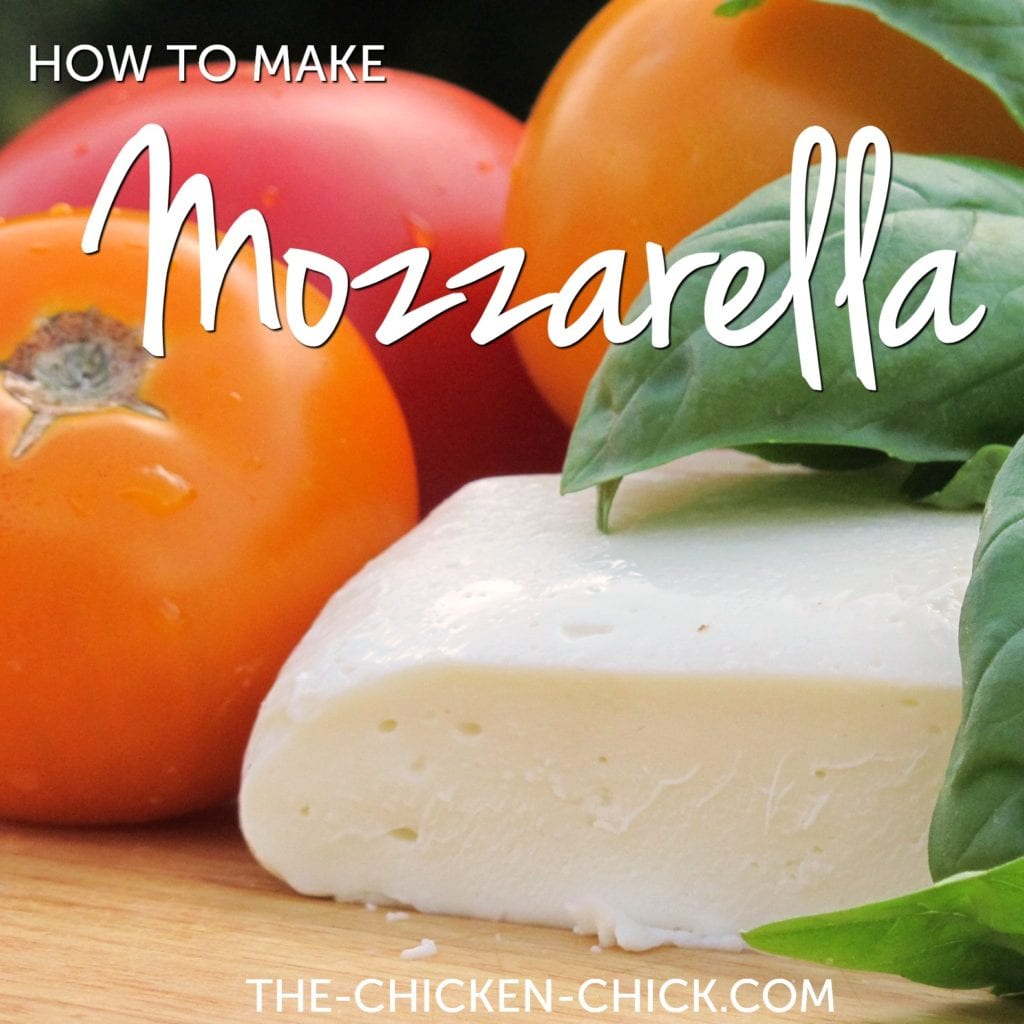 Small talk about my flock at a school function for our children resulted in a business partnership and friendship with Lauren and her family. When she and her sister, Megan, were preparing to open their new farm store last year, Lauren called to ask about selling my eggs. Megan and Lauren have been selling my eggs as well as their milk, yogurts and cheeses ever since then.
The entrance to Hastings Farm (above) & some of the ladies. With garden fresh tomatoes and basil in abundant supply right now, I decided to try my hand at making mozzarella cheese. I relied upon several recipes, most heavily upon recipes from the New England Cheesemaking Company and Leener's. While it took me somewhat longer than 30 minutes, it was fun and easy to make. Obtaining real milk from Hastings Farm was the first step. I've never tasted raw milk before and it was indeed a treat. The remaining ingredients can be obtained at any cheese-making supply company and online.
---
How to Make Mozzarella
Ingredients
1 gallon of milk (preferably local, raw, hormone-free)
1 ½ teaspoon citric acid dissolved in 1cup water
¼ rennet tablet dissolved in ¼ cup water
1 teaspoon cheese salt
However, in some patients and/or in the early stages of therapy, carisoprodol buy soma online may have a full range of sedative side effects and may impair the patient's ability to operate firearms, motor vehicles and other machinery of various types, especially when taken with medications containing alcohol, in which case an alternative medication will be considered. The intensity of the side effects of carisoprodol tends to decrease as therapy continues, as with many other drugs. Other side effects include: dizziness , clumsiness , headache , rapid heart rate , stomach upset , vomiting and skin rash
A stainless steel pot, stainless steel slotted spoon, colander and a thermometer will be needed. (Brinsea Incubator, optional except in my house where every counter currently has one incubator on it!)
On medium heat, pour milk into a cold, stainless steel pot and slowly heat the milk.
Dissolve 1 1/2 teaspoons of citric acid powder in 1 cup water.
Add citric acid water to milk, stirring constantly.
Bring the temperature of the milk slowly up to 90°F.
Curdled milk. Mmm.
Dissolve 1/4 tablet rennet in 1/4 cup water.
When milk reaches 90°F, remove from heat & slowly stir in rennet. Stir to combine. Cover pot and let rest for 5 minutes.
Curd should look like custard and the whey, clear. Cut the curd into 1″ squares with a large knife.
Return pot to burner and heat to 105°F, stirring slowly. Add salt.
The curd should have stayed cubed at this point, which means my curd could have set a little longer after I added the rennet, but it turned out perfectly in the end.
Remove curd from whey with a slotted spoon and drain in a colander over a bowl.
Drain the curd, gently pressing to remove whey.
Place curd in microwave-safe bowl and heat on high for 60 seconds.
Pour off excess whey. Knead and microwave for 30 seconds. Pour off excess whey again. Add salt and knead into curd. Return to microwave for 30 seconds. Pour off excess whey.
Turn out onto clean workspace and knead, stretch, repeat.
The stretching is the fun part!
Form into a ball until smooth and shiny.
Place cheese into an ice bath to set shape and cool.
Wrap tightly in plastic wrap and refrigerate.
Nothing says summer quite like caprese salad. Slice tomatoes and mozzarella then top with basil leaves and a light drizzle of extra virgin olive oil. Buon Appetito!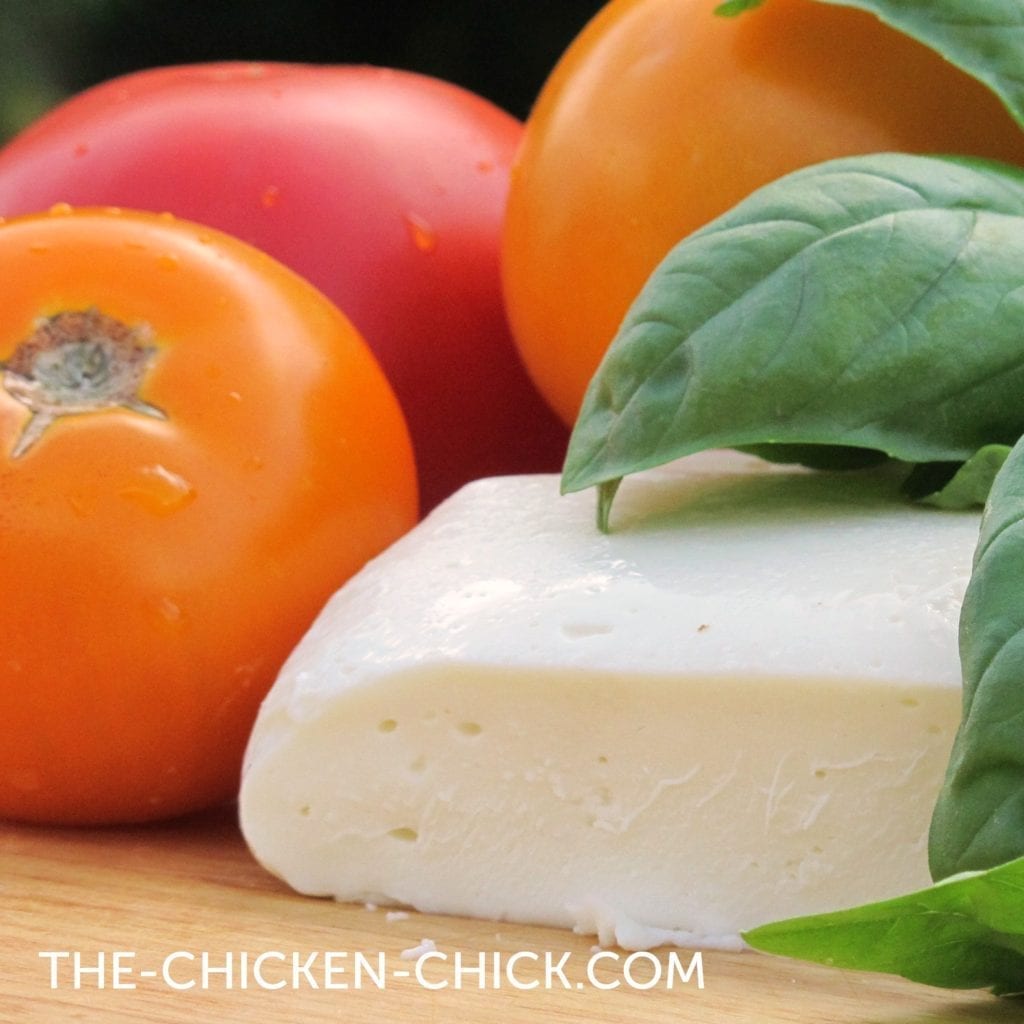 ---