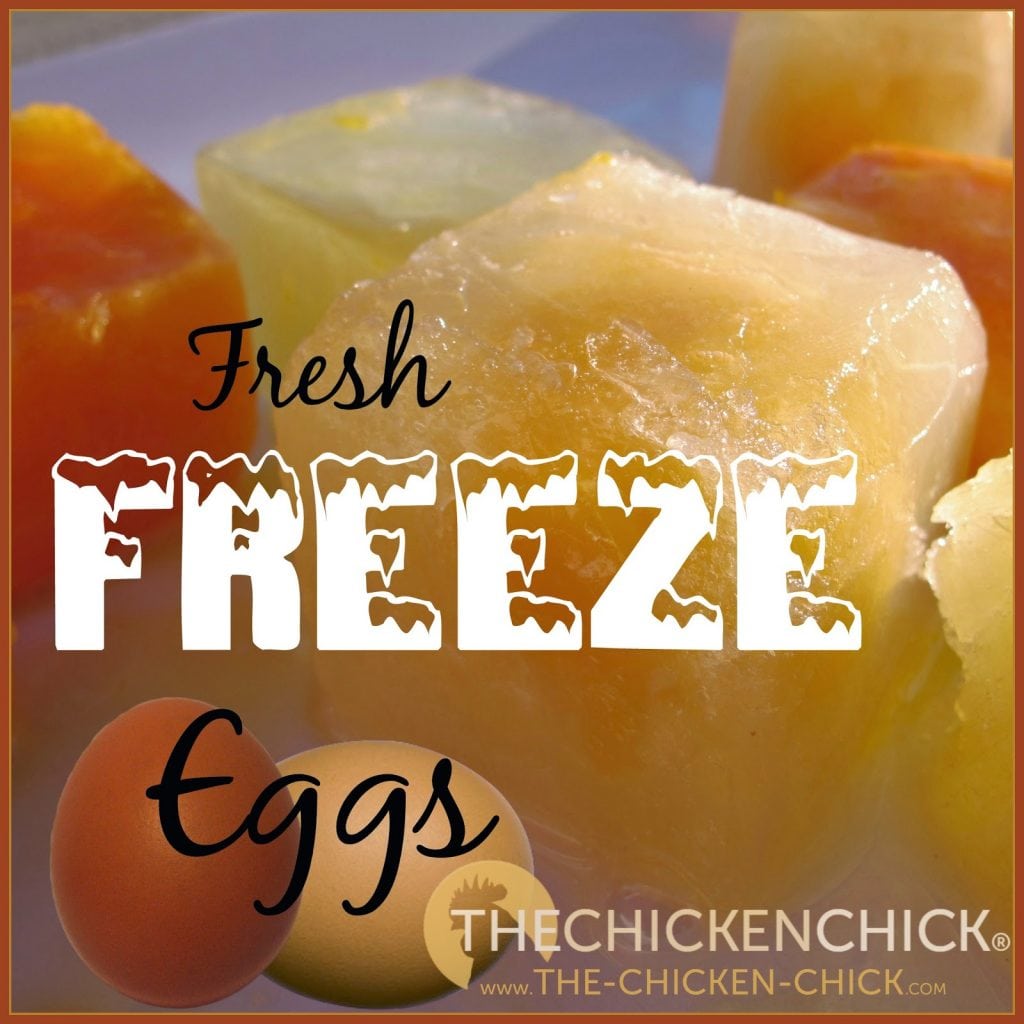 Freezing fresh eggs is easy, but with hens in the backyard why would a chicken keeper do such a thing? Unfortunately, the egg supply is limited by numerous factors that negatively impact egg production including hot weather, stress from new additions to the flock, molting, advancing age and decreased daylight in autumn and winter. Freezing eggs when the hens are firing on all cylinders ensures a steady supply of eggs in the lean months. If you have chickens in your backyard, there is never an excuse for getting caught buying eggs from the grocery store! So, let's discuss how to freeze and use fresh eggs!

To freeze fresh eggs, simply place whole eggs, scrambled eggs, yolks or whites into an ice cube tray, freezer-safe container or freezer zip-top bag and place in freezer. Frozen eggs can be stored for up to 12 months at 0°F. 3
To remove frozen egg cubes from trays, run tepid water over the bottom of the ice cube tray. Place frozen eggs cubes or liquid eggs in zip top bags or freezer-safe containers in portioned amounts, noting date and contents.

ADDITIVES
I don't add anything to the fresh eggs when freezing, but because yolks can gel or thicken when frozen, some cooks add salt or sugar before freezing yolks or whole, scrambled eggs to retard the yolk gelling process.
Since the average large egg is 2 ounces, I like to use these 2 ounce ice cube trays for portioning, but freezer-safe containers or zip top bags can be used as well.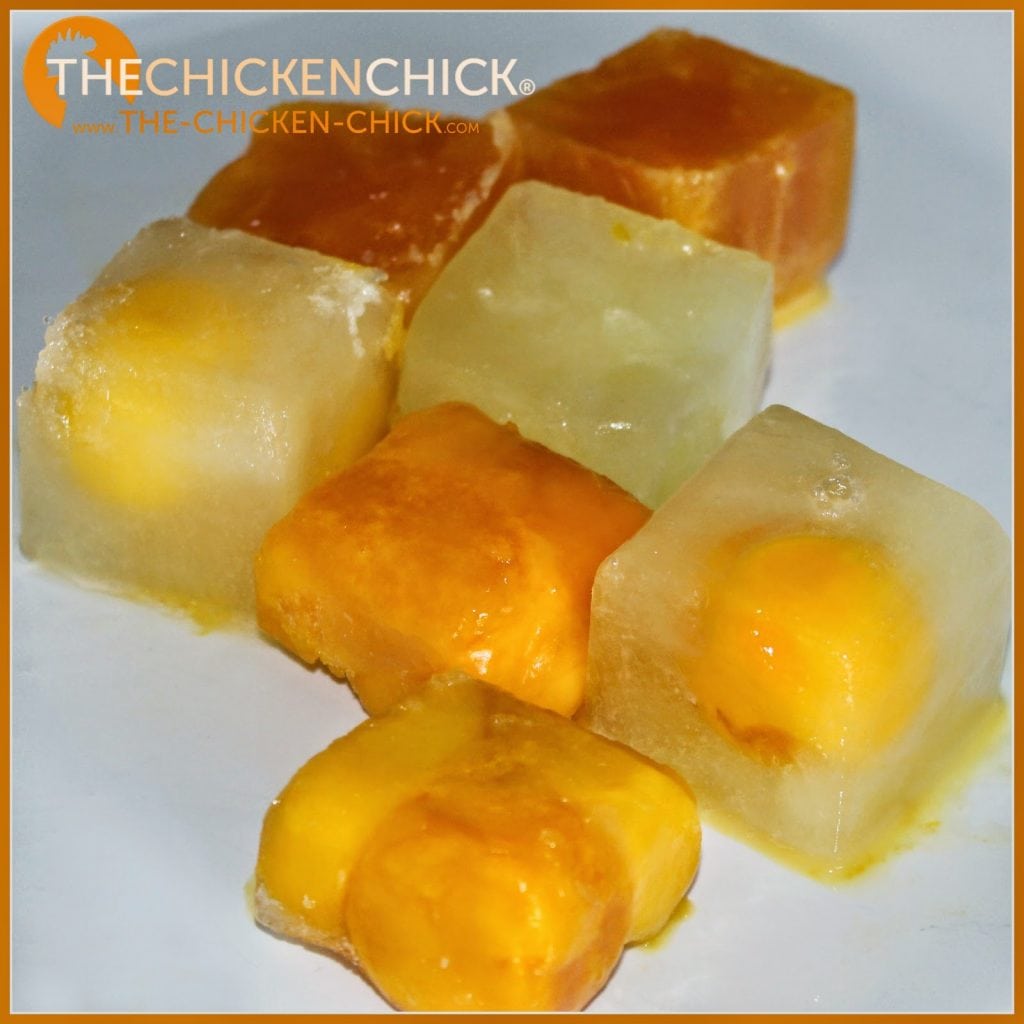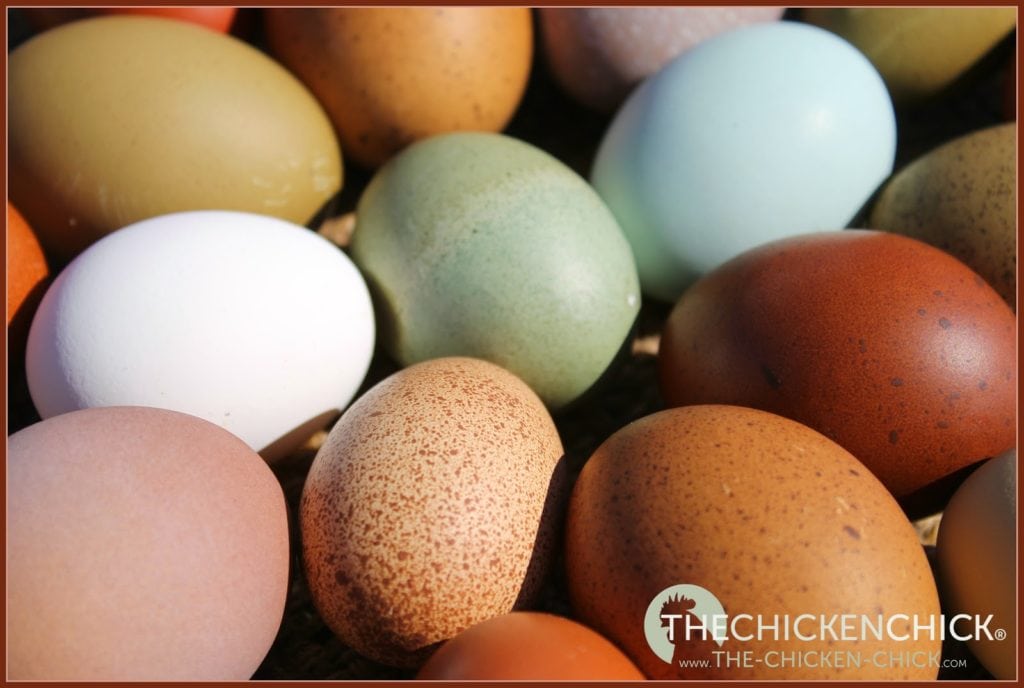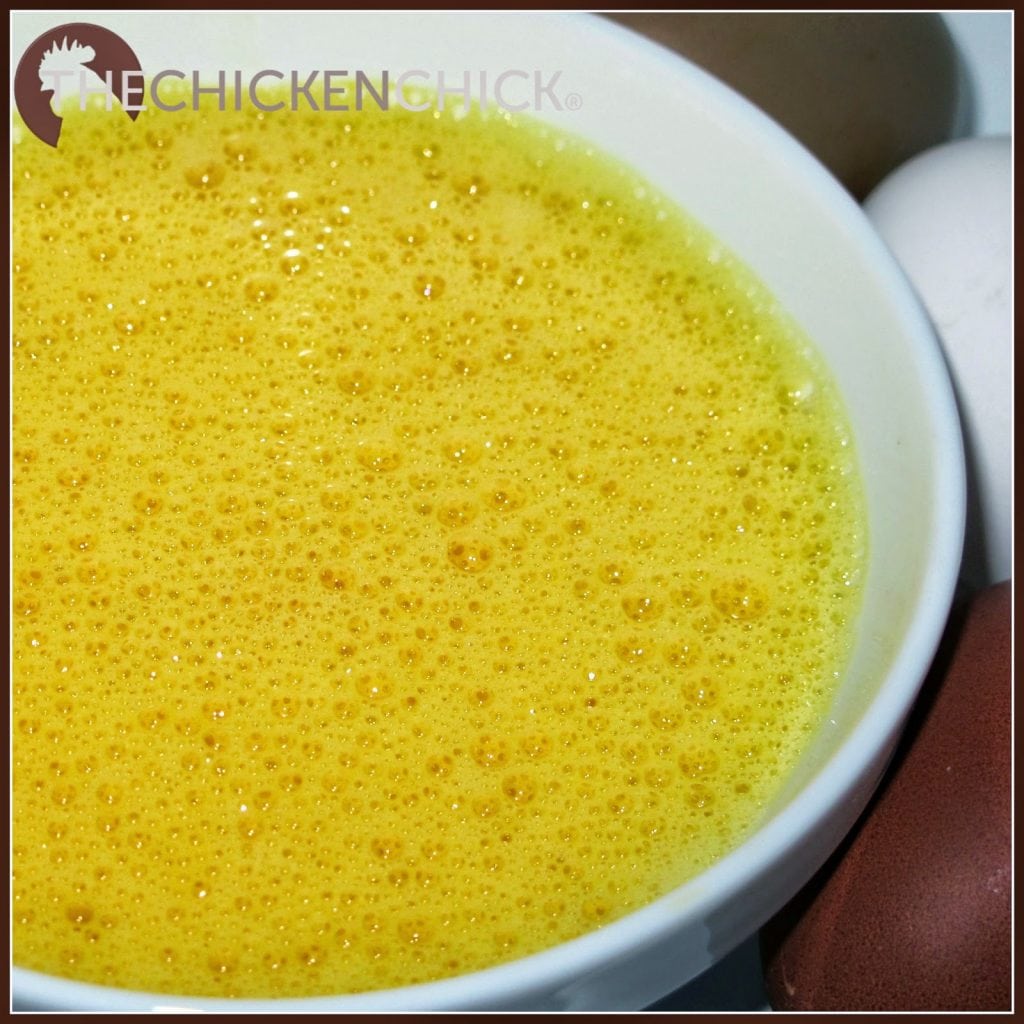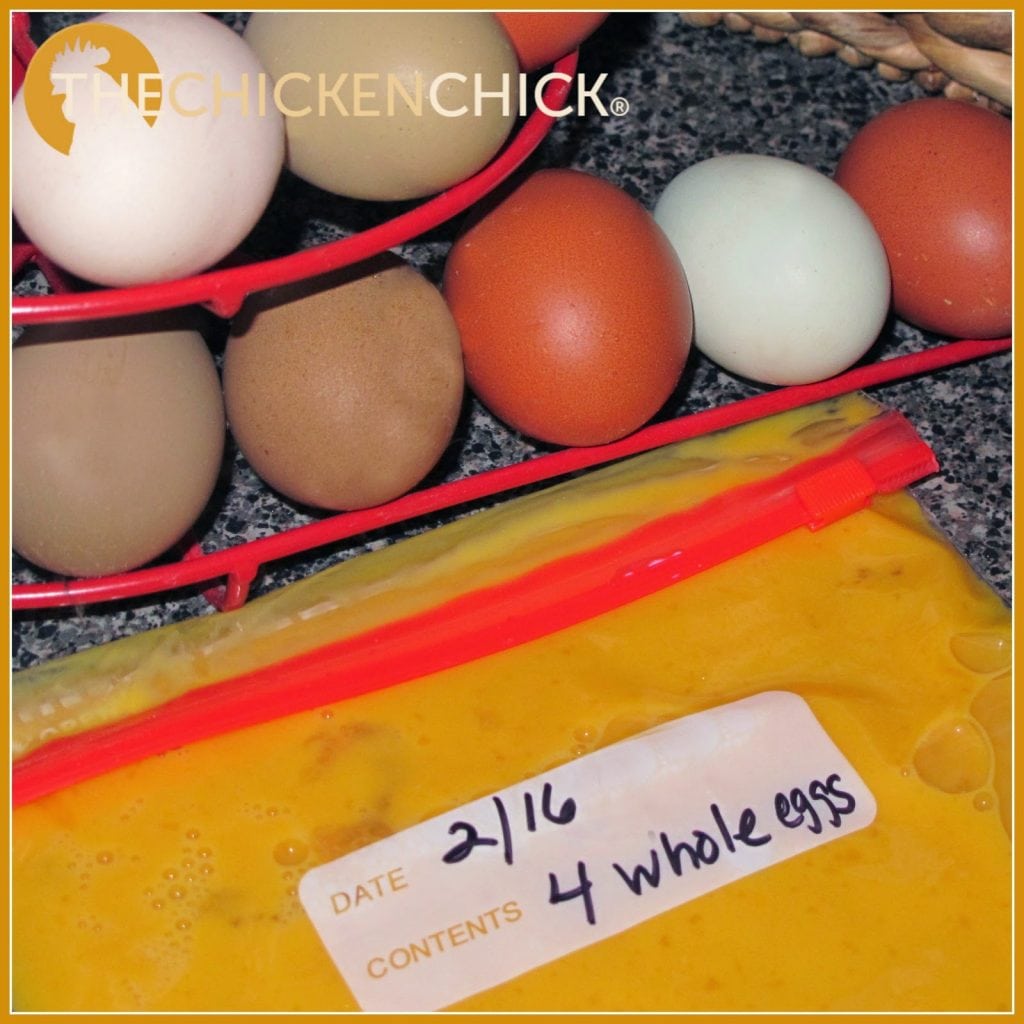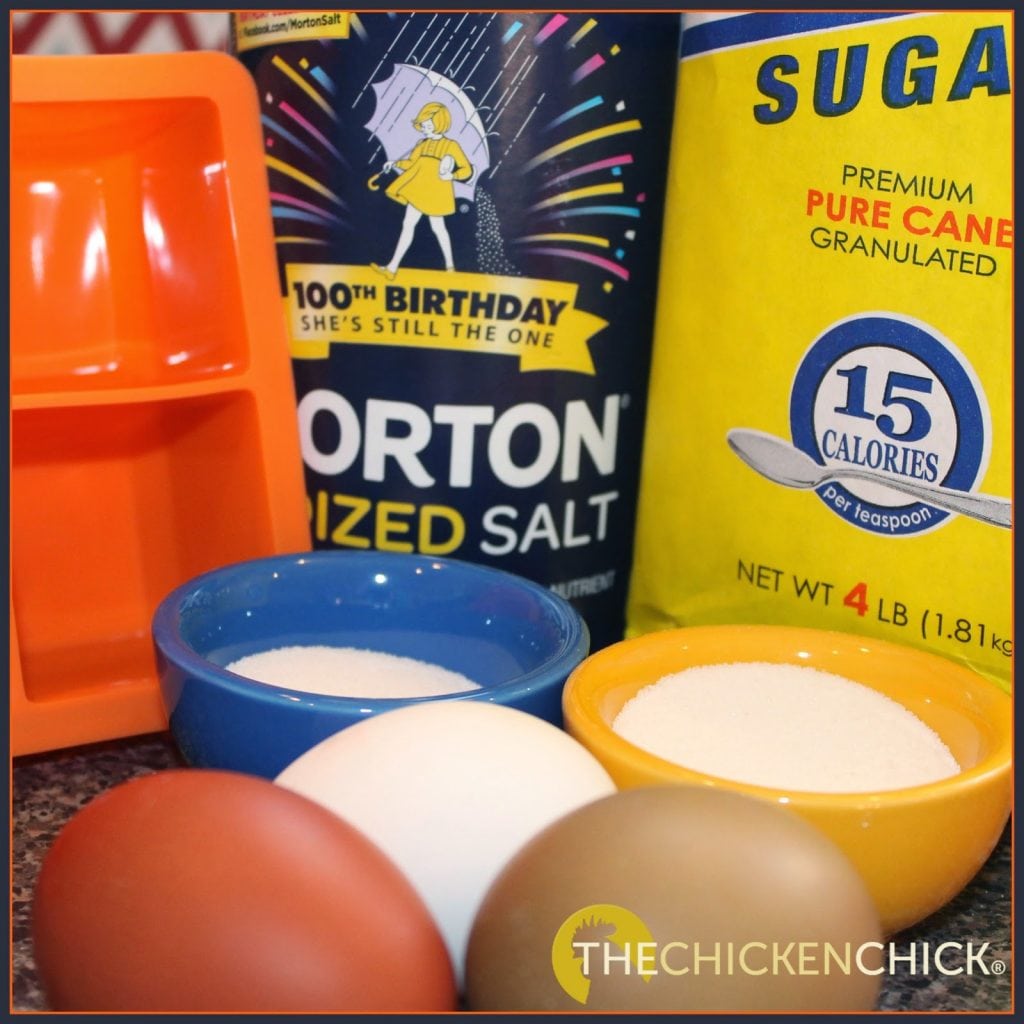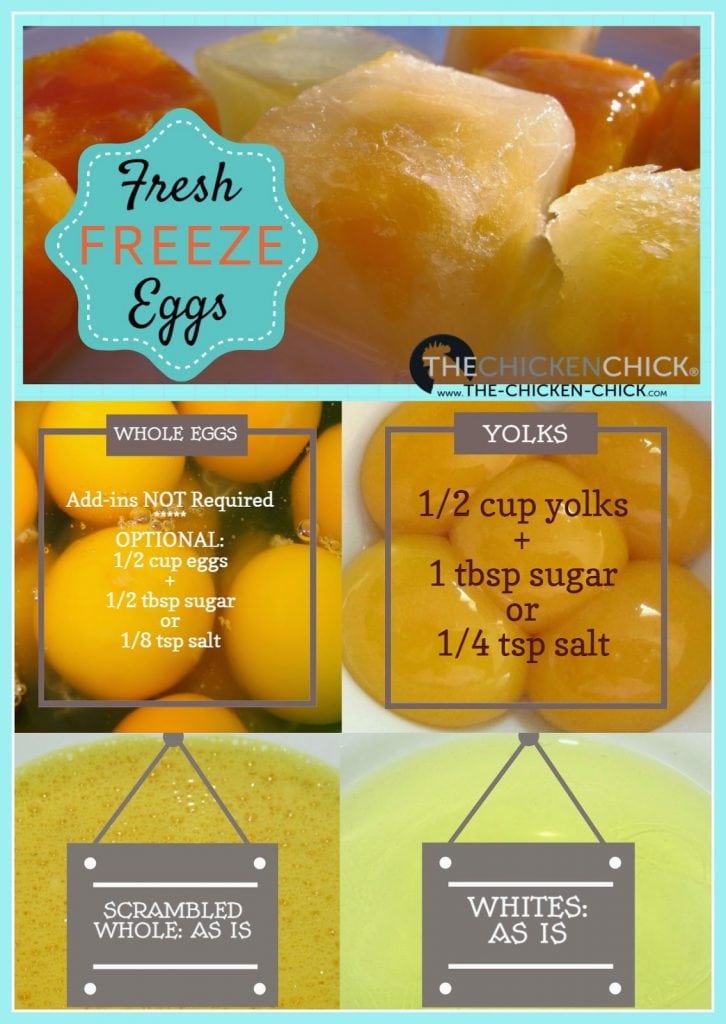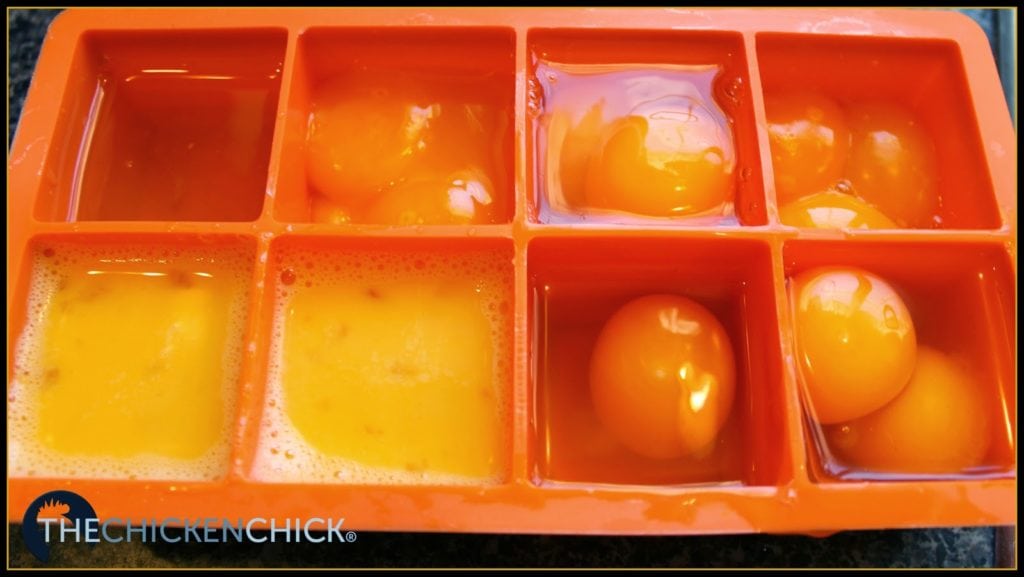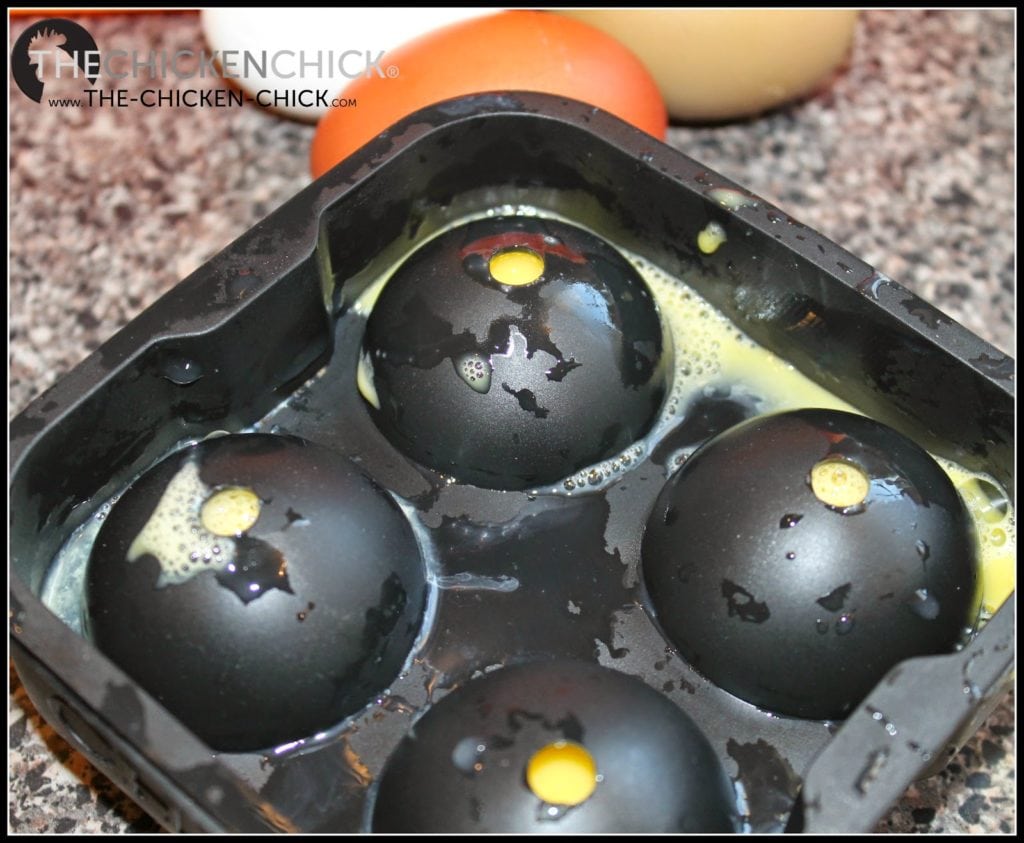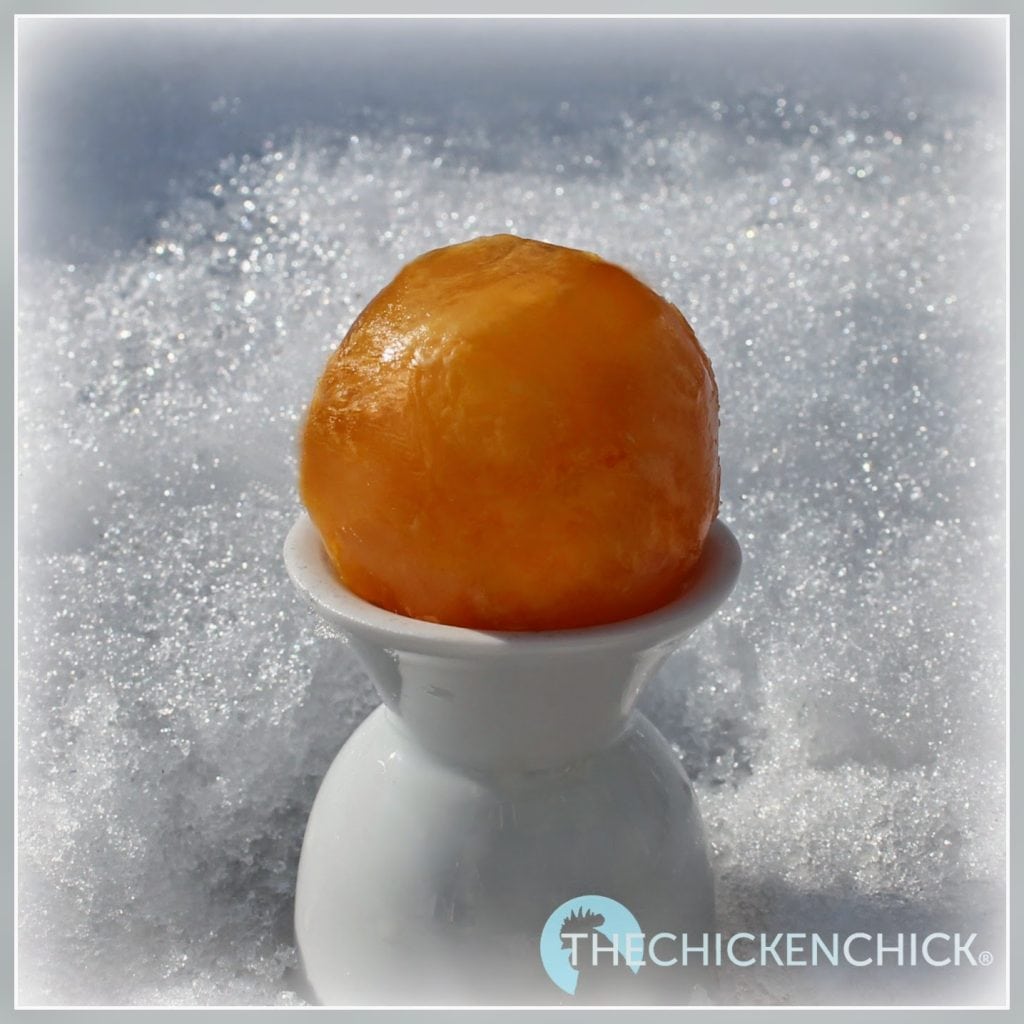 EGG FREEZING TIPS
CRACK 'EM
Never freeze eggs inside the shell.
ONLY FREEZE ONCE
Never re-freeze a frozen egg after thawing.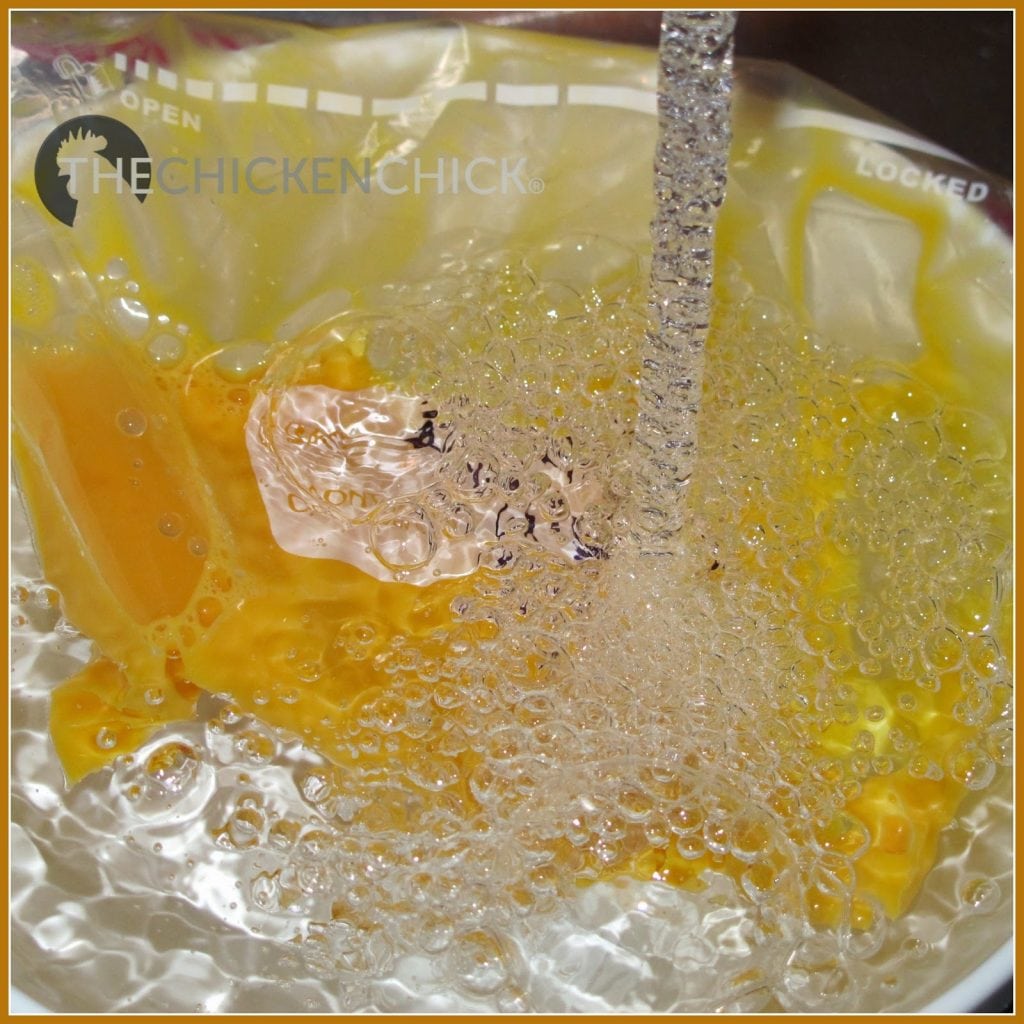 THAW
Thaw frozen eggs covered in the refrigerator overnight or under cold, running water, not at room temperature.1
Previously frozen, thawed egg white can be allowed to sit for 20-30 minutes at room temperature before whipping for use in recipes such as tiramisu.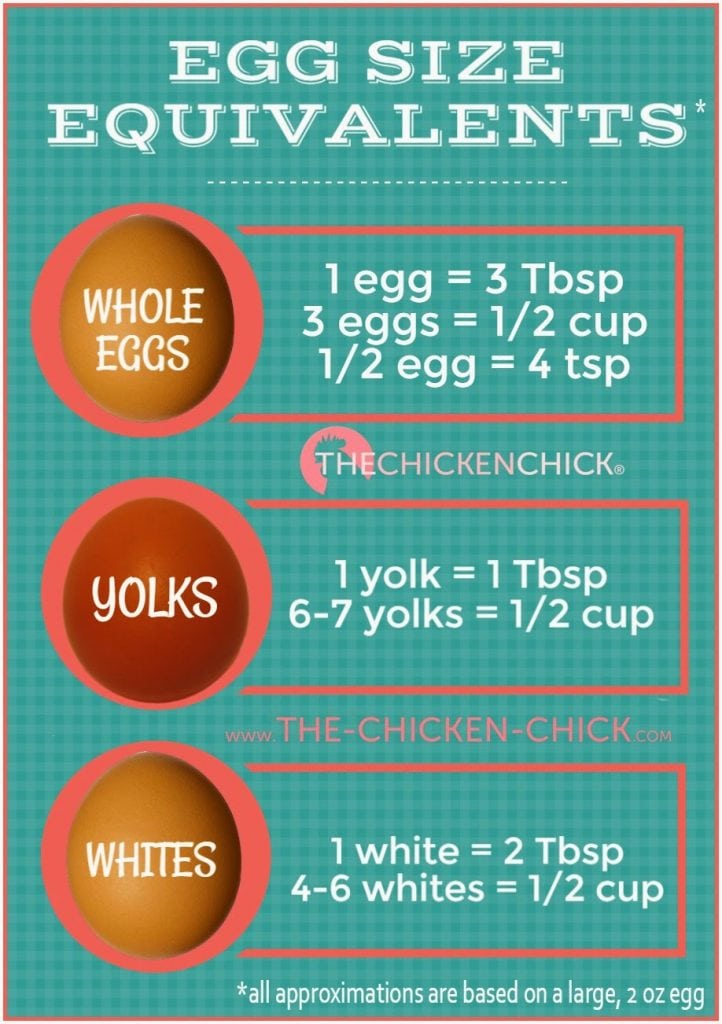 EGG SIZE EQUIVALENTS
I use eggs primarily for scrambling and baked dishes like Pizza Rustica, quiche, quick breads and cookies where precise measurements aren't critical, but when they are (custards, cakes, soufflés, etc) refer to the chart below for egg equivalents.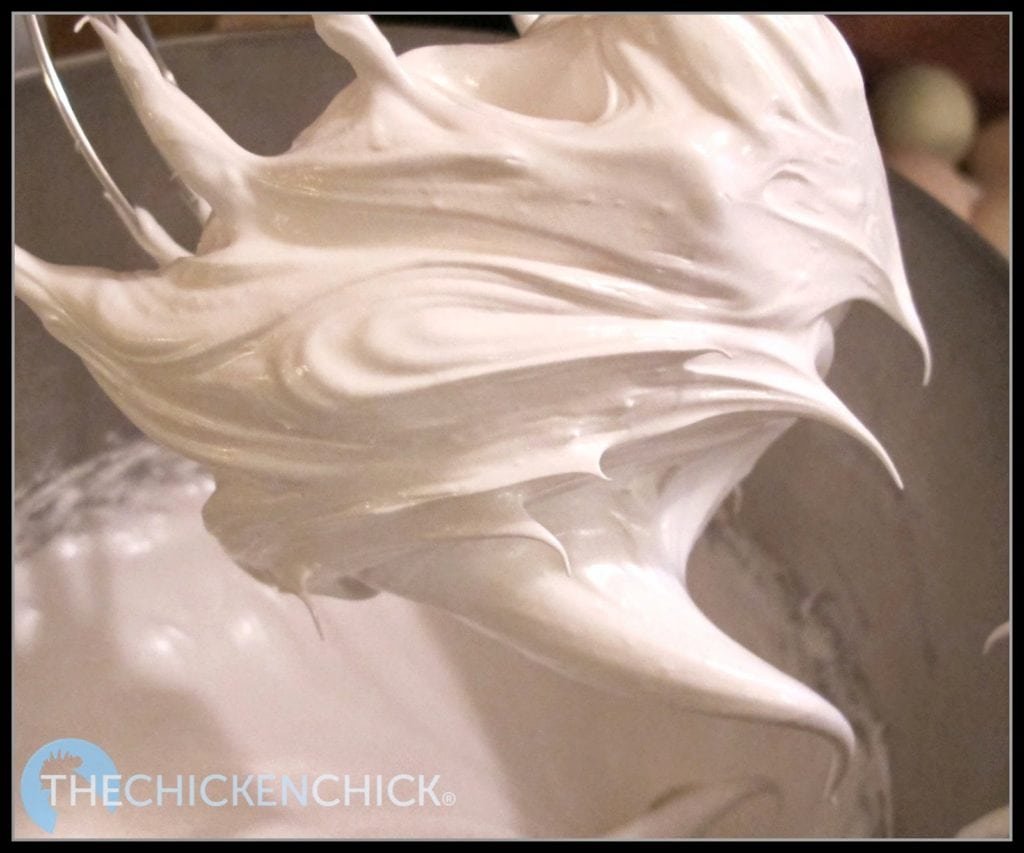 COOK
Always fully cook eggs to 160°F.
CONVERSIONS
Precision isn't always necessary when cooking with eggs, but when it is, these conversion tables and calculators can be helpful:
Egg white converter tool
Egg yolk converter tool
Dirty Eggs
Backyard fresh eggs that are exceptionally dirty from the nest box (poop happens) are best frozen or used immediately after collecting, washing and drying. There are then no food safety worries about removing the bloom, bacteria getting inside the egg or shelf life. Read how to keep eggs clean in this article!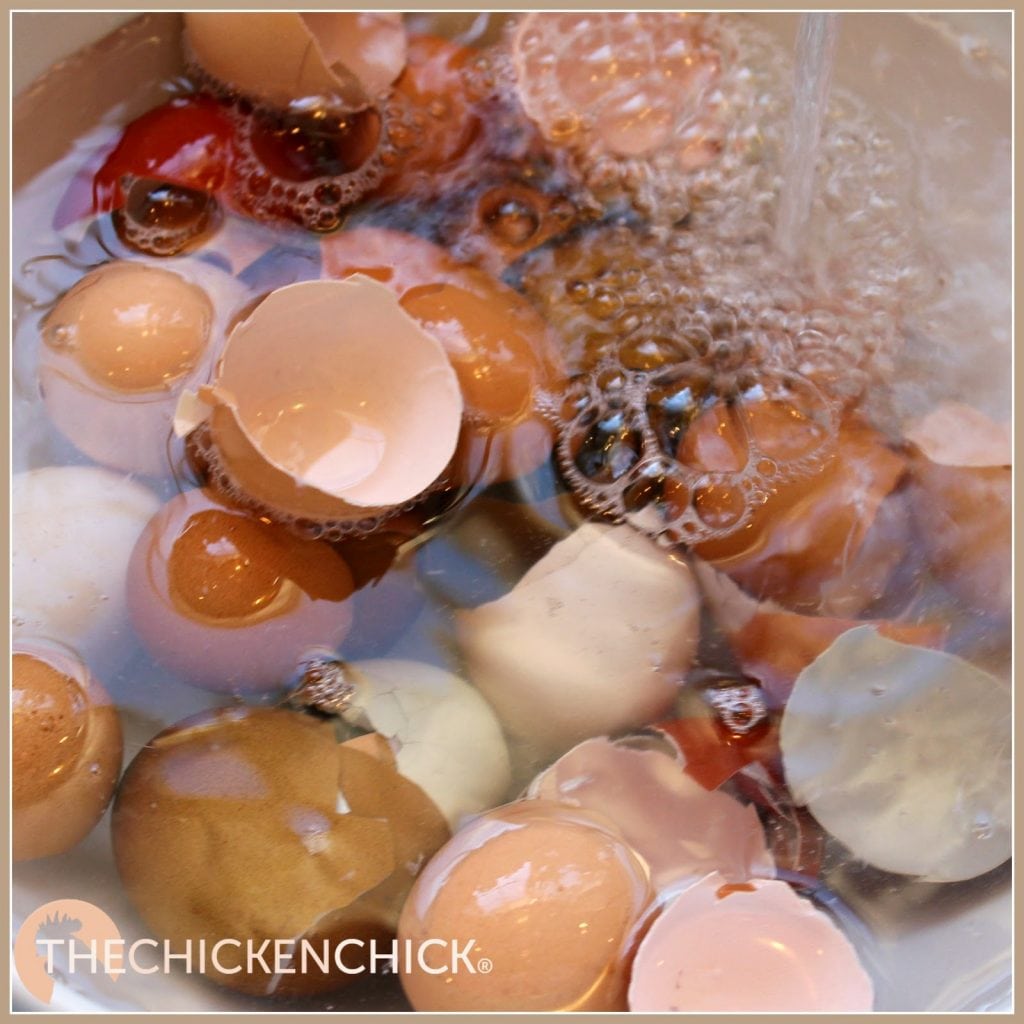 USE THE EGGSHELLS
Eggshells can be washed, air-dried, crushed lightly then mixed into the oyster shell container for a supplemental calcium source.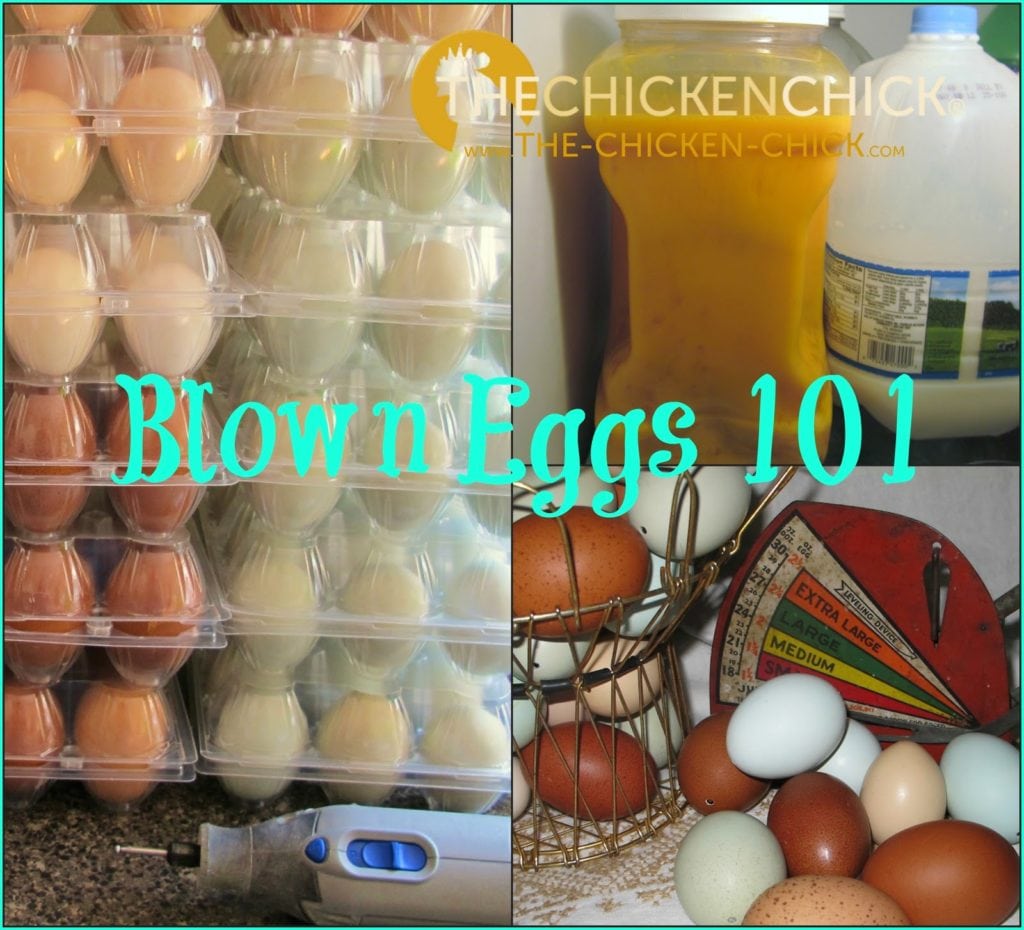 Blown eggs 
When blowing eggs for Easter egg decorating, crafting or decorating, the egg contents can be frozen for later use!

Sources & further reading:
1 Safe Food Handling Tips
2 American Egg Board
3 Storey's Guide to Raising Chickens
hbttp://www.asi.ksu.edu/p.aspx?tabid=1066