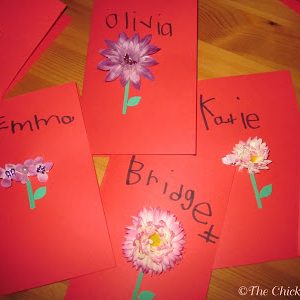 With two little girls, there is no shortage of excuses for a diehard crafter like me to embark on a new project. When my older daughter was in kindergarten, I made these Valentine's Day cards for the girls in her class, preferring something novel to the standard candy exchange. These flower hair clip cards are inexpensive and straight-forward to make. The boys in the class received a different, but similarly themed treat.  These make wonderful birthday cards or instead of goody bags at a birthday party.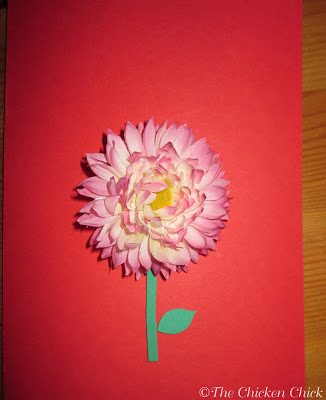 This was the inside of the card (printable template, below)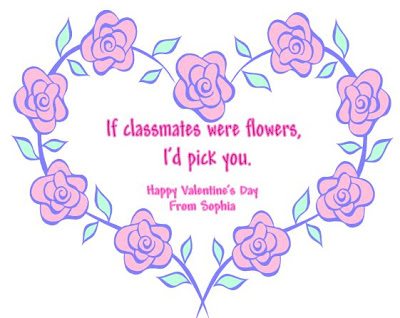 FLOWER HAIR CLIP CARDS
SUPPLIES NEEDED
8.5″ x 11″ card stock paper, folded in half
Silk flowers with stems cut off close to flower head
Exacto knife or razor blade
Glue gun & sticks
Metal hair clips (I used 2″ clips from Sally's ) 
Grosgrain ribbon cut into 8″ lengths
Green foam sheets or a green marker
LET'S MAKE IT!
I used silk flowers that I had on-hand from my craft supply stash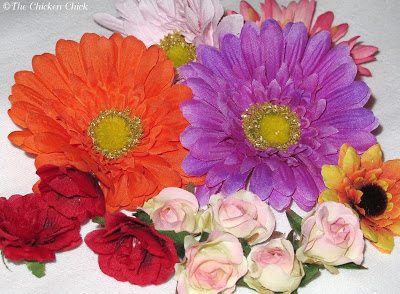 Remove stems close to flower head, keeping the green, plastic support in place.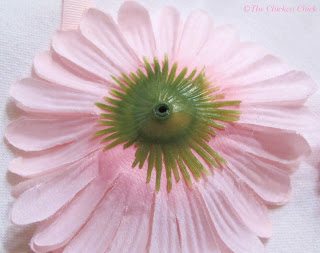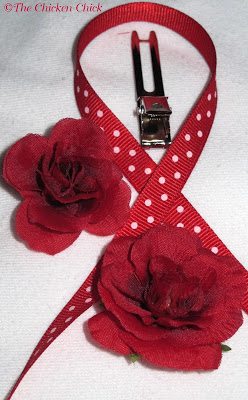 Place hot glue on the first 2″ of the ribbon.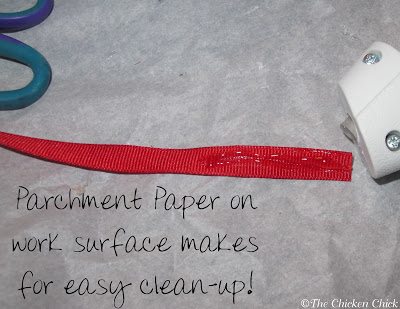 To save my work surface and make clean-up easier, I place parchment paper on the table.Glue doesn't stick to it and I store it with my glue gun supplies to be used again.
With clip open, stick ribbon to the inside prong.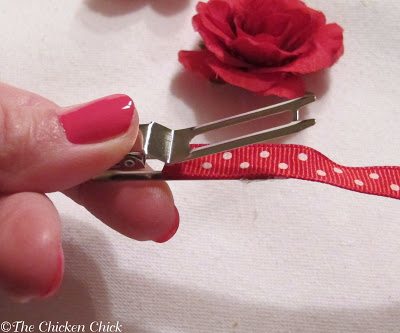 Glue the opposite side of the prong and fold ribbon over prong, pressing firmly to flatten.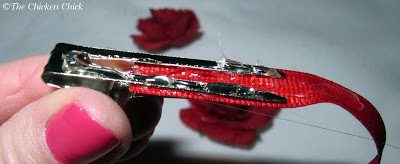 Working in small segments, apply glue to clip, pressing ribbon onto it  until the clip is covered on all sides.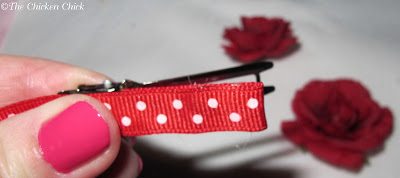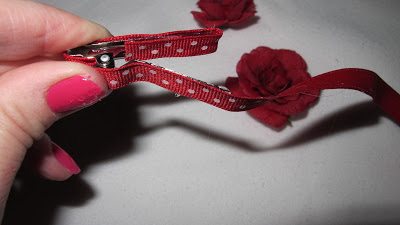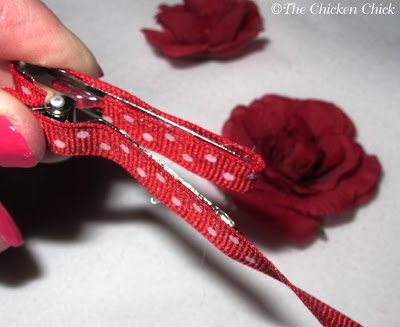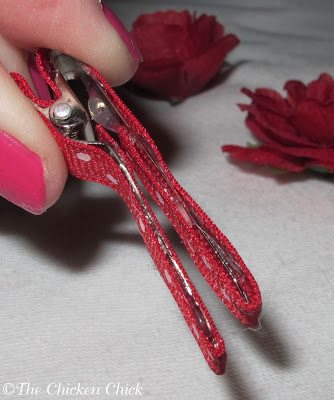 Cut two, one inch, vertical slits on the front cover of the card stock.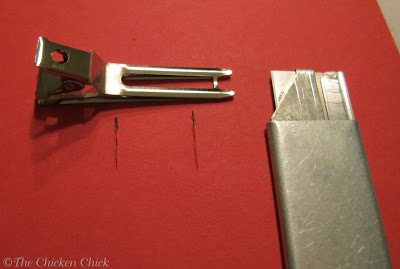 Check to be sure the slits are wide enough to accommodate the clip & widen slits if necessary.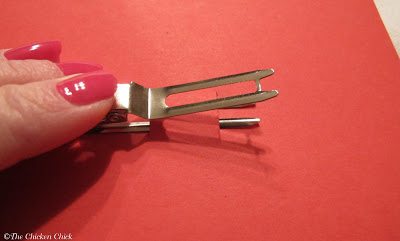 Attach completed hair clip to front of card.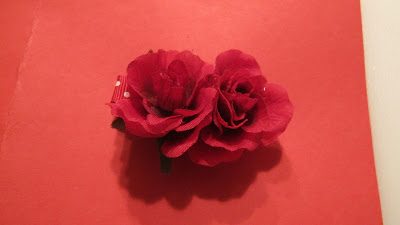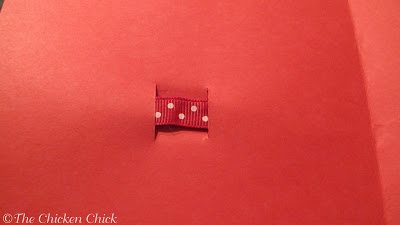 Create a stem for the flower by cutting pieces of foam sheet or drawing it on with a marker.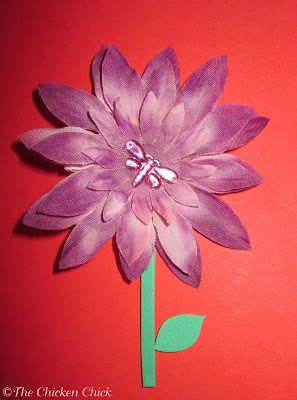 My daughter got a kick out of addressing the cards to her friends.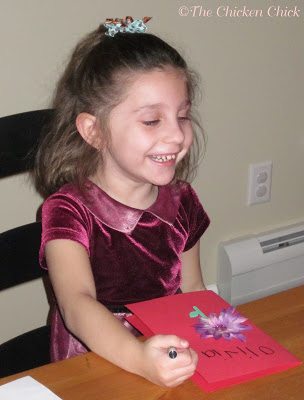 I printed these on label paper and stuck them to the inside of the card, but they can be printed, cut out and glued inside the card or simply handwritten. 
An alternate verse is: "If friends were flowers, I'd pick you."