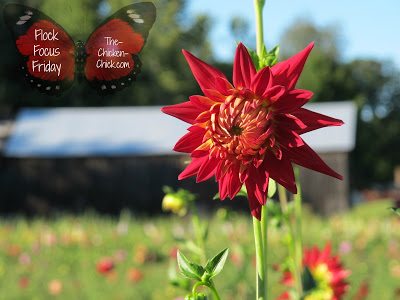 This past week featured typical New England weather: high heat, pouring rain, sunshine, fog and/or autumn temperatures on any given day. I've been preparing to bring the backyard chicken-keeping fight to my local Zoning Commission and will have a table at the town's annual "Suffield on the Green" event. I hope to meet a few of my peeps there this weekend!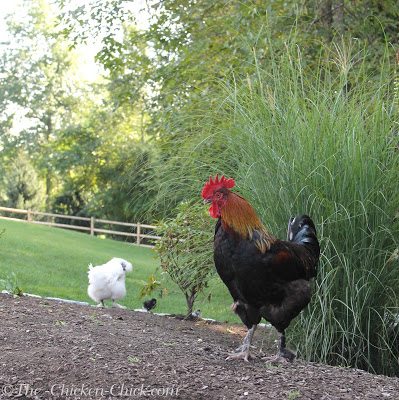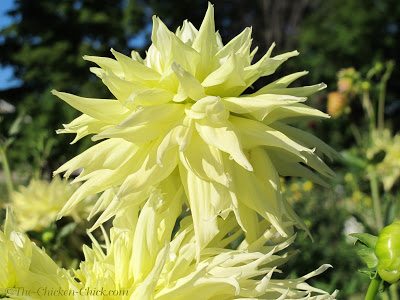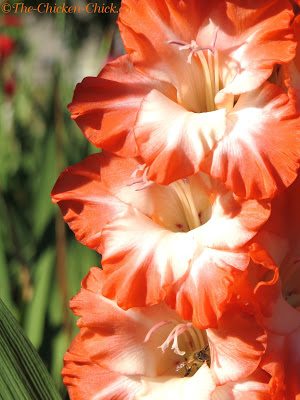 This gladiola was host to a visitor briefly.
Thanks for visiting today and have a great weekend!