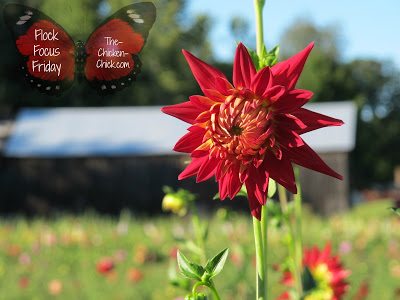 This past week featured typical New England weather: high heat, pouring rain, sunshine, fog and/or autumn temperatures on any given day. I've been preparing to bring the backyard chicken-keeping fight to my local Zoning Commission and will have a table at the town's annual "Suffield on the Green" event. I hope to meet a few of my peeps there this weekend!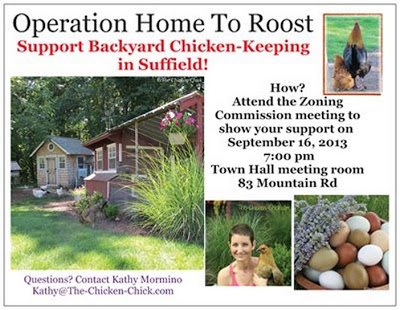 The public hearing is slated for September 16th and I encourage anyone in the tri-state area or beyond to join me at the meeting to be seen and/or heard in support of backyard chickens everywhere!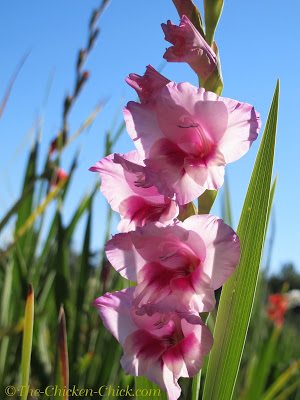 The flower farm up the road from me had some spectacular specimens in full bloom and I was like a kid in the candy store with my camera yesterday! 12 stems of pure beauty for a mere ten bucks.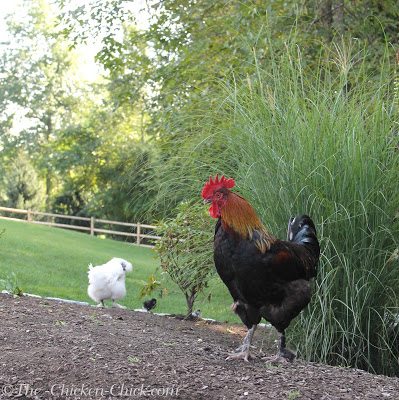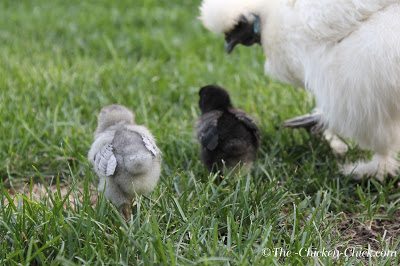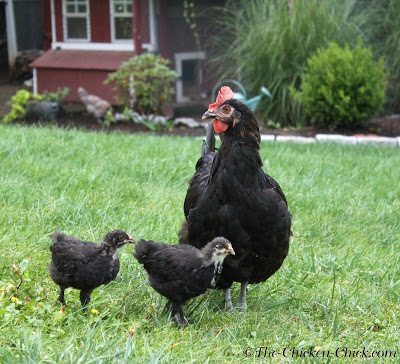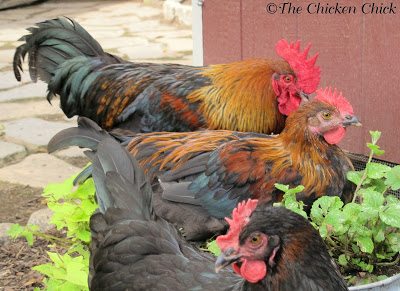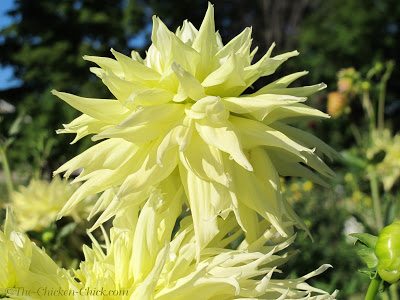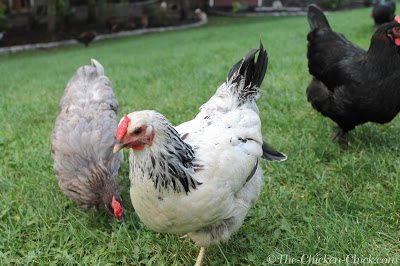 Lola (Columbian Wyandotte) is experiencing her first molt. She's dropping her feathers like a box of hot rocks, which is typical of a good layer.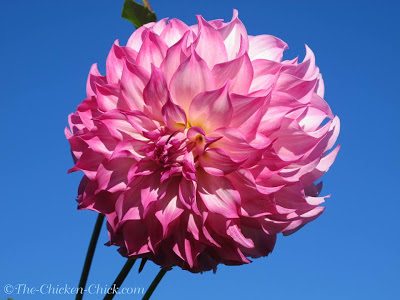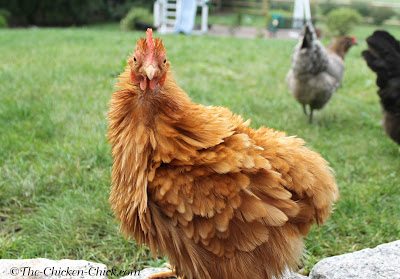 Rachel (Bantam Cochin Frizzle) not looking her best between the rain, humidity and molt, her feathers don't get much more pathetic looking than this.