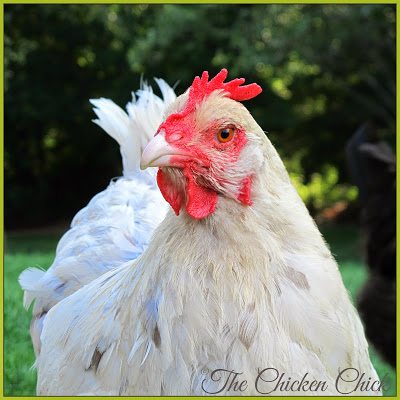 Don't be fooled by the innocent face- Windy was caught red handed with a face full of raw egg in a nest box today. Just when I thought I'd gotten the egg-eaters under control…back I go to the drawing board! Egg eating aside, the other two significant events in the backyard lately are broody hens and many molting chickens. 'Tis the season!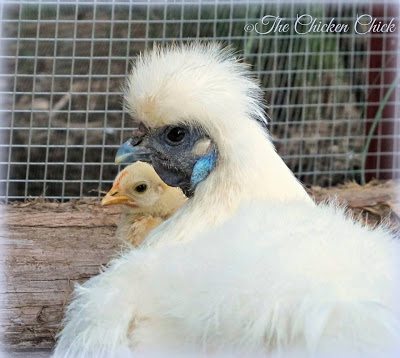 Freida (Silkie hen) with her Serama chick. I'm still working on a name for him, but his comb and wattles gave him away as a cockerel this week.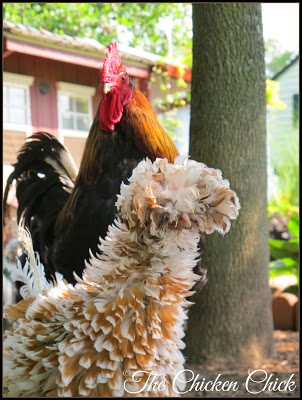 Blaze (Black Copper Marans rooster) and Calista Flockheart (Tolbunt Polish Frizzle hen) are both molting. Blaze is doing so much more gracefully than Calista.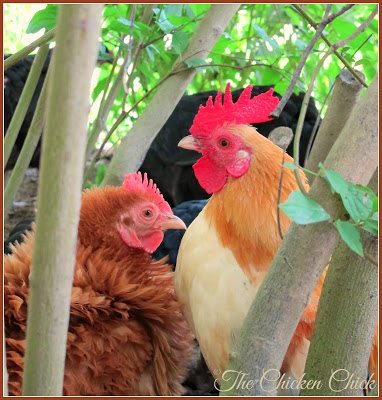 Rachel (Bantam Cochin Frizzle) started the week on her best behavior, but has been in the broody breaker for the past 2 or 3 days. She should be back on track by Monday. Caesar (Serama cockerel) hanging out in the shade with Rachel.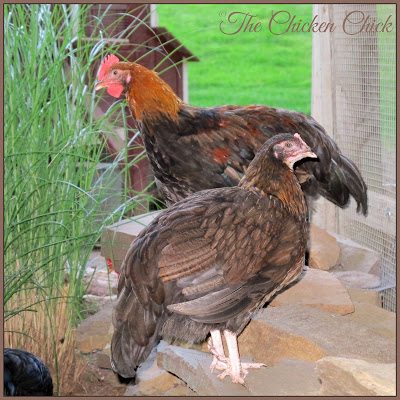 My Dorking pair from P. Allen Smith's heritage breeding pens. It's remarkable how much more solid and spectacularly feathered all of the heritage breeds are than any other chickens I've raised.