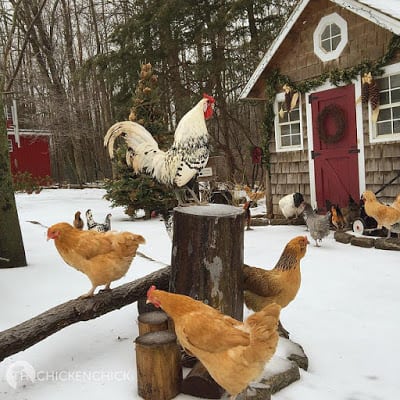 Happy New Year! I promised a closer look at my holiday chicken yard decorations and I'm delivering! We enjoyed unprecedented warm weather in December, which gave me ample opportunities to deck the coops!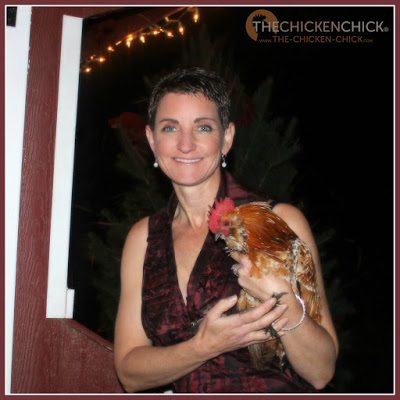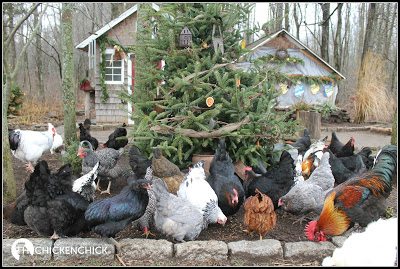 I had three trees in the chicken yard this year, each with their own theme. This one is my Rusty Rustic Tree. I used a lantern for the tree topper and made little wreath ornaments out of the plentiful supply of rusty barbed wire found in the woods behind our house.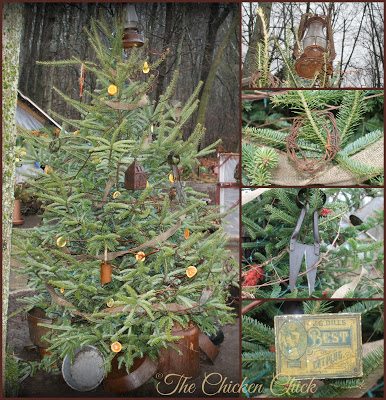 I bought myself a pre-Christmas food dehydrator and had fun dehydrating oranges and apples for decorating this Christmas season! Sheep sheers, dehydrated oranges and burlap garland completed this tree.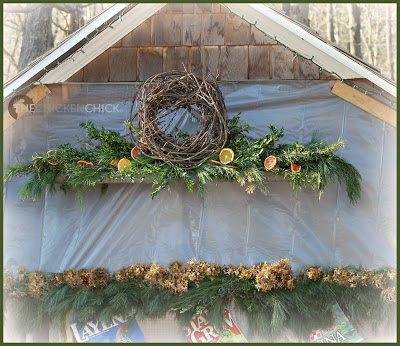 A chicken-keeping friend of mine had to sell her farm recently and offered me any chicken equipment I wanted to take. The vintage chicken feeder filled with boxwood, white pine and dehydrated oranges and topped with one of the many grapevine wreaths I made, serves as the centerpiece of the large chicken run. I this this was probably my favorite project this year.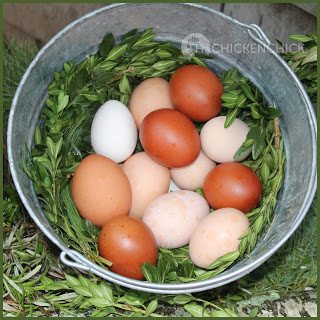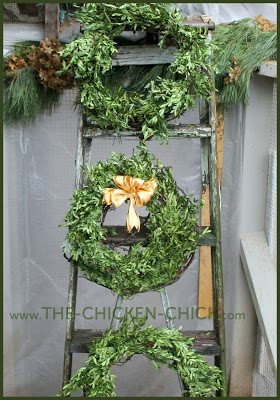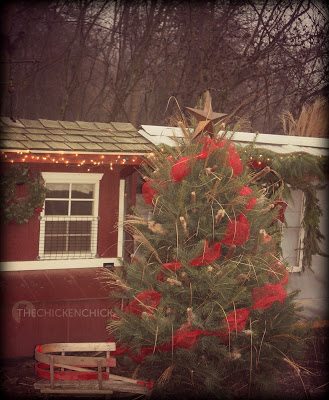 The tree in front of the small red coop was decorated with a copper barn star, cattails and snippets of the ornamental grasses that grow next to my coops. I used red deco mesh for the garland and a vintage sled under the tree.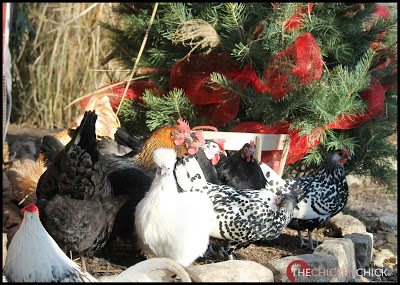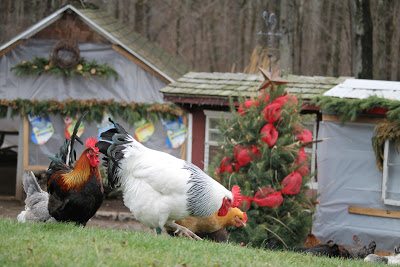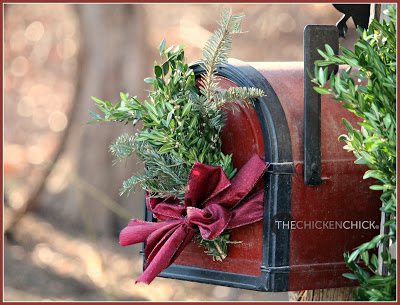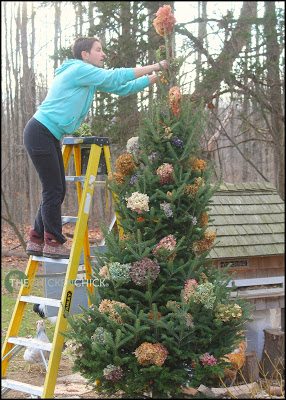 The pencil tree was decorated with dried hydrangeas in a variety of colors and a jute garland.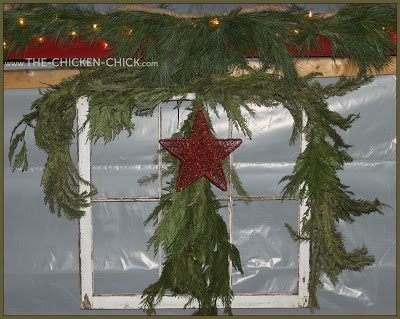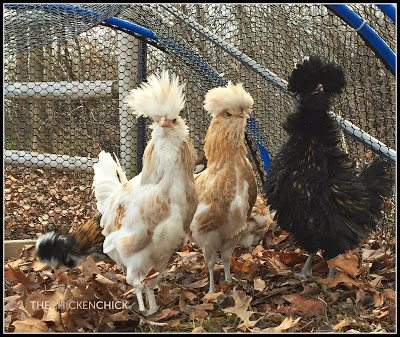 My Polish babies got their first field trip out of the coop in balmy, 60°F weather!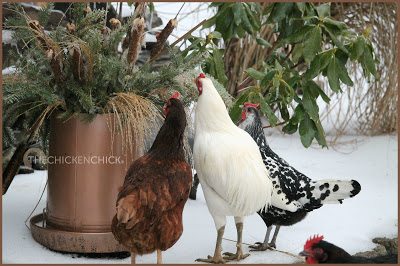 This chicken feeder was one of the pieces of equipment I inherited from my friend. I painted it with a hammered copper finish and filled with greens, ornamental grasses and cattails. Apparently the ice melting from the grasses was delicious.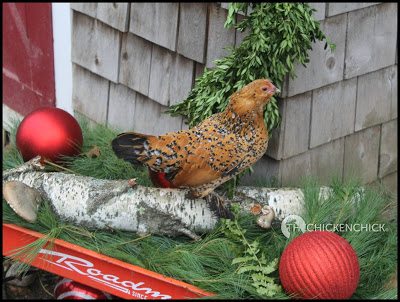 Daisy's (Mille fleur d'Uccle) favorite spot to perch this winter has been the yule log in the wagon. I think she makes the perfect accessory for it!
Thanks for visiting today- have a great 2016!
---