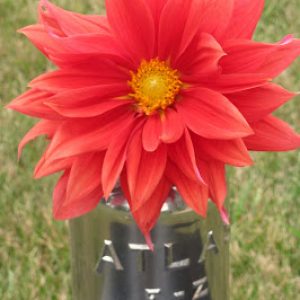 Ok, so maybe my chickens didn't actually help with this faux mercury glass project, but they did keep me company from a safe distance. This project is simple enough that my chickens could do it if they had hands. This glassware can make a beautiful display in your home and a lovely hostess gift, filled with flowers to bring to the next picnic or party!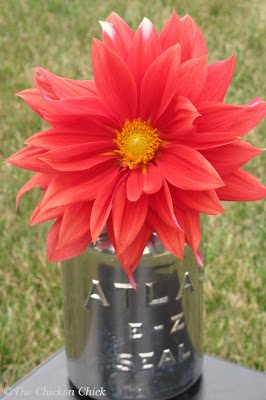 I stumbled upon this faux mercury glass tutorial on Pinterest and in my futile attempts to track it back to its original source, I found endless variations on the technique. I settled on a combination of several and I am thrilled with the results.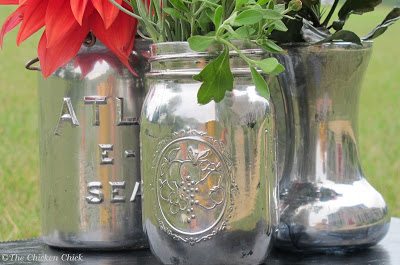 The entire project can be completed in 10 minutes or less and involves a can of Krylon Looking Glass, Mirror-like spray paint, a spray bottle of equal parts vinegar and water and clean glassware. The Looking Glass paint can be found many places including larger Michael's Craft stores, Wal-mart and online.

Here's the entire technique: SPRAY. MIST. DAB.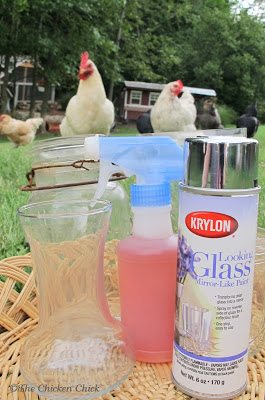 The spray paint can be applied to the outside, the inside or both sides. I tried all the variations and was happy with all of them. When painting the outside, it helps to hold the glass with a gloved hand for maximum control.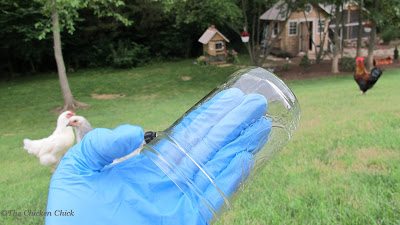 SPRAY a light coat evenly on the glass. The paint dries within 2-3 minutes.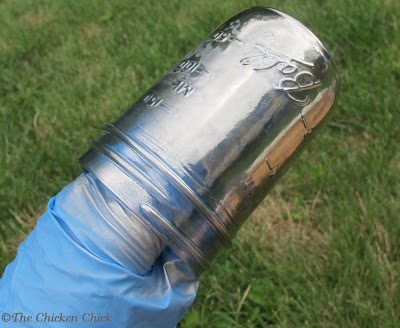 When spraying the inside of a container, holding it upside down distributes the paint more evenly and prevents it from puddling at the bottom.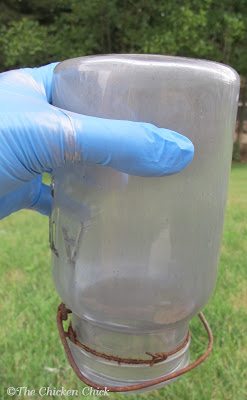 When completely dry, MIST lightly with the vinegar/water solution.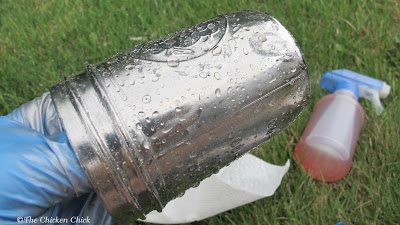 Allow the vinegar to sit for a minute and then DAB the beads off the glass, don't rub.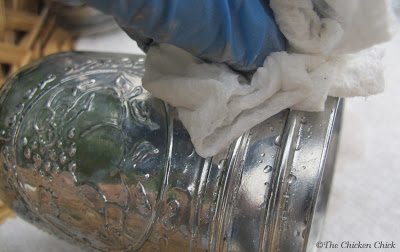 Voilà! That's it! These unmatched pieces look beautiful in groupings on a mantle, side table or window sill.