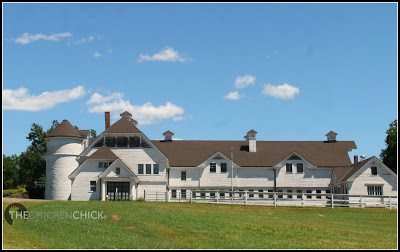 I live in Suffield, Connecticut, a small, rural community with a rich, farming history dating back to the 1600s. Each year, the town gathers to celebrate our past and commit to preserving our town's agricultural legacy at "Farm Fest." Yesterday, we attended the 10th Annual Farm Fest at Hilltop Farm, the focus of which is clearly on entertaining and educating the children about the importance of respecting and caring for our farmland and community. Our children enjoyed activities from harvesting potatoes to shucking corn, milking cows to riding ponies, riding in a tractor parade and observing bees making honey.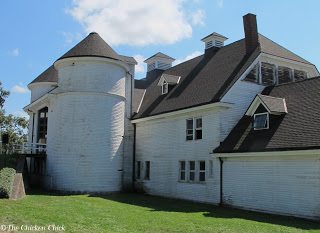 Being a backyard chicken-keeper has fostered in me a genuine sense of connection to the land, my food and my community that I had never previously felt. My hope is that in sowing the seeds of rural pride with our children, their appreciation for the land and sustainability will grow into a feeling of civic responsibility for maintaining it.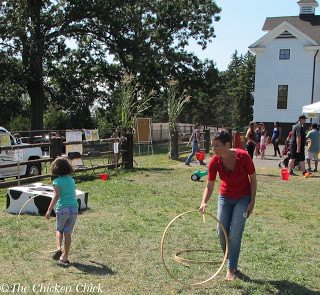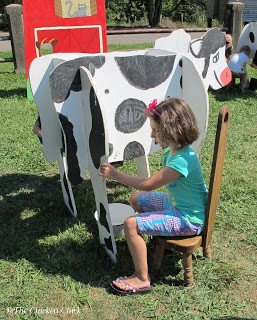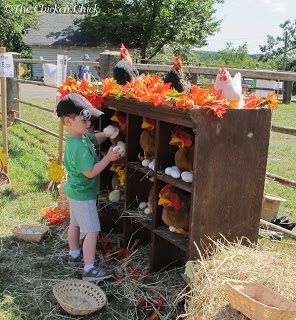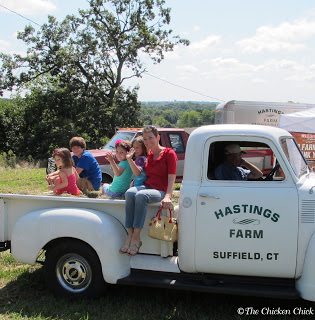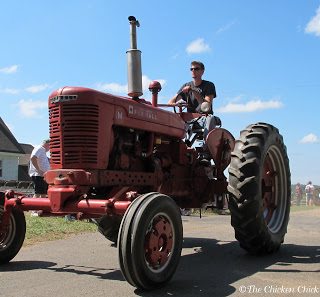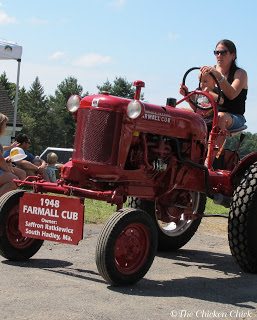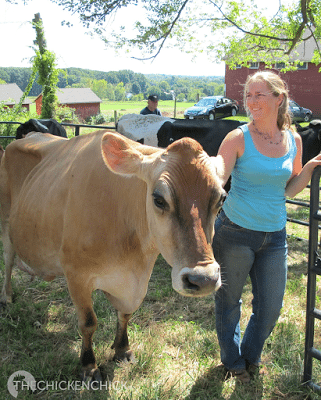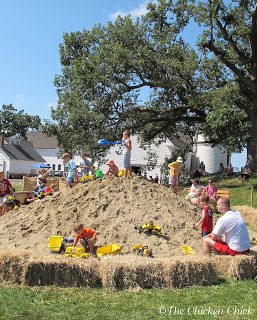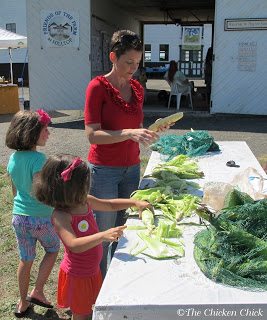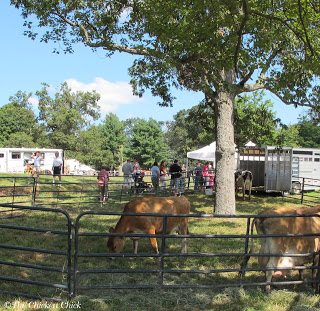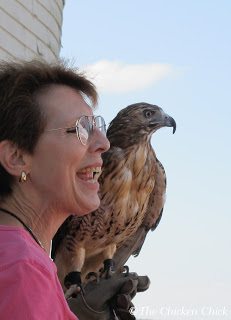 You know you live in a farm town when you recognize the cows by name.  That's Ginger facing the camera lives at Hastings Farm in town.
The Wingmasters, Birds of Prey presentation was riveting!  The Red Tailed hawk was once on the brink of extinction due to the use of DDT but has re-populated. This hawk was hit by a car.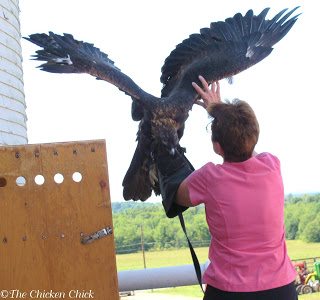 This is Dakota, a 33 year old Golden Eagle. She weighs 17 pounds and with a 7 foot wingspan could fly at speeds of 100 miles per hour and take down an antelope if not for the fact that she lost part of her wing when someone shot her.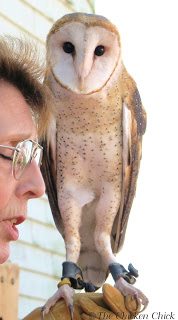 This is a Barn Owl. He is not indigenous to New England and is not cold-hardy, which explains why he can be found in barns, seeking warmth.For the history buffs, here is a little history of Hilltop Farm. George M. Hendee, of Indian Motorcycle fame, founded Hilltop Farm in 1913, completing his "Monster Barn" at the beginning of World War I in 1914. Two years later, he retired to this 500-acre farm, raising a prized herd of Guernsey cows known as Hilltop Butterfats, which became well-known throughout the cattle breeding industry. He also established a model poultry plant for the breeding of White Leghorn chickens. Hilltop Farm became an important producer of milk, dairy and poultry products.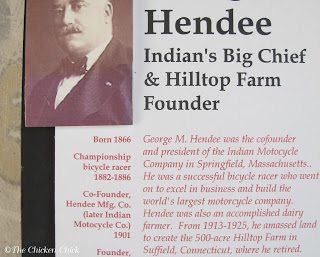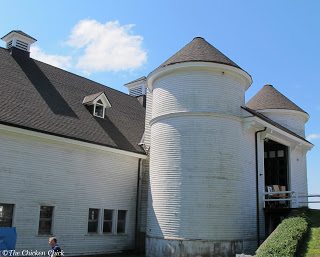 In 1940, Charles Stroh, a prominent Connecticut attorney and public servant, bought the farm from Hendee, who died in 1943. Over the years, Stroh downsized operations and subdivided the farm. Stroh died in 1992 and farming on the remaining 250 acres ceased in 1996. In 2002, the Town of Suffield acquired 117 acres and "The Friends of the Farm at Hilltop,"a non-profit, all volunteer organization, was formed to save George Hendee's 20,000-square-foot dairy barn from sale and possible demolition.
The vision of The Friends of the Farm at Hilltop is to help people connect with the land and learn from it. They believe there is nothing that can't be learned on a farm: caring for the land, growing food, building and repairing, responsibility, creativity, leadership, recycling, teamwork and more. It is for these reasons that The Friends work to rehabilitate structures and bring the farmland back into production with crops, animals, conservation areas and hands-on learning opportunities.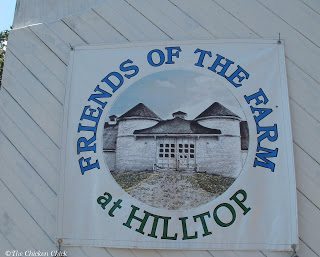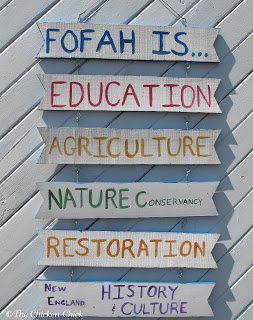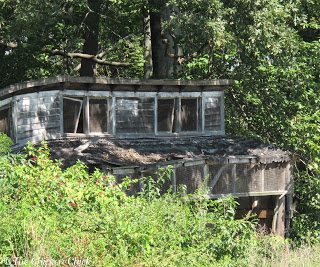 Personally, I'm looking forward to the day when this chicken coop might be restored to its former glory. It was a beauty in its time.
For more images and information about this historic property that is the heart of the place I call home, please visit them here.   To donate to the farm's restoration, visit the Friends of the Farm at Hilltop HERE.