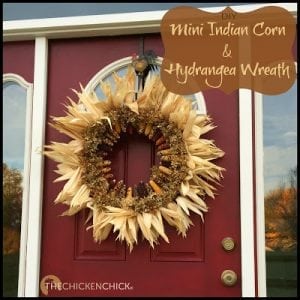 Mini corn ears, a straw wreath base and dried hydrangeas make a striking statement piece for the front door or inside the house and the the best part is that it's easy to create!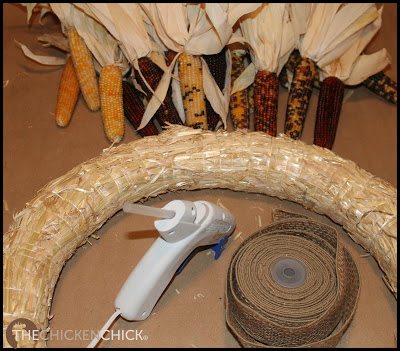 Sourcing the corn and hydrangeas might be a little tricky, so I have provided links (some affiliate) to the supplies needed for this project. I picked the hydrangeas from my front yard, but they can be found in craft stores and online fairly easily. I had planned to make a burlap ribbon, but ultimately decided I liked the wreath better without one. The plastic thread that binds the straw wreath together melted when the hot glue hit it, so I had to wrap the wreath with floral wire.
DIY MINI INDIAN CORN HYDRANGEA WREATH
SUPPLIES NEEDED
16″ Straw Wreath form
~24 mini Indian Corn ears
Hot glue gun & glue sticks
Dried hydrangea flowers
Floral wire & wire cutters
Wired burlap ribbon (optional)
LET'S MAKE IT!
Wrap the straw wreath with floral wire. Add a little loop to the back of the wreath for hanging. Begin gluing the ears of corn onto the straw wreath.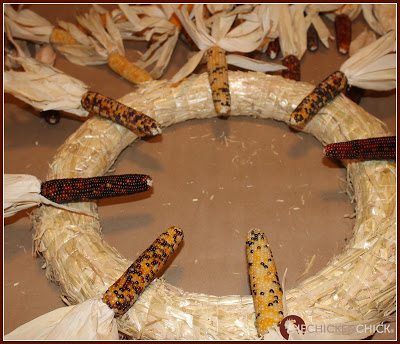 Fill in any gaps between the ears of corn by gluing small pieces of hydrangea flowers around the wreath.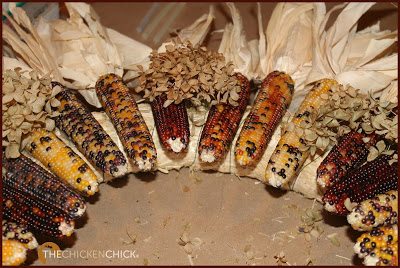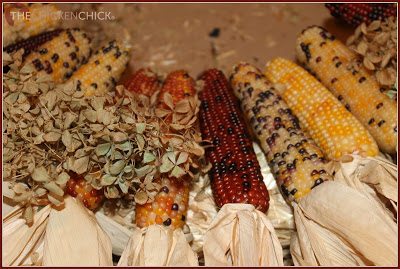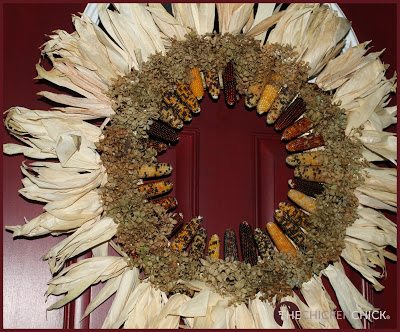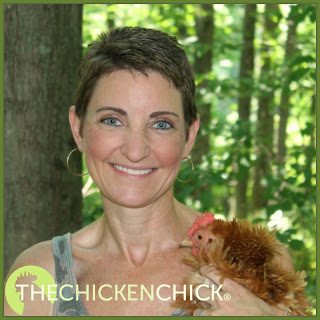 Order your copy of my bestselling book