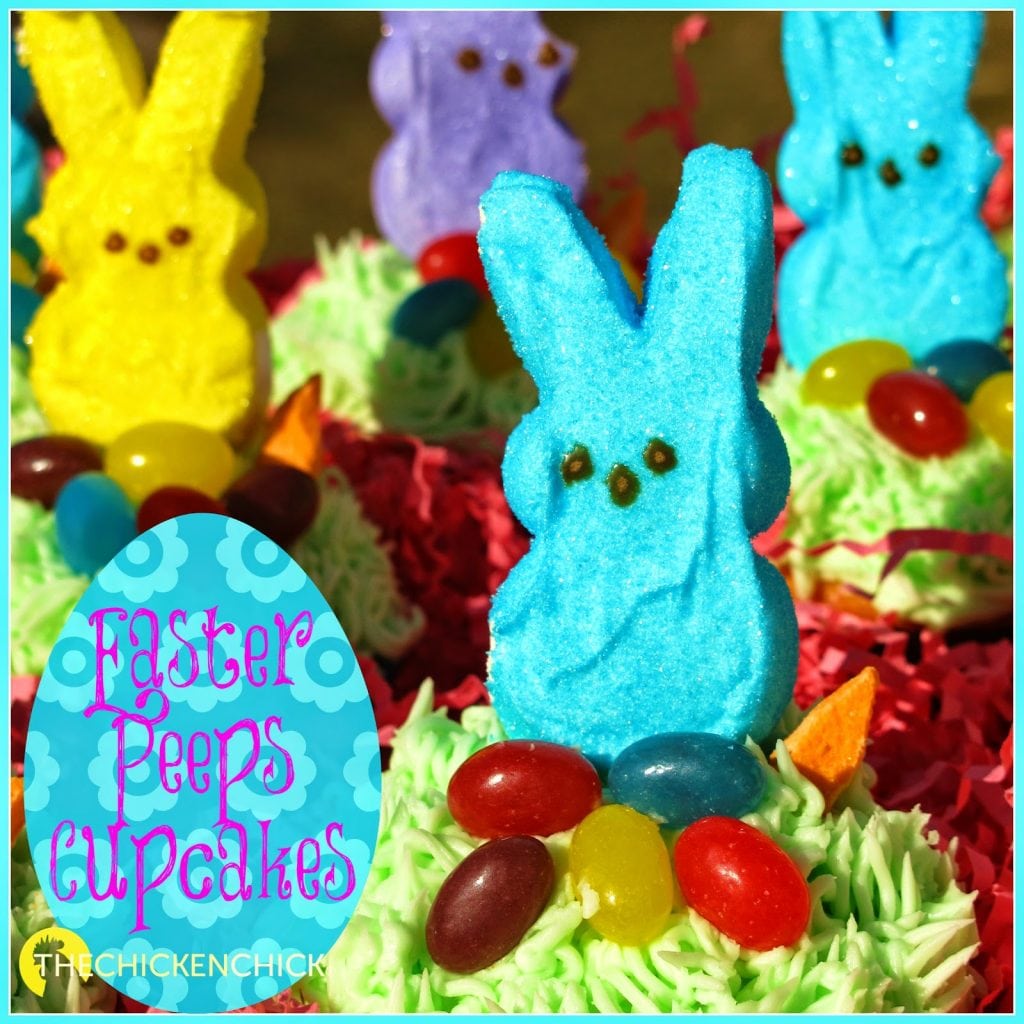 EASTER PEEPS CUPCAKES
Supplies:
Tint icing green and lightly frost cupcakes with an offset spatula or butter knife.
This icing helps the 'grass' icing stay in place.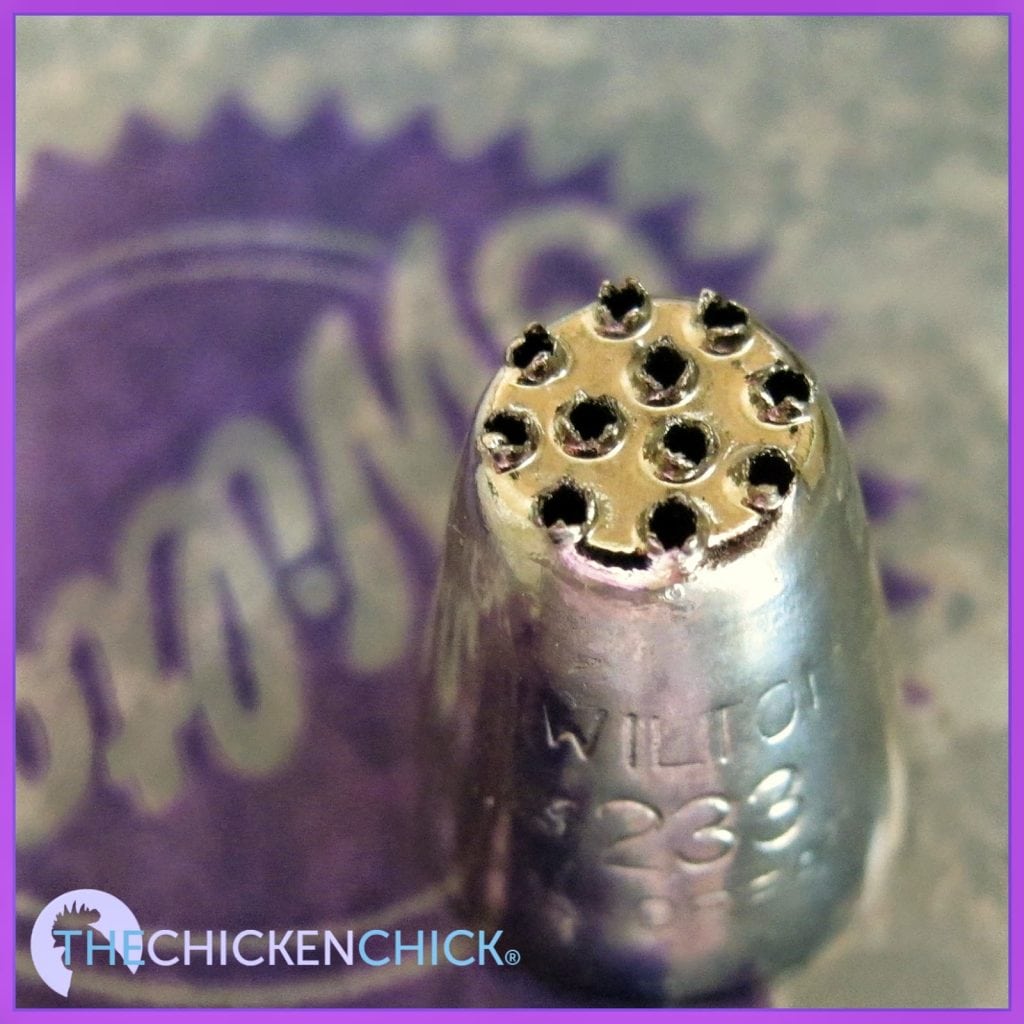 Cut ~1″ of narrow end of decorating bag off with scissors. Place coupler inside bag, add tip #233 to outside of bag and screw the coupler onto bag.
Add green icing to bag & squeeze out grass in short bursts.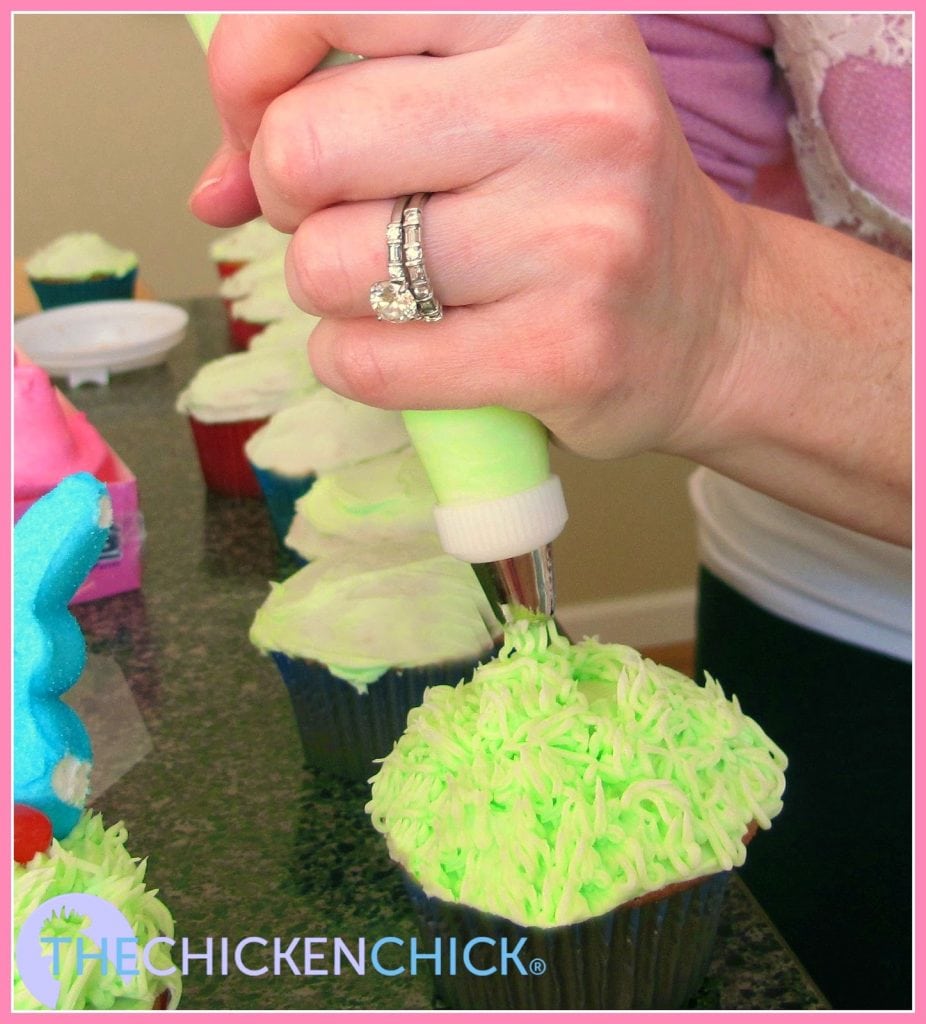 Place toothpicks into bottoms of marshmallow peeps & insert into top of cupcakes.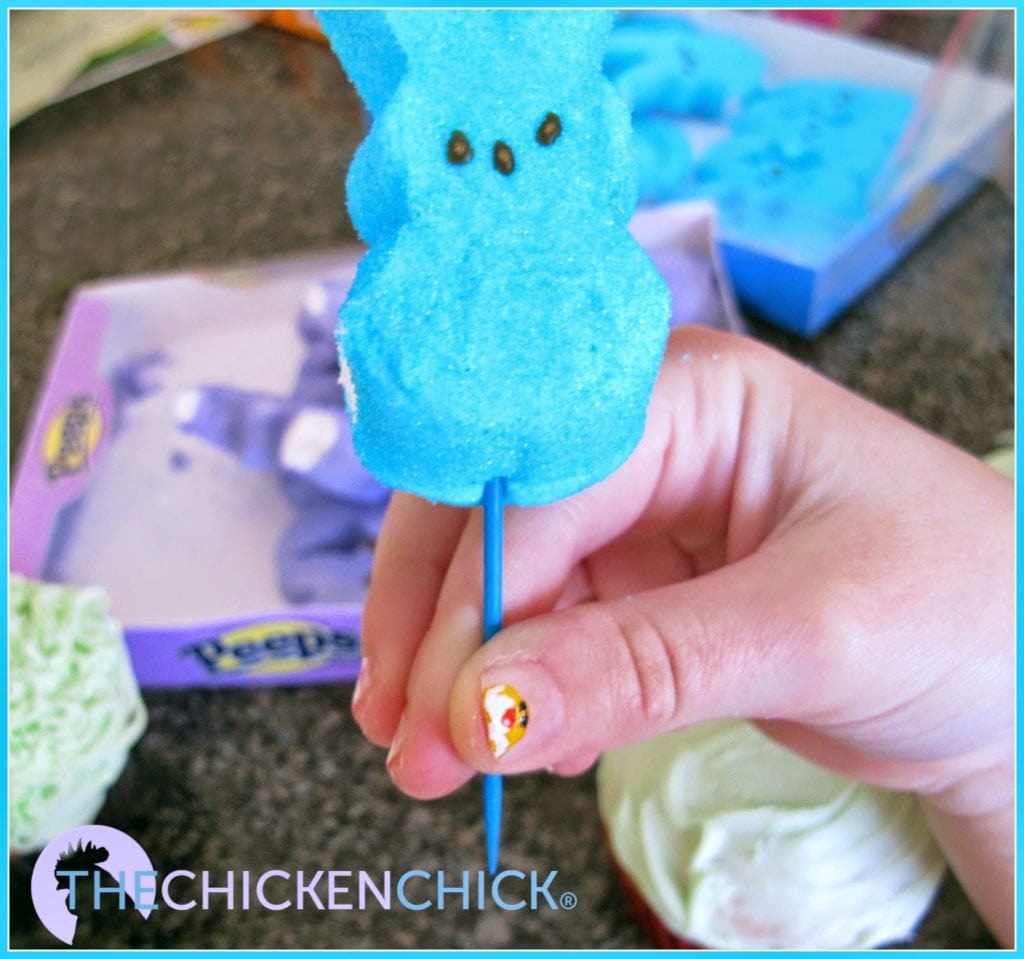 Add jelly beans and carrot.
Hoppy Easter!