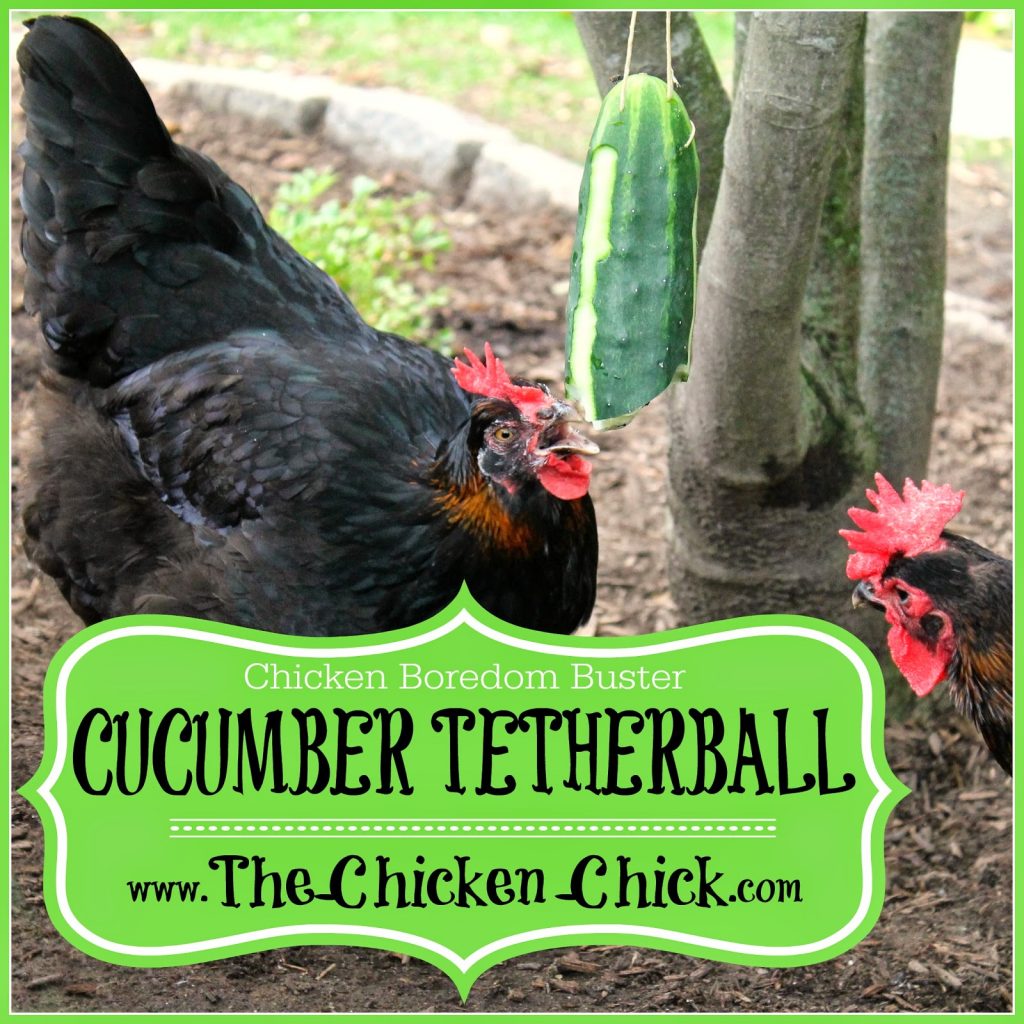 My chickens have been enjoying the fruits of a bumper crop of cucumbers and squash this summer and I thought I'd dial up the fun factor a few notches by making snack time a competitive group activity! Cucumber Tetherball… hanging cucumbers and squash from sturdy string provided not only several hours of activity for the chickens, it made for some side-splitting entertainment for me!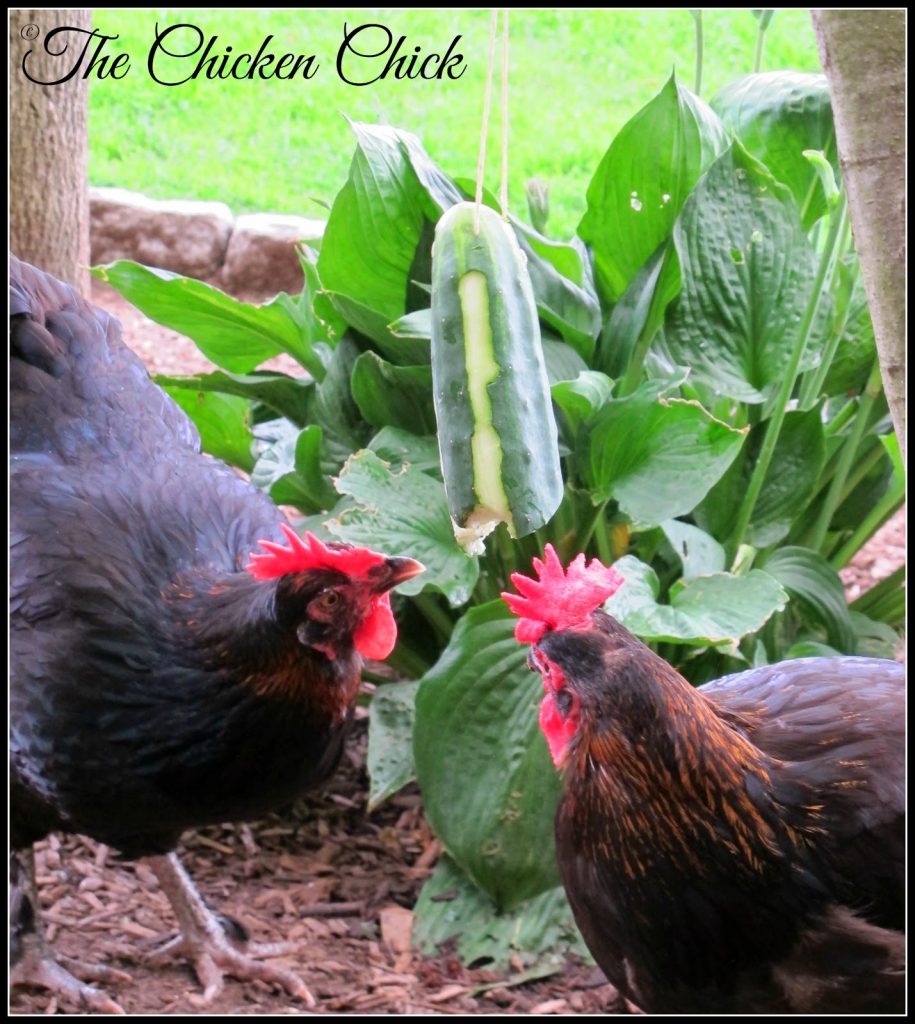 Cucumber Tetherball is good entertainment for chickens and their keepers! You do not want to miss this video!
Lots of space is one of the keys to happy, healthy chickens. The bare minimum space requirements PER CHICKEN are: four square feet each in the coop and ten square feet each in the run. If chickens are confined primarily to the coop and run, a much greater space
allowance must be made to avoid health and behavioral problems in the flock.
Just as with children, bored chickens will get into mischief. Chickens that do not free-range and are confined primarily are at greater risk for problems such as feather picking. Free-range chickens seldom run into trouble with boredom, but when inclement weather prohibits free-ranging, boredom-busting activities such as Cucumber Tetherball can be offered.
Cucumber Tetherball can be offered to chickens as an occasional snack while doing double-duty as a boredom buster- for the chickens and for you!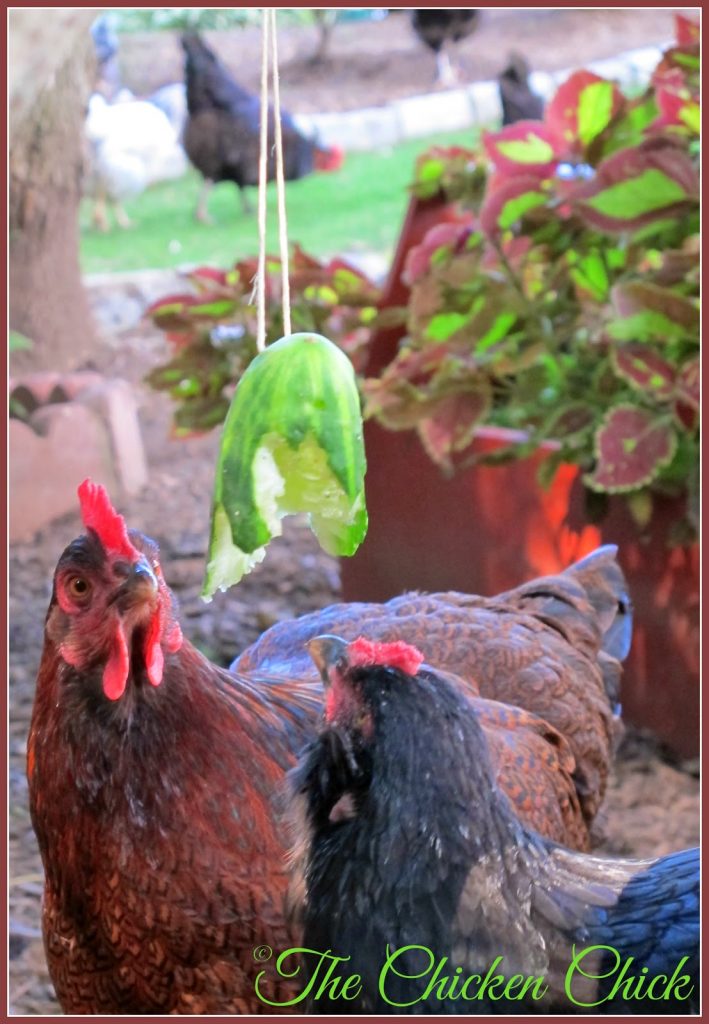 Materials & How-to
(it's not rocket science, but safety first please!)
Cucumber or squash
skewer
long, sturdy string
vegetable peeler (optional)
Knowing my chickens as I do, I peeled the cucumber a bit to make it more enticing and easier to access the cucumber flesh.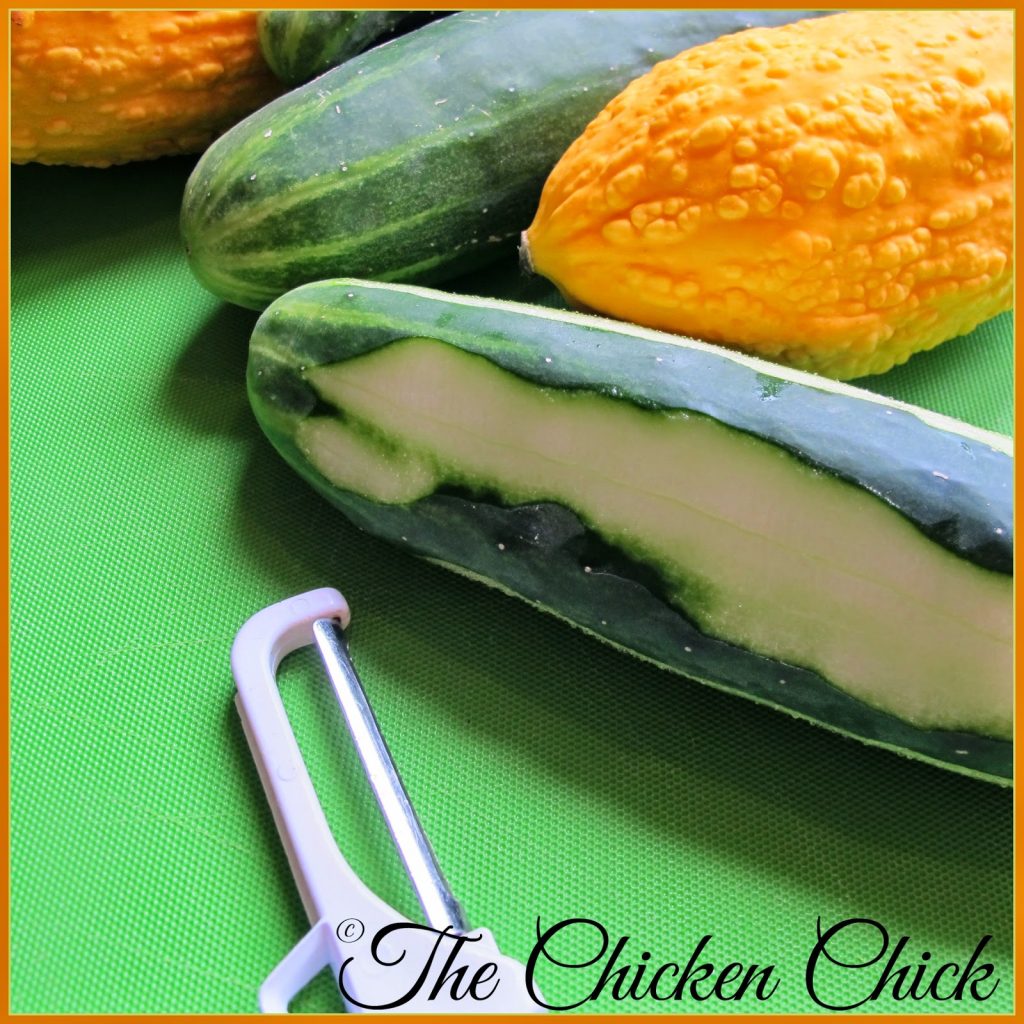 Using a skewer, poke a hole through the cucumber, widening it so that the string slides through easily.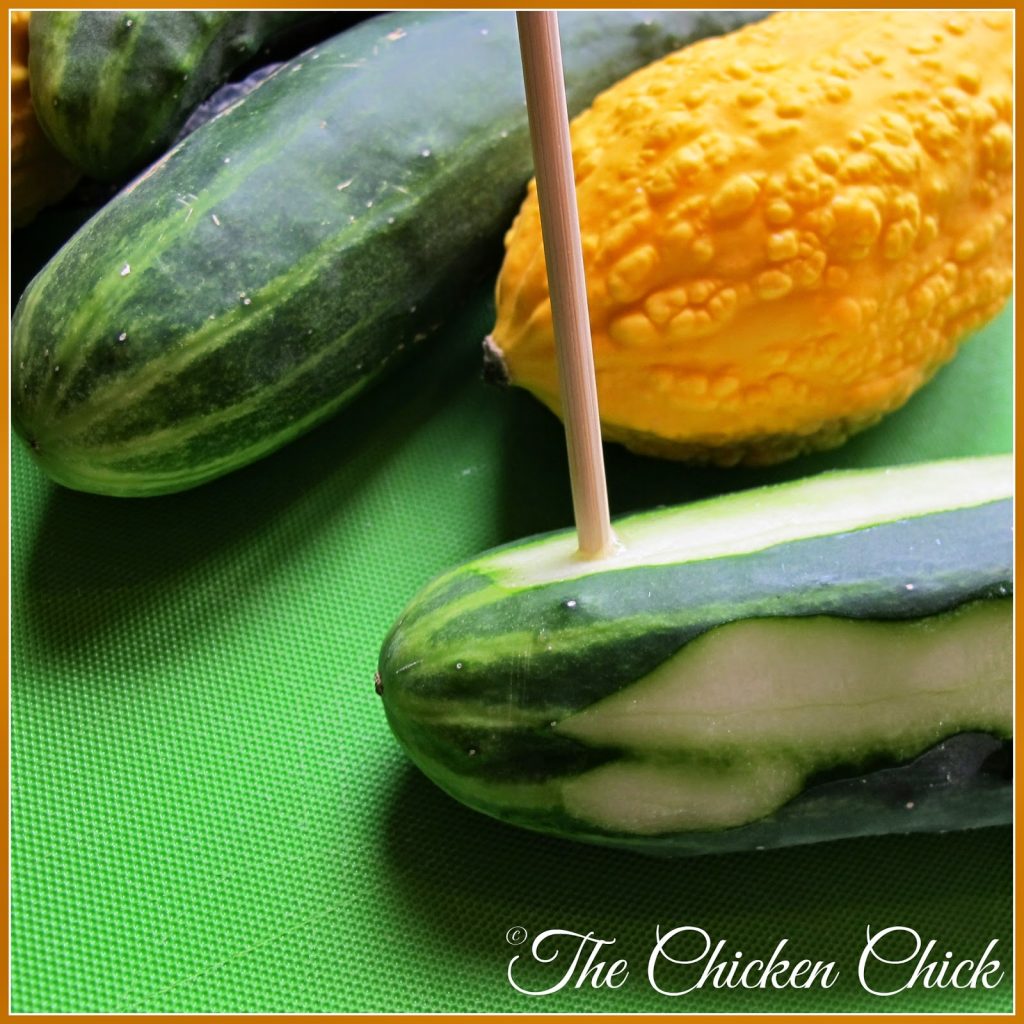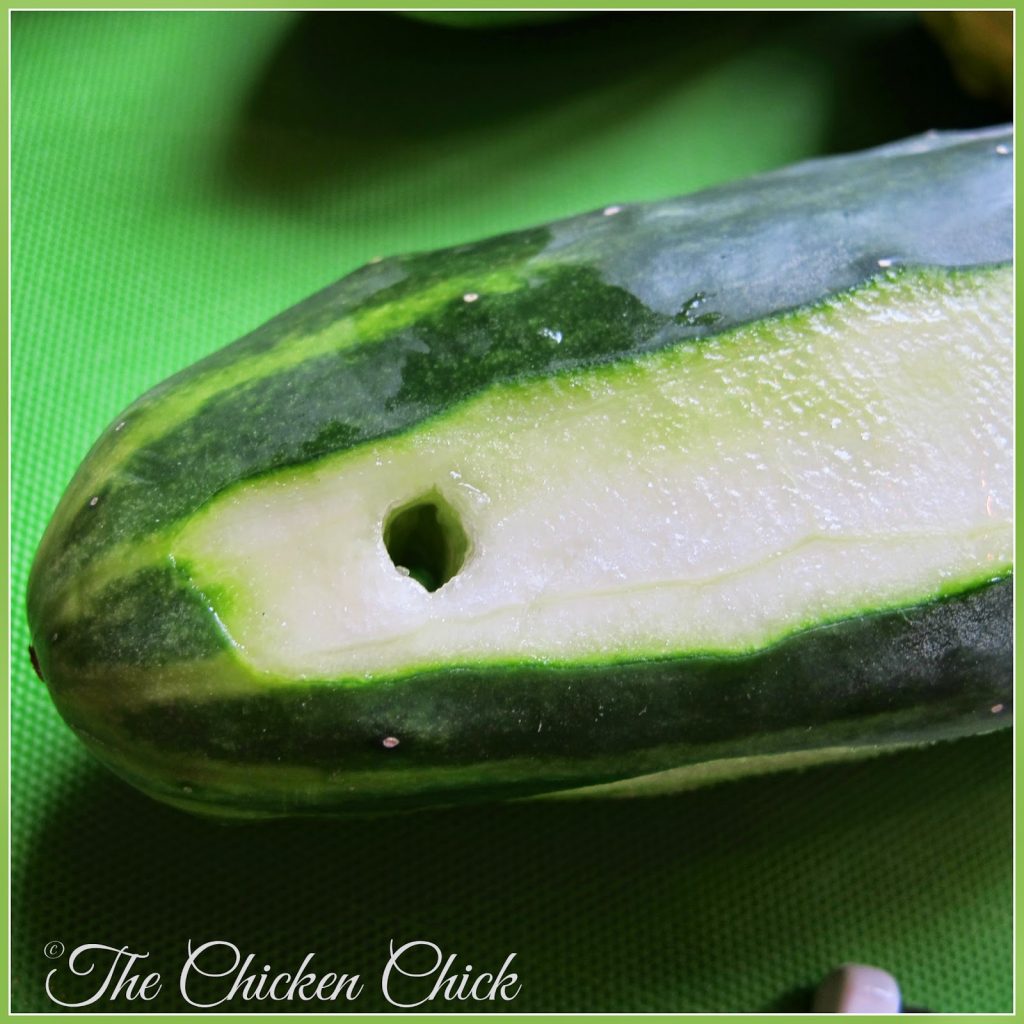 I recommend using a strong, thick string for reasons mentioned in the advisories below.
Hot out there? Freeze the veggies after stringing them!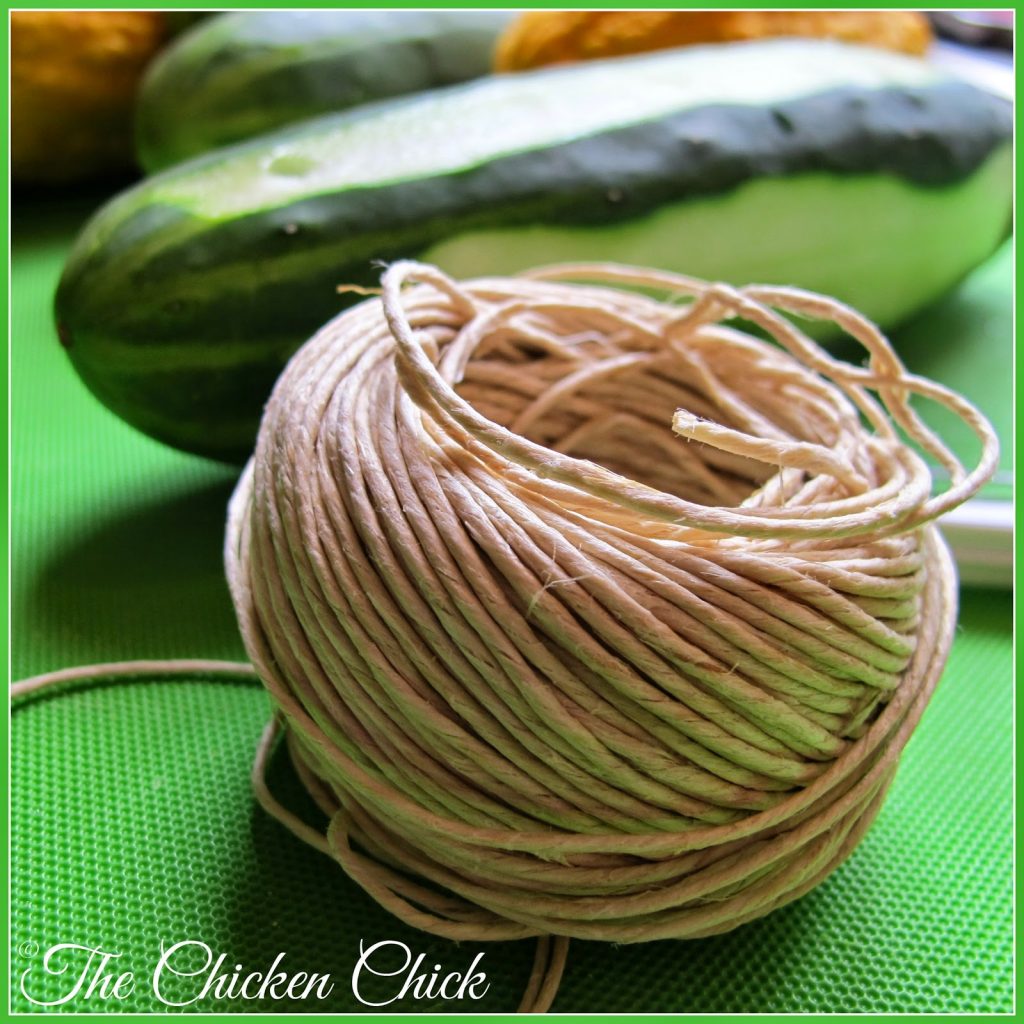 Push string through cucumber and head to the chicken yard! Secure the Cucumber Tetherball to a tree branch or other solid structure where it will not come free.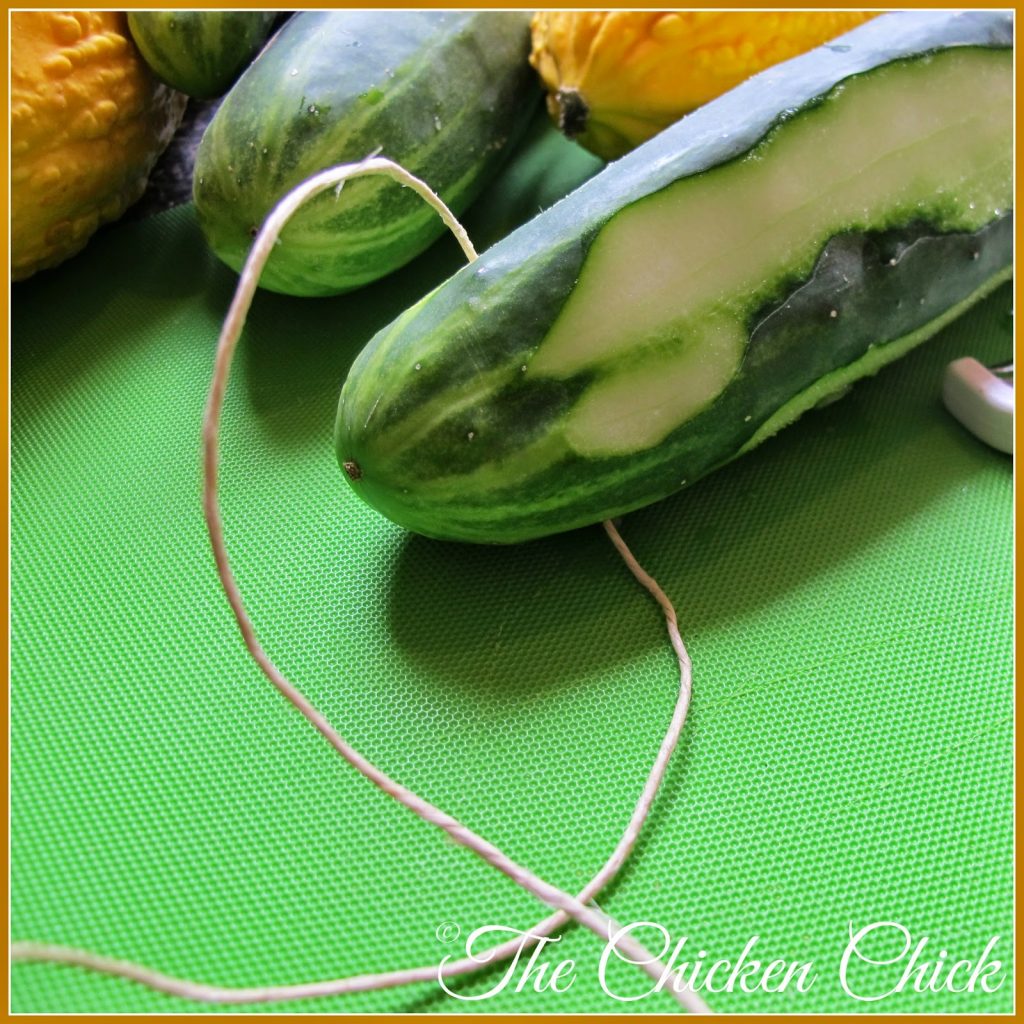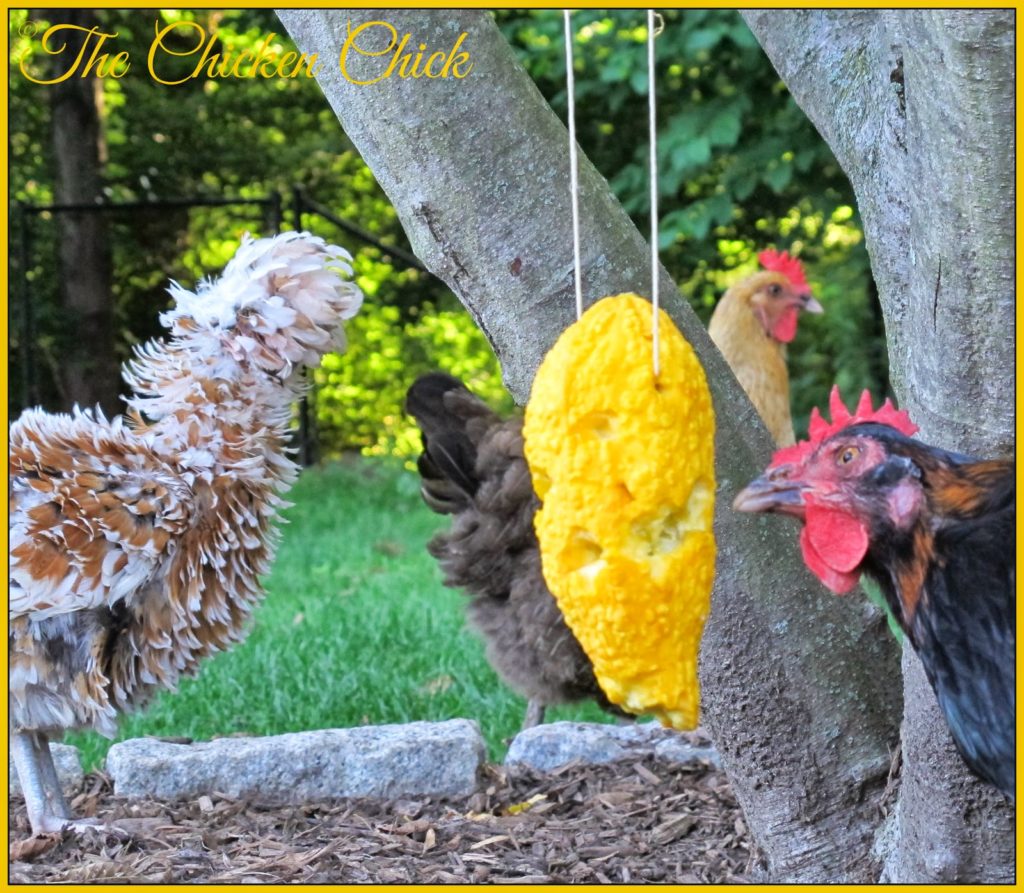 Click on any of these links for additional boredom-busting treats, activities and ideas!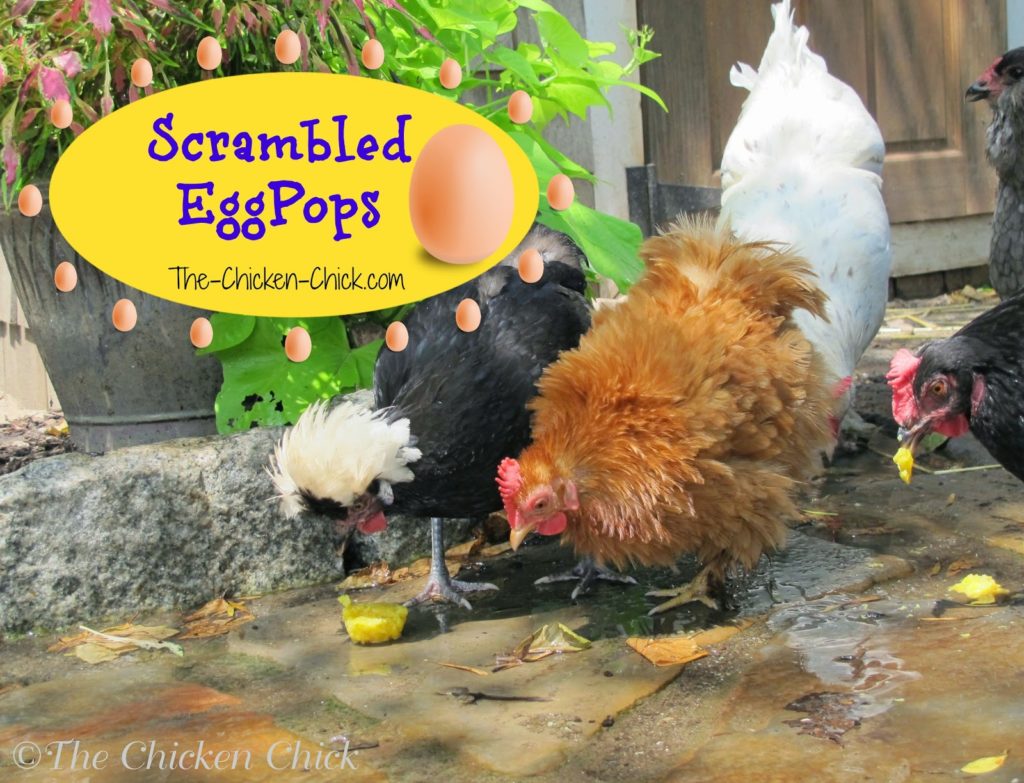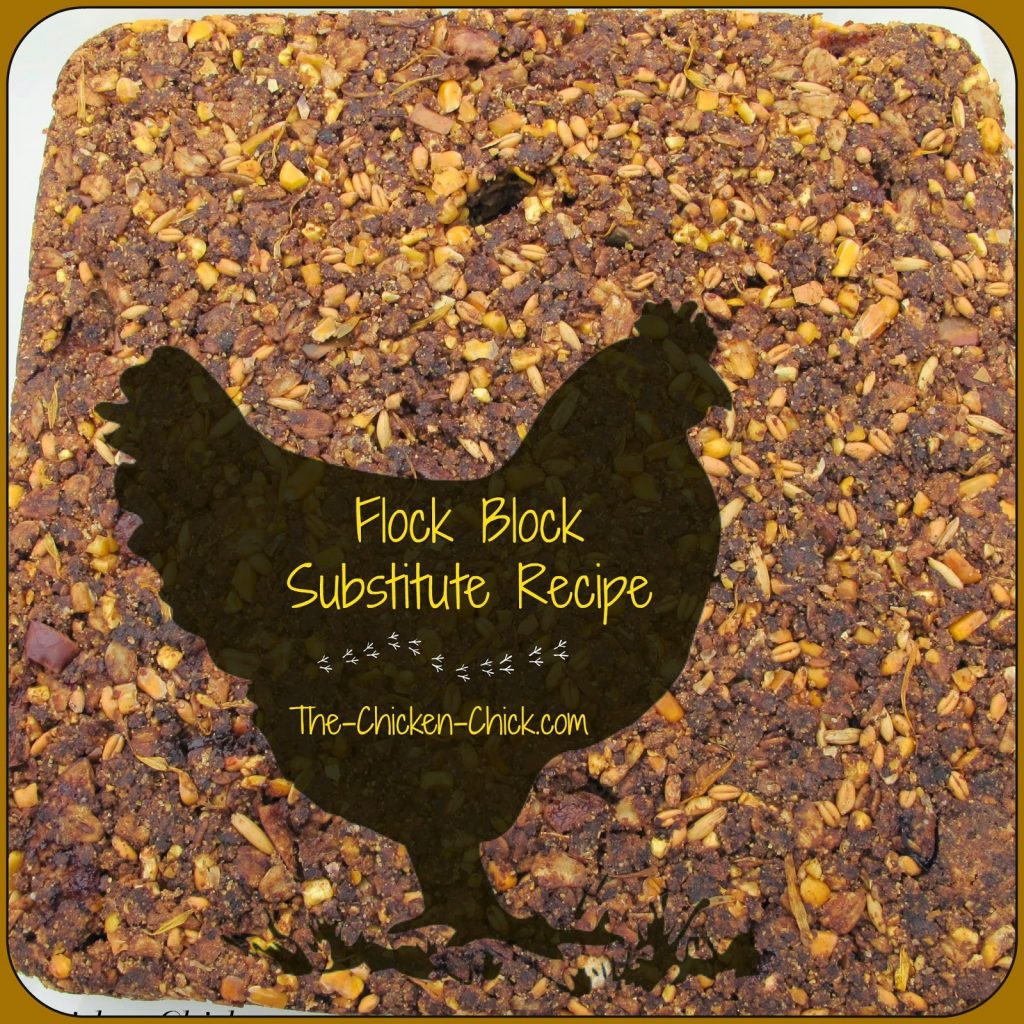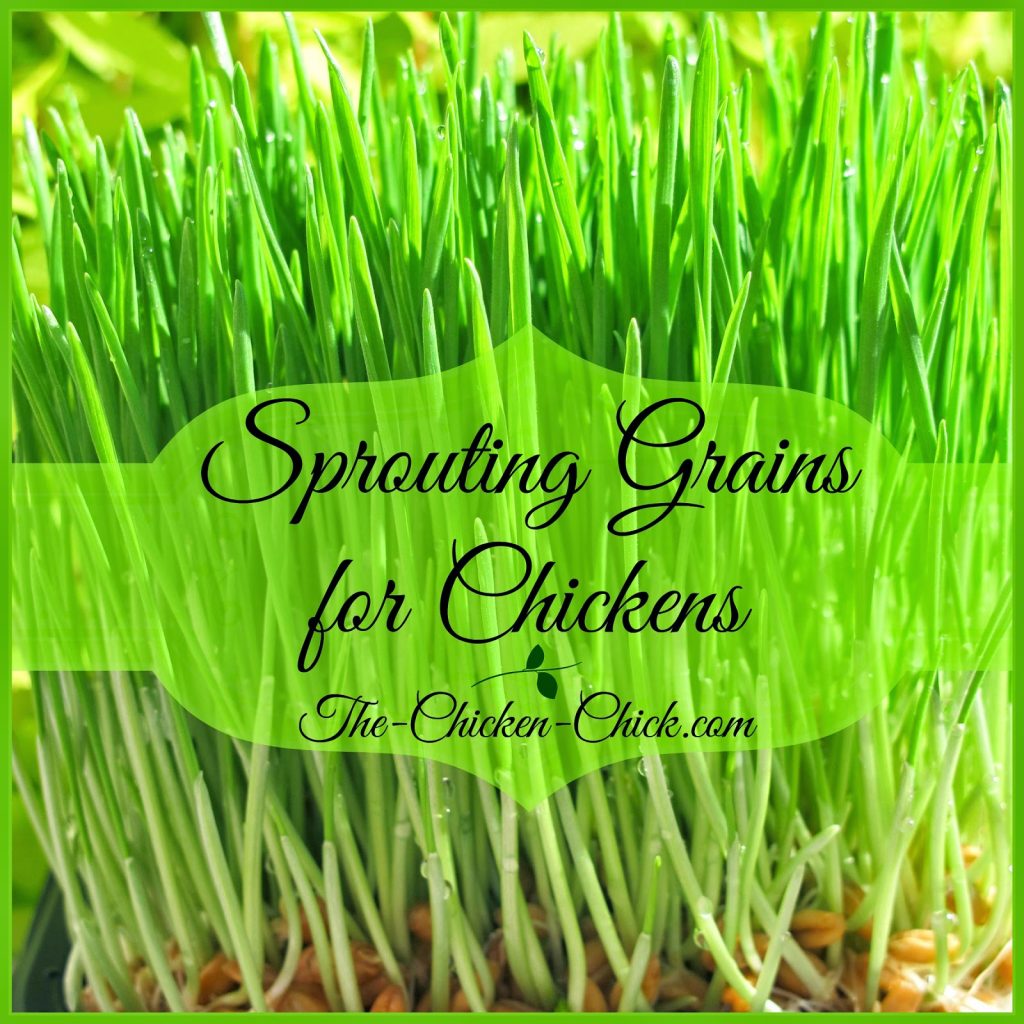 ADVISORIES:
EVERYTHING IN MODERATION
No more than 5% of a chicken's daily diet should consist of treats. When chickens eat treats, they're not eating feed, which is their primary source of nutrition even with free-range birds. Poultry nutritionists very carefully monitor the ingredients and composition of ingredients in commercially prepared feed to ensure that a chicken's daily vitamin, mineral and protein requirements are met. Supplemental foods (treats/snacks/table scraps) replace a portion of those essential dietary elements to some degree. Excessive treats, even healthy ones, can contribute to any of the following: obesity, reduced egg production, malformed eggs, habitual laying of multiple-yolked eggs, vent prolapse, a protein deficiency, feather-picking, fatty liver syndrome, increased risk of heat stroke and heart problems.
STRING DANGER
If a chicken ingests string, it can wreak havoc in their digestive tract, potentially causing death or creating an emergency situation requiring professional veterinary intervention. When offering chickens treats attached to string, always use a thick material such as this sisal string that will not easily break, secure it well so it cannot come loose from the structure it is attached to, remove it from the chicken yard as soon as they're done with the treat and closely monitor the chickens while enjoying the hanging treat- you do not want to miss a minute of it, trust me!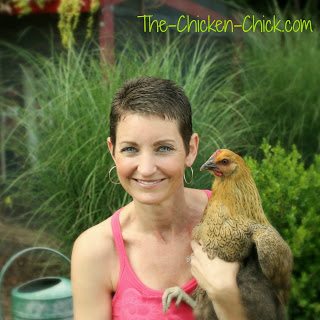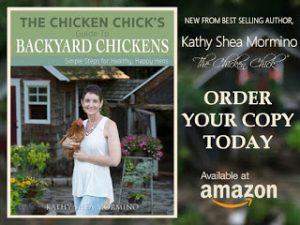 Order your copy of my bestselling book,
Available now on Amazon!