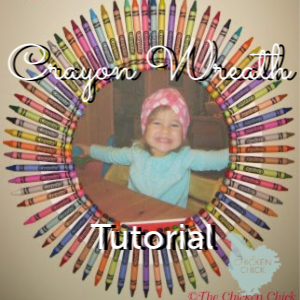 As my baby girls getting a little older, their birthday parties have moved out of the house to various destinations; the nice thing about destination parties is they are a lot less work for me, but I do miss pulling together theme parties. One of my favorite themes was the Crayola crayon party I threw for my younger daughter, the crayon eater.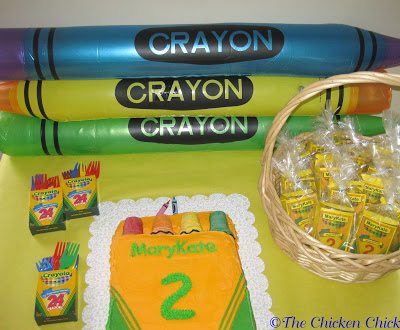 My toddler ate crayons repeatedly despite our best efforts to discourage the behavior. I realize that turning baked goods into crayon look-alikes didn't aid in that effort, but the theme was fun and she managed to outgrow the waxy habit. Today I'd like to share the DIY instructions for the Crayon wreath I made for her party. I also made several of these for her preschool teachers' Christmas gifts, which were a big hit.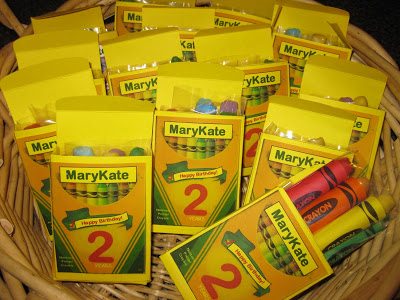 Pretzel crayons dipped in Wilton candy melts, tutorial HERE.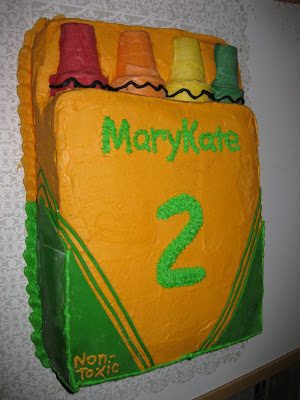 ---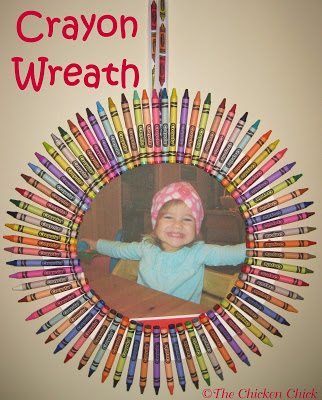 CRAYON WREATH TUTORIAL
SUPPLIES NEEDED
Crayons
Book board wreath form
hot glue gun
tape
picture of the birthday child
white acrylic paint & brush
ribbon for hanging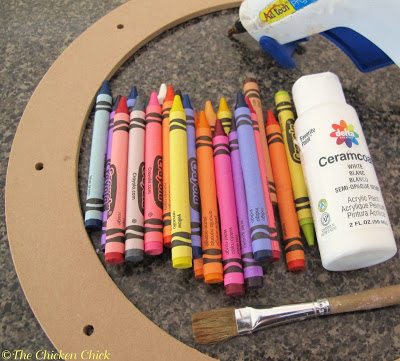 LET'S MAKE IT!
Trace wreath form on top of photo, aligning one of the holes in the wreath form at the top. (pretend there's a hole in this one!)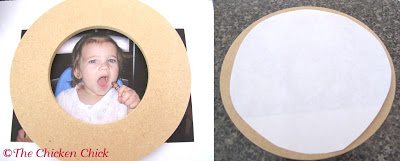 Paint front and sides of wreath form & allow to dry.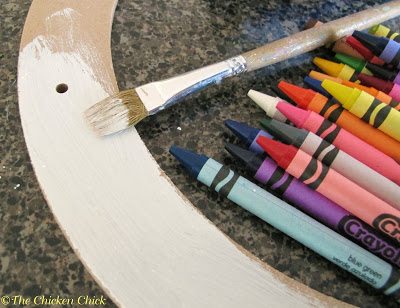 Cut out photo & tape to back of wreath form. Poke a hole in the photo paper at the top of wreath form & string ribbon through it.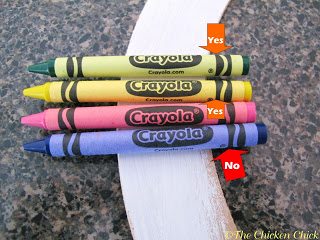 Apply a line of glue to a crayon and press onto wreath form. **The key to getting the crayons lined up uniformly is to line up the stripes on the bottom of the crayon with one another.**