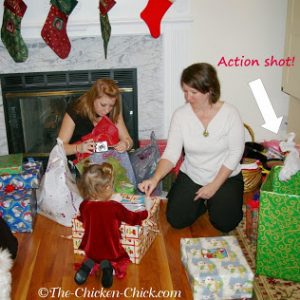 Christmas gatherings are a time to share and remember.  Personally, I would rather not be reminded of the trash bag we used as it sits, distractingly evident, in every photo. In three minutes, a stealthy recycling system can be made that you will be proud to have prominently placed among your holiday pics. Simply wrap huge, cardboard boxes in colorful paper and scatter them wherever the unwrapping occurs!  The decorative boxes aren't just for Chrismas either, use these clutter cutters for any special event.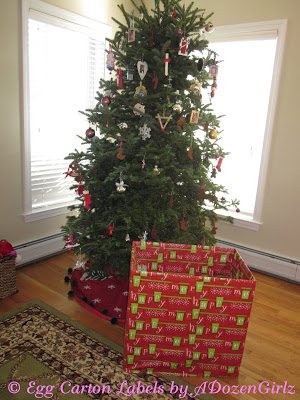 Not only does it free your family photos of unsightly garbage bags, but they serve as a handy recycling system as well: one box for paper, another for plastic.   Traveling for the holidays to a relative's house? Pack up your gifts in a giant, festive box to transport all your gifts back and forth!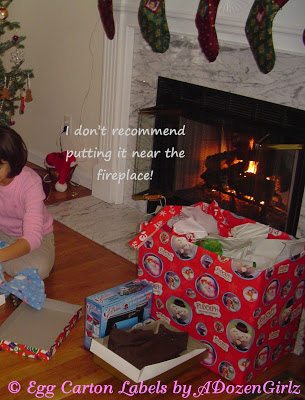 Oh, and they do triple duty as entertainment when empty. Happy Holidays everyone!