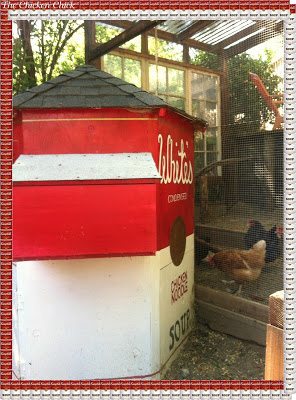 Campbell's Soup Chicken Coop, Mmm, mmm, Good!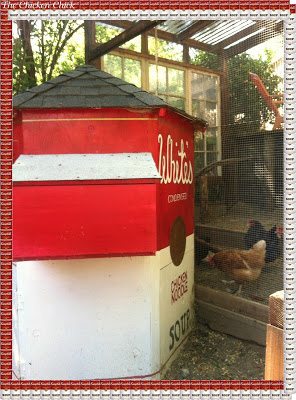 Campbell's Soup Chicken Coop, Mmm, mmm, Good!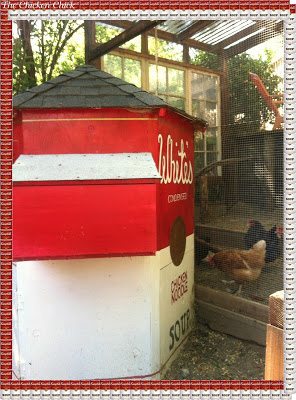 One of the lesser known symptoms of being a chicken addict is an acute fascination with chicken coops. I freely
confess to being a chicken coop looky loo and know that I am not alone in my fervent interest in the endless variety of coop styles, construction materials, designs, locations and layouts. To feed the shared curiosity with other chicken addicts, I regularly host chicken coop
photo contests on my Facebook page and frequently update my personal Virtual Tour de Coop of my own backyard chicken coop village.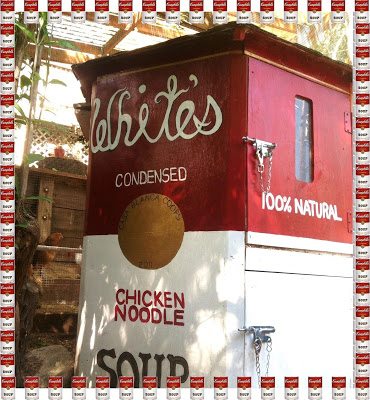 In my recent
Chicken Coop Photo Contest
, the White family of California entered
a photo of their truly inspired and unique Campbell's Soup Chicken Coop. I wanted to know more about its history and layout and Chris White graciously agreed to share her family's story.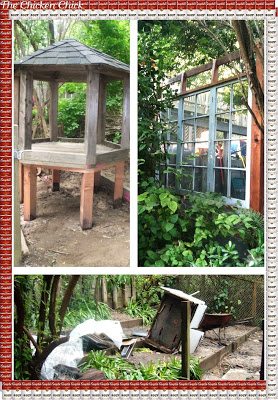 Pre-construction views
When the Whites moved into their current home, their property was too small to bring their pet goats and
they missed having non-traditional pets. After biking in the Tour De Cluck chicken coop tour in Davis, CA, and seeing how personable and friendly the chickens were, Chris was certain she wanted a flock of her own. She purchased some chicks from a local feed store and her quest for a non-traditional, fun coop design using upcycled materials began. The property is sloped with the house at the top, a middle yard with a patio overlooking the lower yard. Since the coop is the first thing you see when walking onto the property Chris and Steve wanted it
to serve as functional garden art.
After scanning the free section of an online classifieds website, Chris came upon a hexagon shaped dog pergola and was instantly inspired to create a soup can themed chicken coop. She also found some old, ten pane windows, which became  part of the chicken run.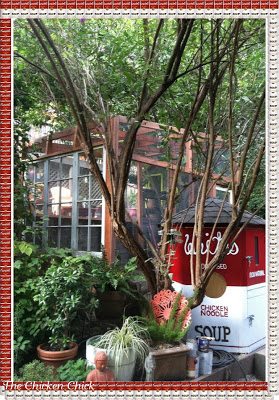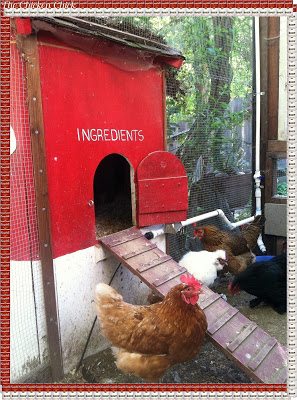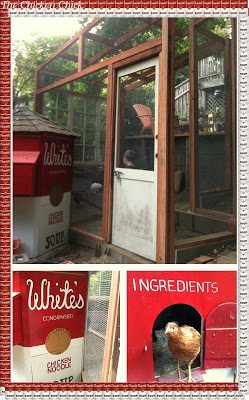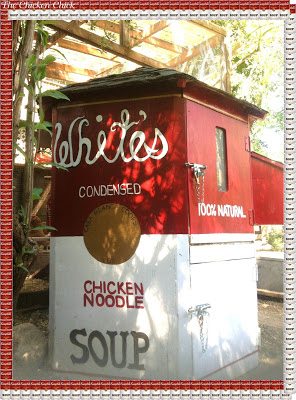 COOP SPECIFICATIONS & FEATURES
·
6' x 6' hexagon
·      coop litter is pine shavings, the run is
sand
·      foundation made of cinder blocks dug 18" into the ground as a
predator-proofing
measure
·     
hardware cloth
is buried underneath the run and surrounds the entire run
INSIDE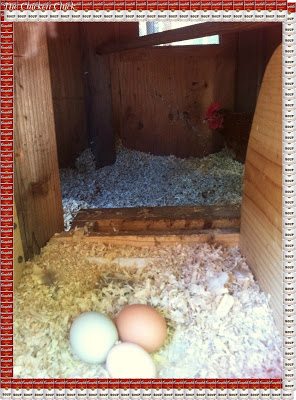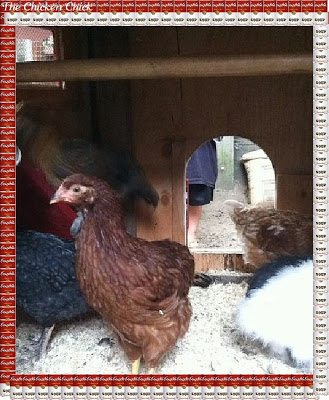 OUTSIDE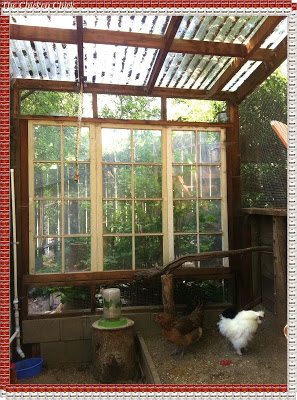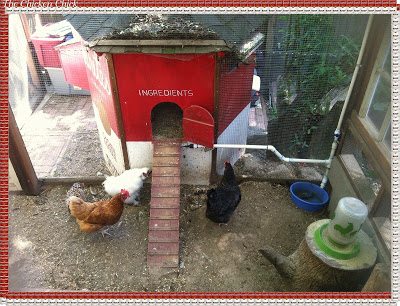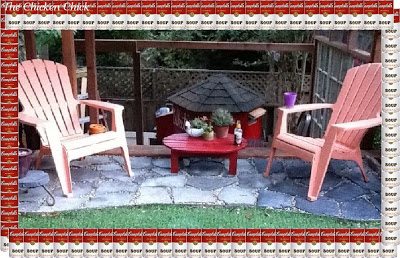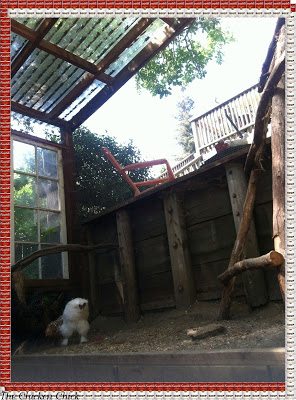 ·       Steve and Chris White, adventurous, creative and a bit silly
·       Parents to 7 year old Hayden, junior chicken-keeper extraordinaire
·       Life-long animal lovers, new chicken-keepers, house-mates with Bella, a border collie mix, an orange tabby cat who sometimes answers to "Fred: and two goldfish, Bruce & Tiger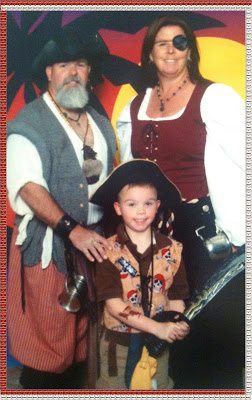 Steve, Hayden and Chris's family photo. Chris tells me this was not taken during Halloween.