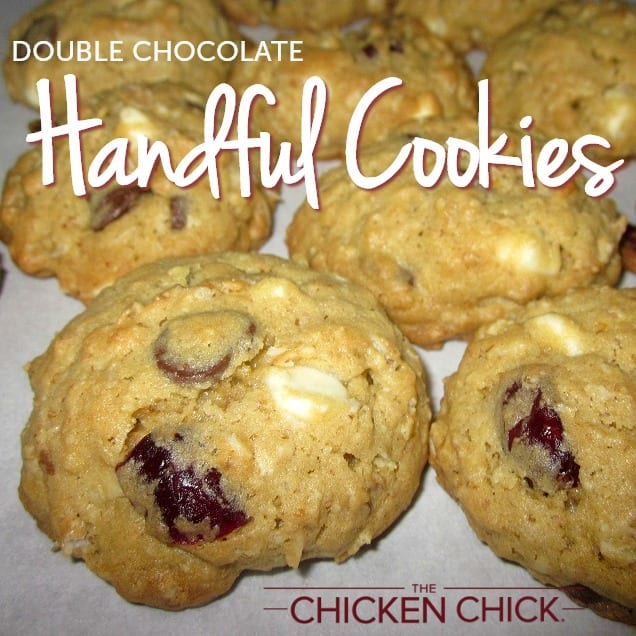 Before I became a parent, I swore I would never become a short-order cook to picky eaters- and then I had children. Order up! It's a constant challenge is to make every bite count nutritionally for my little food critics and snacks are no exception. I created this spin on oatmeal cookies to incorporate some healthy ingredients into a cookie that my kids would enjoy. They love them and so do I.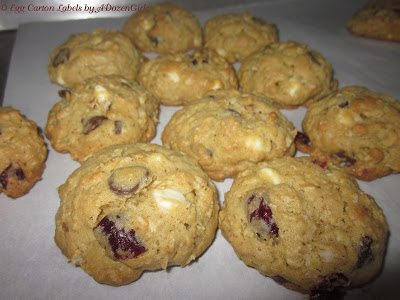 HANDFUL COOKIES RECIPE
A cookie you can feel good about
INGREDIENTS
2/3 cup (10 ½ Tbsp) room temperature butter
2/3 cup brown sugar
2 eggs, fresh from the backyard (no chickens in your backyard? get some!☺)
1 tsp real vanilla extract
1 ½ cups quick cooking oats
¾ cup all-purpose flour
¾ cup whole wheat flour
¼ cup wheat germ
½ tsp salt
1 tsp baking soda
A handful of Craisins
A handful of chopped nuts (walnuts, pecans, etc.)
A handful of chocolate chips
A handful of white chocolate chips
LET'S MAKE IT!
Preheat oven to 375 degrees.
Cream butter and sugar together until light and fluffy.Add eggs and vanilla.Add all remaining ingredients and stir until just mixed.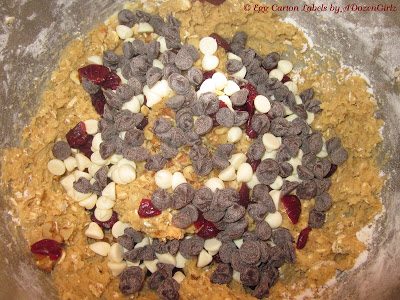 Drop by spoonful onto parchment-lined cookie sheet (makes clean-up a breeze).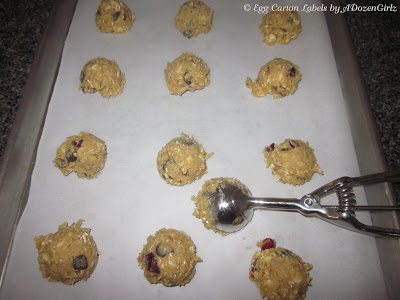 Bake 10-12 minutes or until lightly browned on top. These cookies freeze well, so I usually make a double batch and freeze half.
---