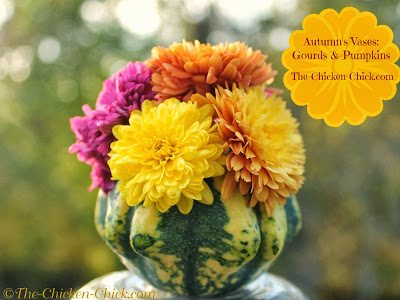 Autumn's Vases: Gourds & Pumpkins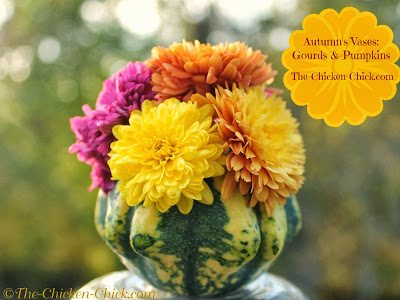 Autumn's Vases: Gourds & Pumpkins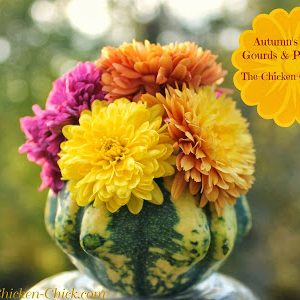 My chickens believe that my mums are for standing on and walking through, which is to be expected, but when I find the broken stems my feathered vandals have left behind, I can't bring myself to throw them away.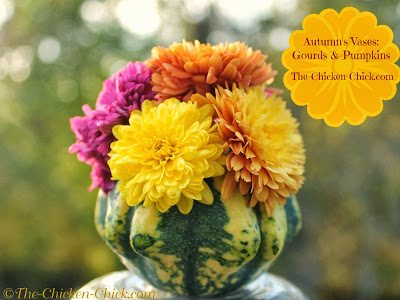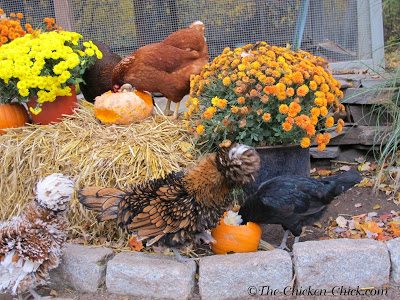 A recent trip with my daughters to a local pumpkin farm provided the inspiration for giving a second life to the broken mums.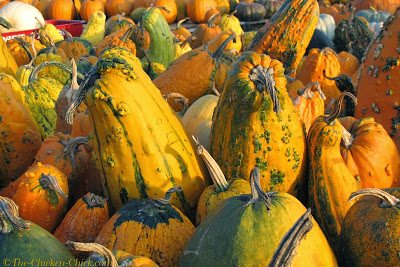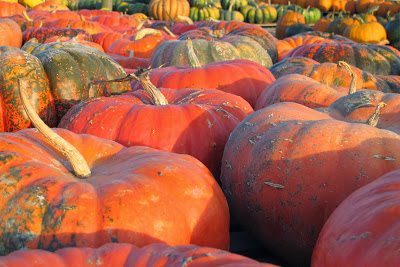 Simply cut off the top of a gourd, scoop out the center, add water & fill with flowers.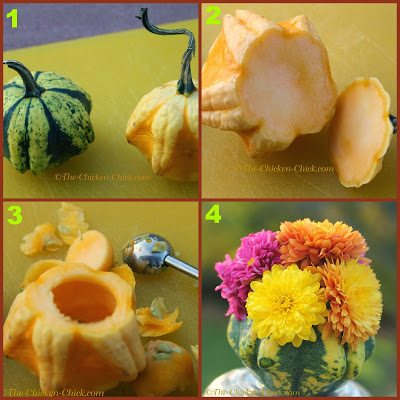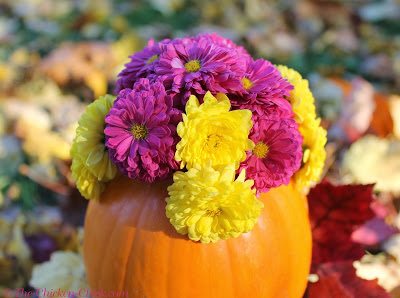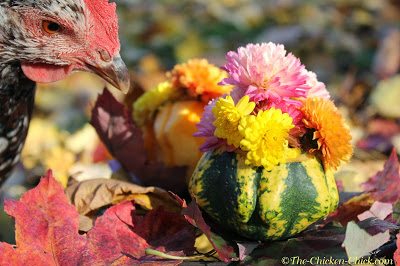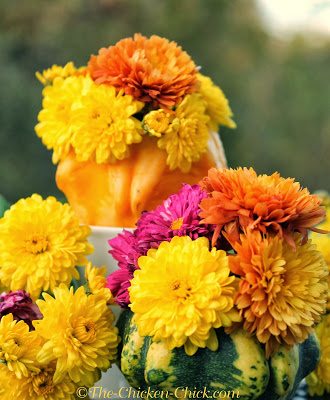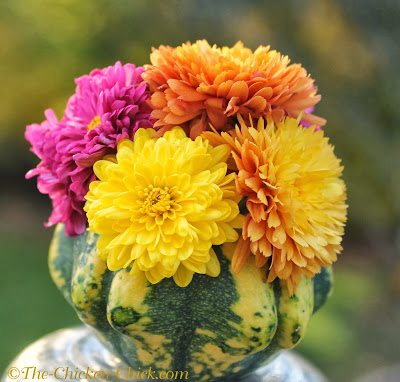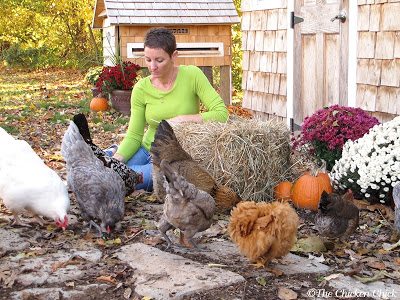 This post was shared here: Adorned from Above, Cheerios & Lattes, Crafts a la Mode, Dear Creatives,Diana Rambles, Fluster Buster, Lambert's Lately, Lavender Garden Cottage,  My Sweet Mission, Small Footprint Family, The Best Blog Recipes,The Blissful Bee, The DIY Dreamer, The Pin Junkie, The Self Sufficient Home Acre