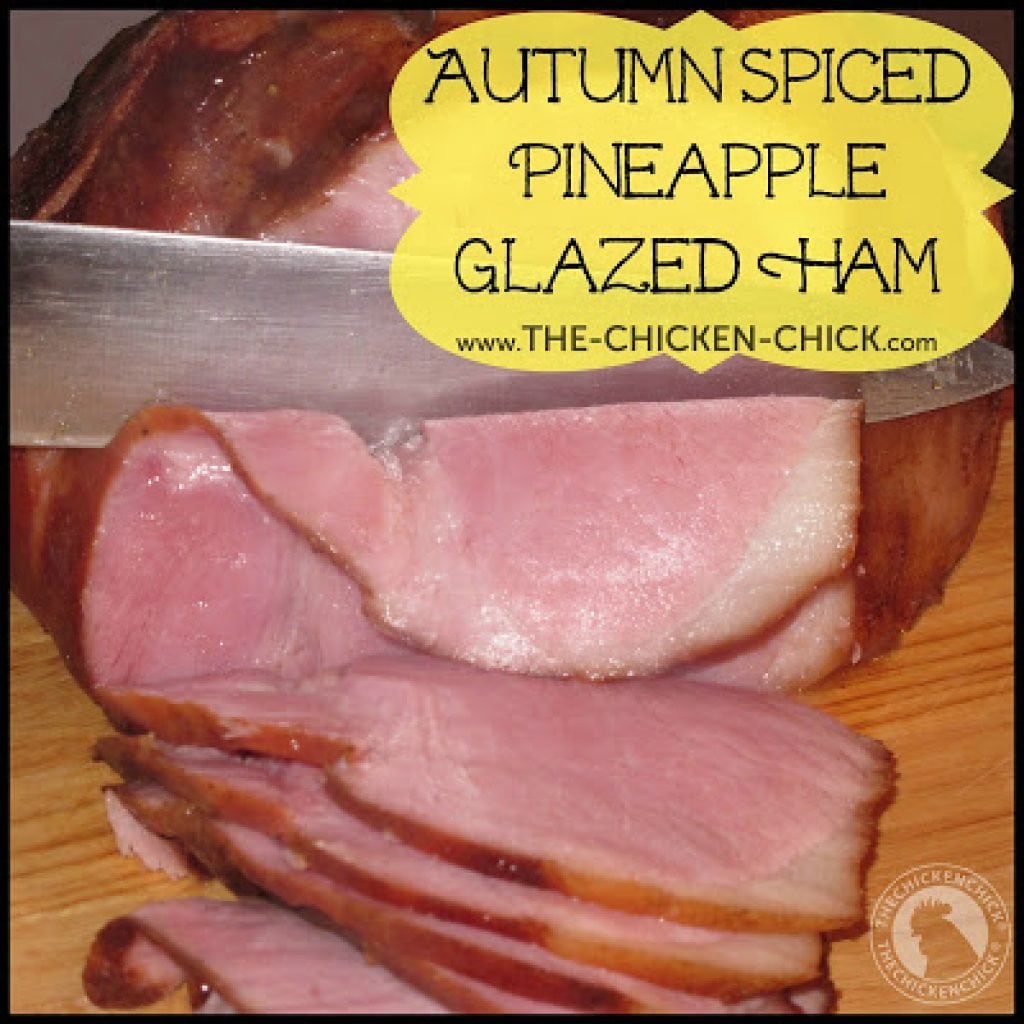 My mom's ham was one of my favorite meals growing up and in this recipe, I've taken my mother's recipe and tweaked it to add a little depth of flavor to the glaze- otherwise, it's pretty much the way I liked it growing up. Served with a side of mashed potatoes and green beans almondine and it's a dish worthy of company for the holidays or any family dinner throughout the year.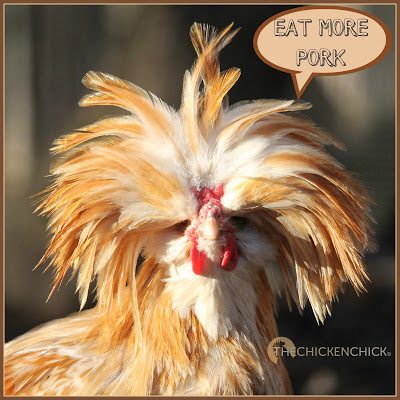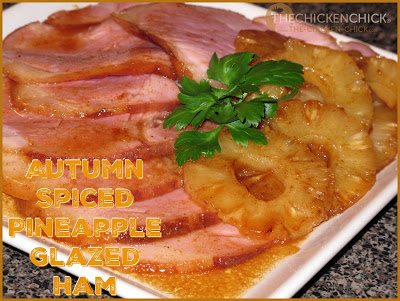 AUTUMN SPICED PINEAPPLE GLAZED HAM
INGREDIENTS
One 10 oz can unsweetened pineapple rings (drain & reserve juice)
3 tablespoons Dijon or spicy brown mustard
1 cup brown sugar, packed
¼ cup honey
¼ teaspoon each of: ground cinnamon, ground cloves & ground ginger
½ teaspoon each of freshly grated nutmeg & paprika
~10 whole cloves
1 smoked ham butt, any size (I used a 7lb ham)
LET'S MAKE IT!
MAKE GLAZE
In small saucepan over medium heat, add pineapple juice & mustard, brown sugar, honey and spices. Stir over medium heat until slightly thickened.
ASSEMBLE HAM
Line deep baking dish with parchment paper (or not if you like scrubbing dishes). Place ham, flat side down in baking dish. Arrange pineapple rings on top of ham using cloves to secure pineapple to ham. Drizzle a few spoonfuls of glaze on top of ham.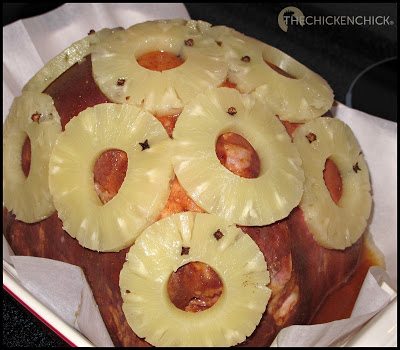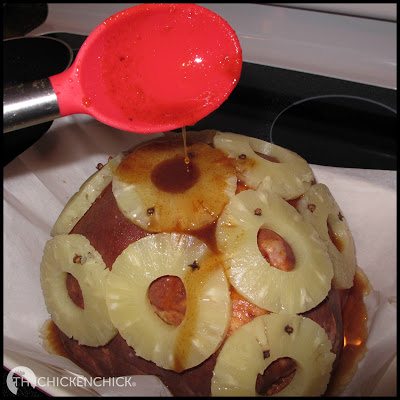 BAKE
Preheat oven to 325°F. Drizzle a few spoonfuls of glaze on top of ham.
Bake according to package directions (my 7 lb smoked ham cooked 15 minutes per pound)
Baste ham with remaining glaze every 20-30 minutes during cooking.
Remove ham from oven and pineapple from ham, discarding whole cloves.
Slice ham, drizzle glaze on top. Serve remaining glaze on the side.