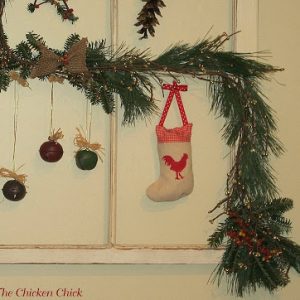 I enjoy both a creative project and scoring a great deal equally, so when I spotted these six, beautiful windows on the side of the road, free for the taking, I felt like a kid in a candy store. They sat in my basement for months until recently when we began decorating our house for Christmas when I was inspired to put one of them to use decorating the house (instead of the chicken coops for a change!).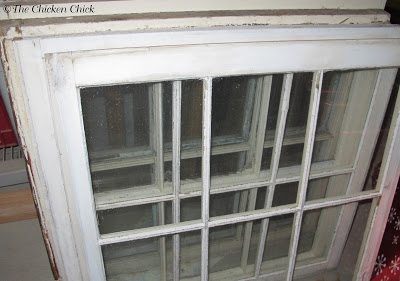 The glass was removed from the panes and the frame, sanded. The evergreens, bittersweet and pine cones were leftover from decorating my coops and wreath-making.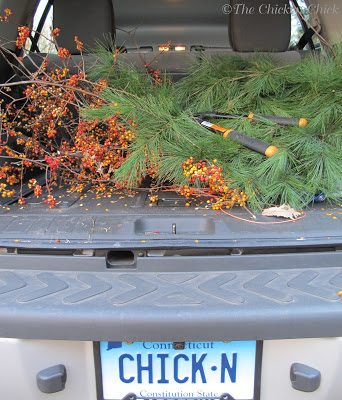 The remaining elements were created from leftover materials from other projects and decorations from Christmases past. I was inspired by a Pinterest pin to make these stenciled blocks, which were wrapped with chicken wire when dry.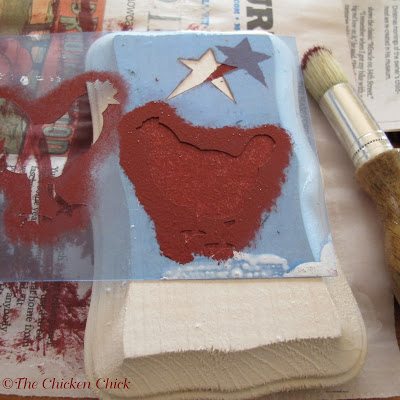 Pinecones, a little Modge Podge, gold glitter & leftover gift wrapping ribbon filled this window pane.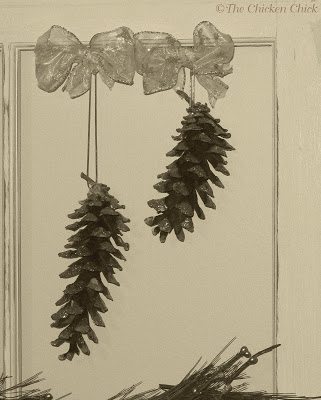 I received some amazing, handcrafted soaps from Rural Revolution this summer, which were packaged so beautifully that I couldn't bring myself to part with the little, drawstring sacks. Hooray for being a pack rat!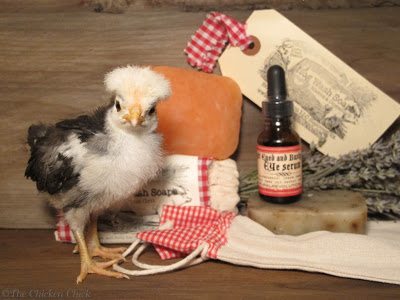 Utilizing every ounce of skill I could muster from my 7th grade home economics class, I fashioned these stockings from the soap sacks and stenciled them.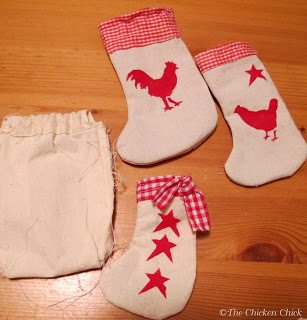 I'll put the other two stockings in the chicken coops.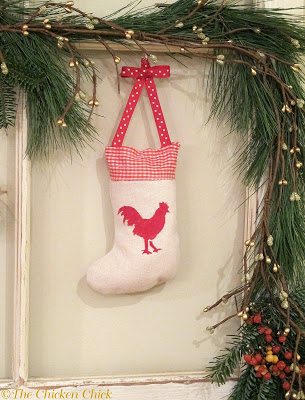 I made this star using the same techniques and materials as I did in making my square wreath earlier this month.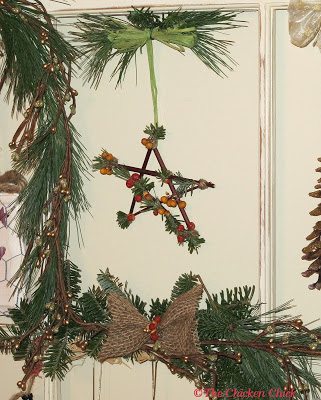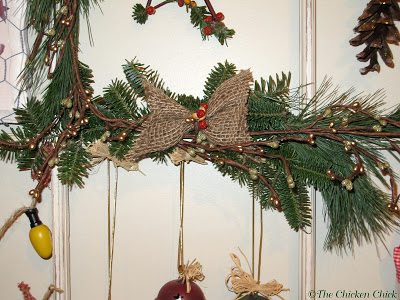 Wooden Christmas lights garland and bells are decor of Christmases past.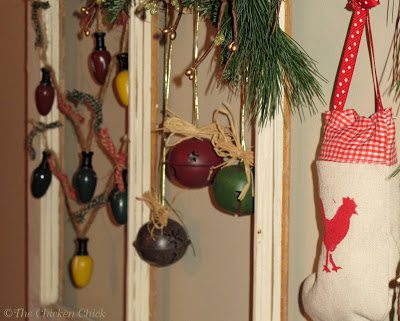 This project took a lot more time than I imagined it would, but I live for this stuff, so I didn't mind. ☺