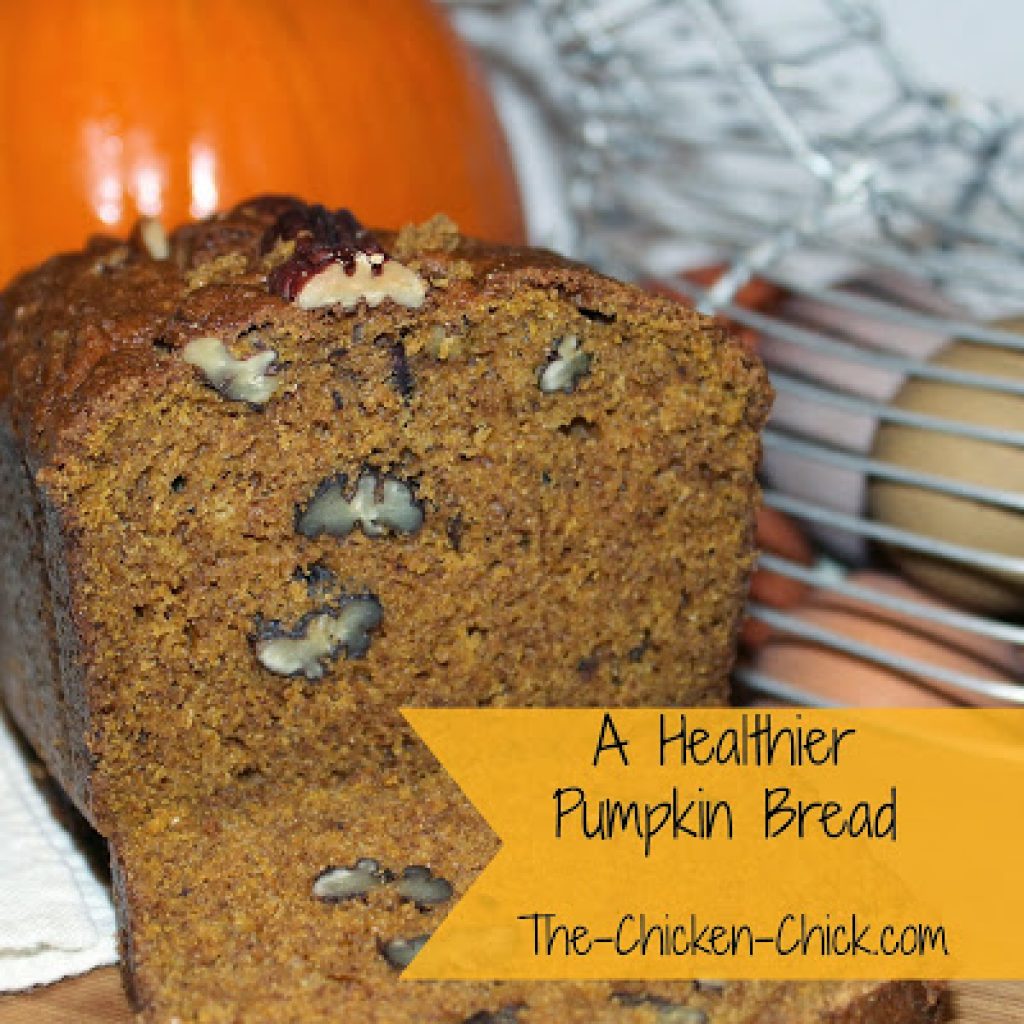 My eight year old daughter helped me make a double batch of this pumpkin bread for her third grade Thanksgiving feast tomorrow. What she doesn't know is that I wrote this recipe for her when she was a toddler in an attempt to sneak some veggies and fiber into her diet and it's still working. <evil laugh> This recipe is super moist and flavorful and can be made with or without nuts that look like a Batman insignia when sliced.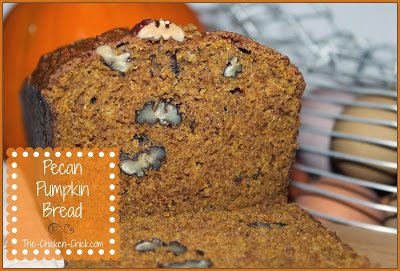 A HEALTHIER PUMPKIN BREAD
INGREDIENTS
Yield: One loaf
6 tablespoons of butter OR coconut oil
1 cup sugar
1/3 cup brown sugar
2 large eggs
1 cup pumpkin puree

DRY Ingredients (mix together in a separate bowl)
¾ cup whole wheat flour
¾ cup all purpose flour
1/3 cup wheat germ
½ teaspoon grated nutmeg
1 ½ teaspoons cinnamon
1 teaspoon salt
1 teaspoon ground ginger
¼ teaspoon ground cloves
1 teaspoon baking soda
1/4 teaspoon baking powder

WET Ingredients
1/3 cup buttermilk OR any other milk
1 teaspoon vanilla extract

Optional Ingredients
½ cup walnuts OR pecans
5-6 finely chopped prunes
LET'S MAKE IT!
Preheat oven to 350°F and grease a loaf pan. Cream butter with sugars. Add
eggs and pumpkin. Add dry ingredients in 3 parts, alternating with wet ingredients.Stir in nuts and/or prunes. Pour into prepared pan.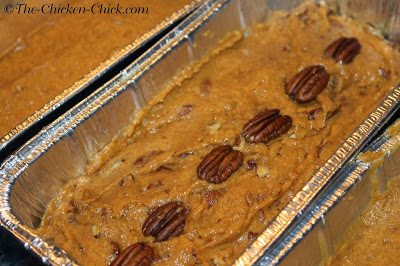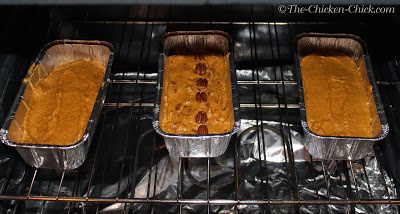 Bake for one hour or until toothpick comes out of center cleanly. Cool completely before removing from pan.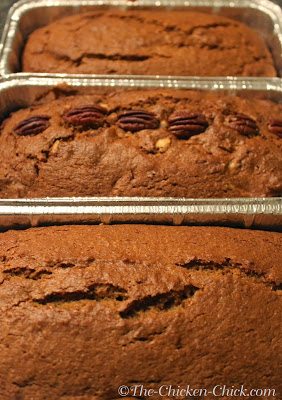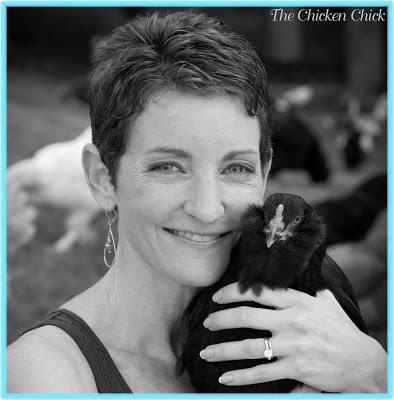 ---