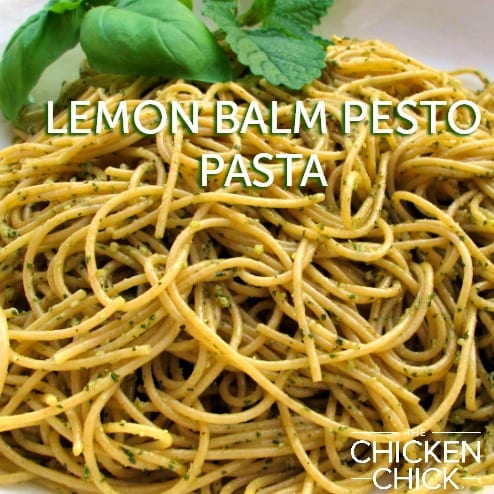 Lemon Balm Pesto Pasta Recipe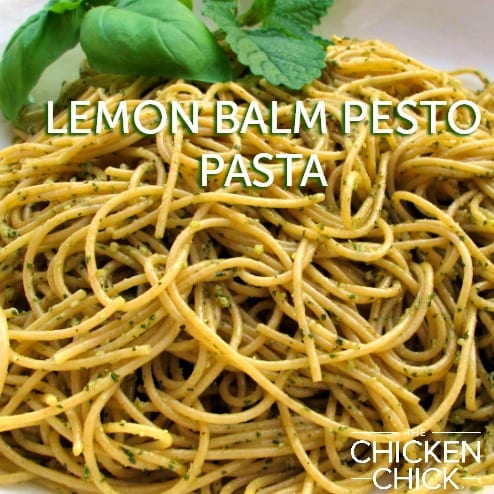 Lemon Balm Pesto Pasta Recipe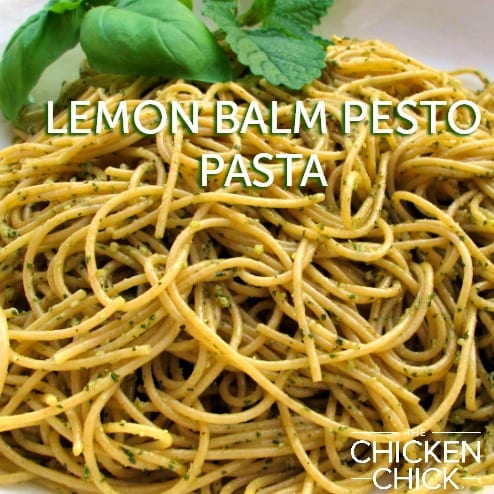 One of my favorite things about summertime is cooking with herbs freshly cut from my garden. I like to select an herb and then build the meal around it and when it's hot out, the less cooking involved, the better. My bumper crop of lemon balm was the inspiration for this subtle twist on traditional basil pesto.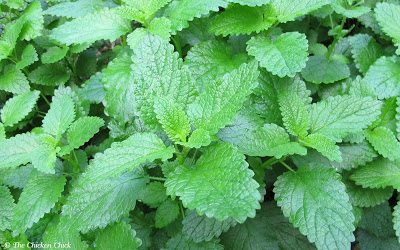 Lemon balm has a subtle, lemony flavor that beautifully lends itself to many culinary uses including: teas, cocktails, breads, soups, chicken, fish, desserts and pestos.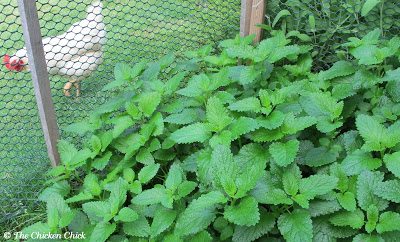 ---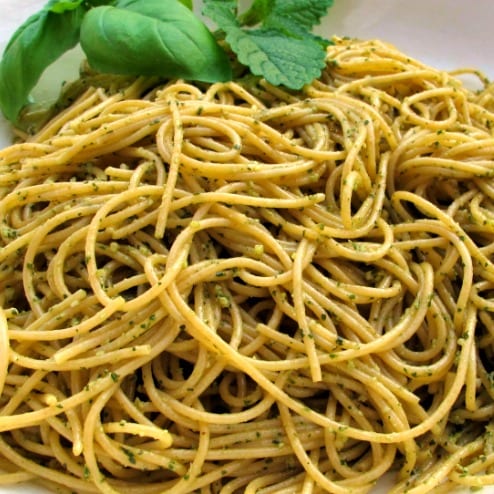 LEMON BALM PESTO PASTA
INGREDIENTS
1 1/2 cups lemon balm and basil leaves
2 cloves garlic, peeled
1/2 cup walnuts or pine nuts
1 teaspoon kosher salt
cracked black pepper
1/4 cup freshly grated Pecorino Romano or Parmesan cheese
1/4 cup extra virgin olive oil
1 pound of pasta, cooked
fresh lemon, cut in wedges (optional)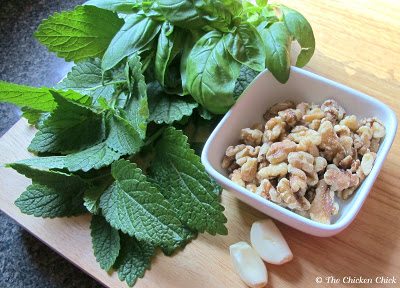 LET'S MAKE IT!
In an ungreased, cast iron skillet over medium heat, toast walnuts until lightly golden. Cool.
In a food processor, finely mince garlic. Add: lemon balm, basil, cheese, cooled nuts salt and pepper. With food processor running, slowly drizzle in the olive oil until the mixture is well blended. Taste and adjust seasonings if necessary. Serve with fresh lemon wedge for squeezing if desired.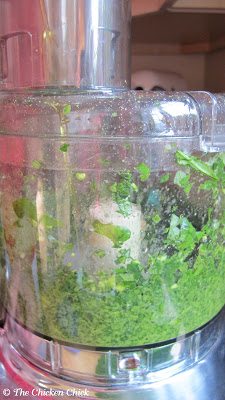 Add several tablespoons of the pesto to hot pasta and toss with tongs to combine thoroughly. Top with more grated cheese and serve.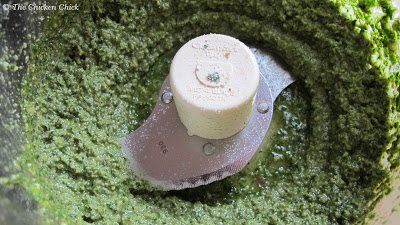 Makes a great cold pasta salad for lunches and picnics.
Cover and refrigerate remaining pesto or freeze in ice cube trays for portion-sized cubes.
---