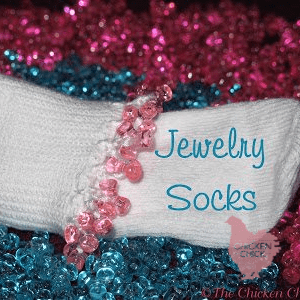 The first time I saw beaded bobby socks, my 5 year old niece at the time was wearing them and I was completely enamored of them. I was determined to figure out how to make them- one small problem though- I do not crochet. I do not know the first thing about it, so I had to study the socks until I was satisfied that I could wing it.

That was more than 15 years ago and I have made countless pairs of "Jewelry Socks" since then. Both of my daughters, now 7 and 5, have worn them almost exclusively since infancy. I believe that every little girl should have a pair. In fact, all of my friends' daughters and every little girl in my family has owned at least one pair of Jewelry Socks.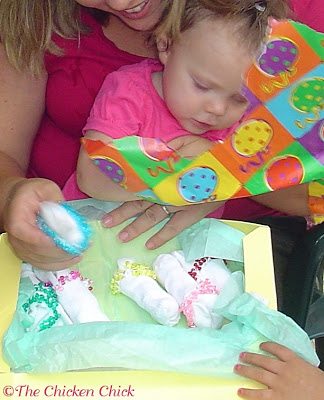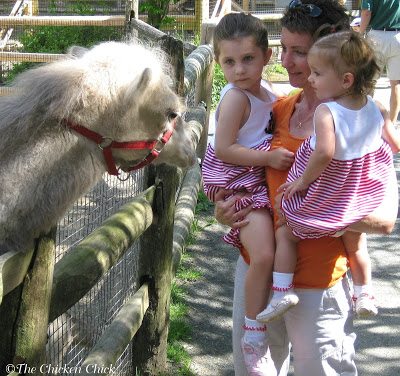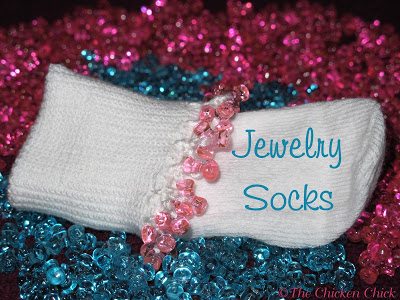 JEWELRY SOCK TUTORIAL
SUPPLIES NEEDED
Cotton bobby socks
Cotton crochet thread
Size 5 or 6 crochet hook
plastic tri-beads
LET'S MAKE IT!
My apologies to the crochet-literate for the pedestrian instructions that follow. (Try to keep the laughter down to a dull roar if you please. ☺)
Hook thread through sock and knot, leaving tail end.
Hook into sock though original hole and pull loop through sock.
Chain three loops.
Pick up bead with hook and pull loop through bead.
Hook through second loop in chain.
Pull thread through second loop AND bead.
Hold bead and chain 3 loops.
Repeat steps 2-7 all the way around the sock cuff.
9. Hook last chain into first hole, pull loop through.
10. Cut loop & tie tail ends together, trimming excess.