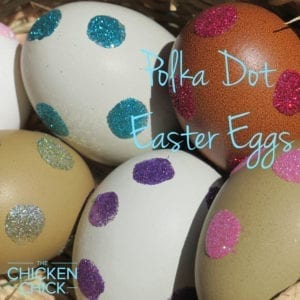 Each year I like to try a new way of decorating Easter eggs and when I became a chicken keeper, the volume really got turned up on the craft-o-meter. My hens' eggs need no adornments to be spectacular, but the crafter in me insists upon embellishing them on occasion. With Easter right around the corner, I couldn't resist adding a little bling to my home-grown eggs this year.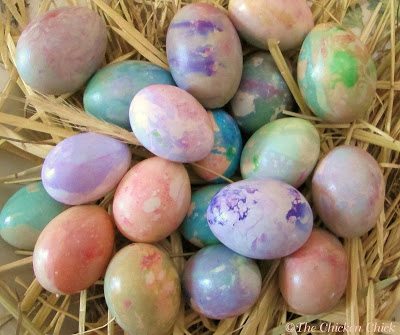 Last Easter, I made these marbleized, "Salad Dressing Easter Eggs," using blown eggs and common salad dressing ingredients. My tutorial can be found here and while I thought those were simple and fun last year, this year's technique was even easier!

This year's Easter eggs were made using contributions from my hens, some glitter and adhesive dots. I used blown eggs, which I prefer over hard cooked eggs because I can then enjoy them for years to come. This was a great project to do with my daughters because there aren't many steps and there's glitter involved. What more could you ask from a craft project?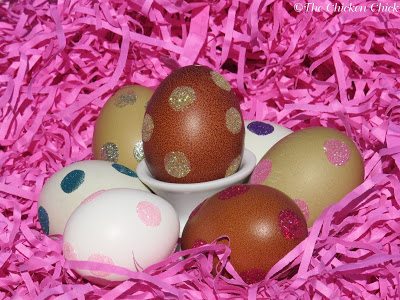 POLKA DOT EASTER EGGS TUTORIAL
SUPPLIES NEEDED
Eggs (hard-cooked or blown. Find my egg blowing tutorial here.)
Glitter Clear adhesive dots (I used Zots from Michael's Crafts)
paper plates
dry paint brush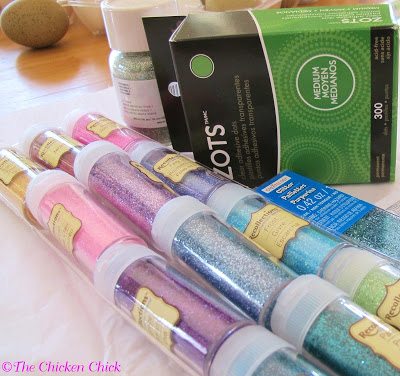 LET'S MAKE IT!
Apply one dot at a time to the egg.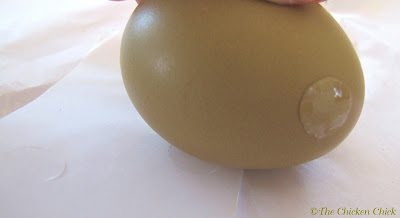 Pour glitter onto plate. Press adhesive dots firmly into the glitter.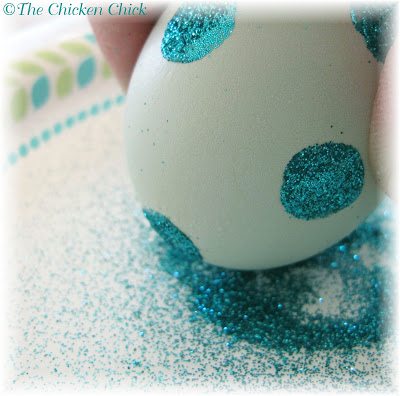 Brush off excess glitter.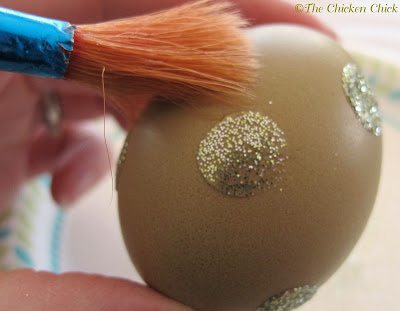 That's it! Simple and fun!