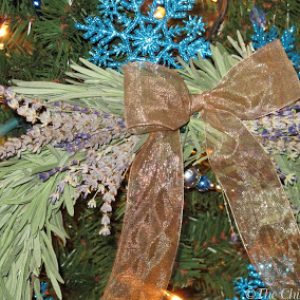 Since the first wreath I made this winter ended up on the chicken coop door, I still needed one for the front door of our house. As luck would have it, I neglected to cut back the lavender this fall and it's still growing in front of the house, so I figured I'd kill two birds with one stone and cut back my lavender to make a wreath.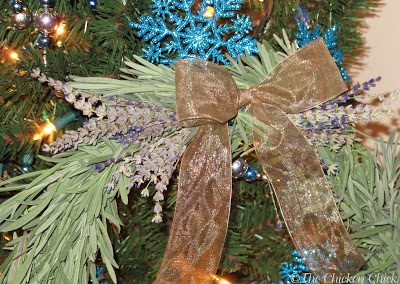 DIY LAVENDER WREATH
SUPPLIES NEEDED
lavender leaf stalks
lavender flowers
ribbon
floral wire
sharp shears
a wreath form (optional)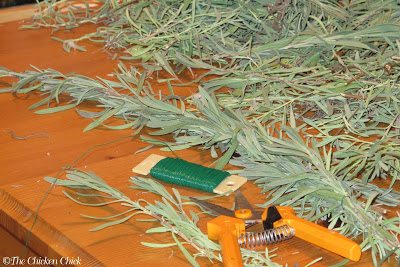 LET'S MAKE IT!
I debated using a wreath form, but since some of the lavender stalks were so woody, I felt they were sturdy enough to hold the wreath's shape. The next time I make a wreath of this size, I will use a form because it was a little heavy. I made some smaller wreaths for gifts, which needed no form.
Bind together 2-4 stalks of lavender leaves with floral wire into a bunch. Cut excess stalks below the wire. Make a second bunch. Join the stalks together by overlapping one bunch on top of the other and securing it with wire. Make a long rope the diameter of the wreath desired with this technique.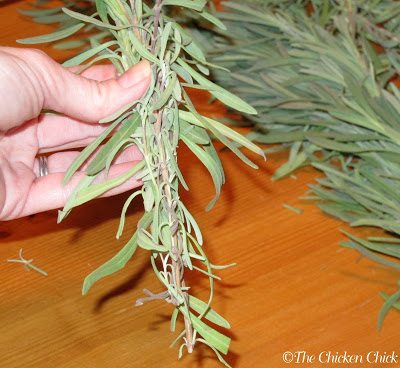 To make the rope into a circle shape, wire the last bunch underneath the first bunch.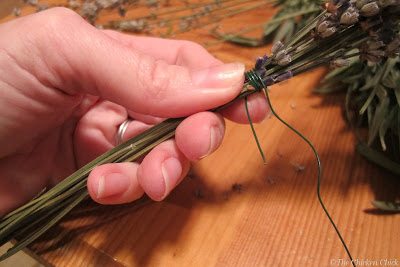 To make the flower accent for underneath the bow, tie bunches of lavender flowers together with the bottoms of the stalks meeting in the middle. I used lavender I had harvested this summer as well as French lavender that I had purchased for a different project.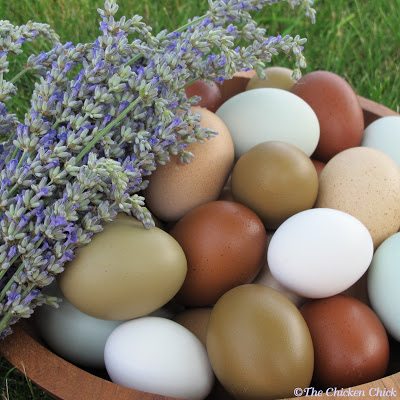 Wire flowers to the wreath. Tie ribbon in a bow and attach it to the top of the lavender flowers.