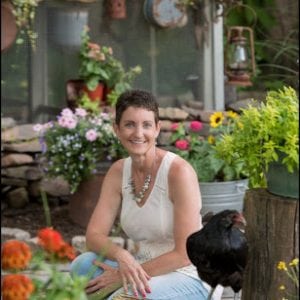 I have been landscaping my chicken yard for years. My credentials, you ask? I am a fifth generation brown thumb gardener and homicidal horticulturist. If I can landscape my chicken yard absent any knowledge of proper landscaping or gardening practices- anyone can and I share my best tips with you for outwitting chickens and enjoy a beautiful chicken yard in this article.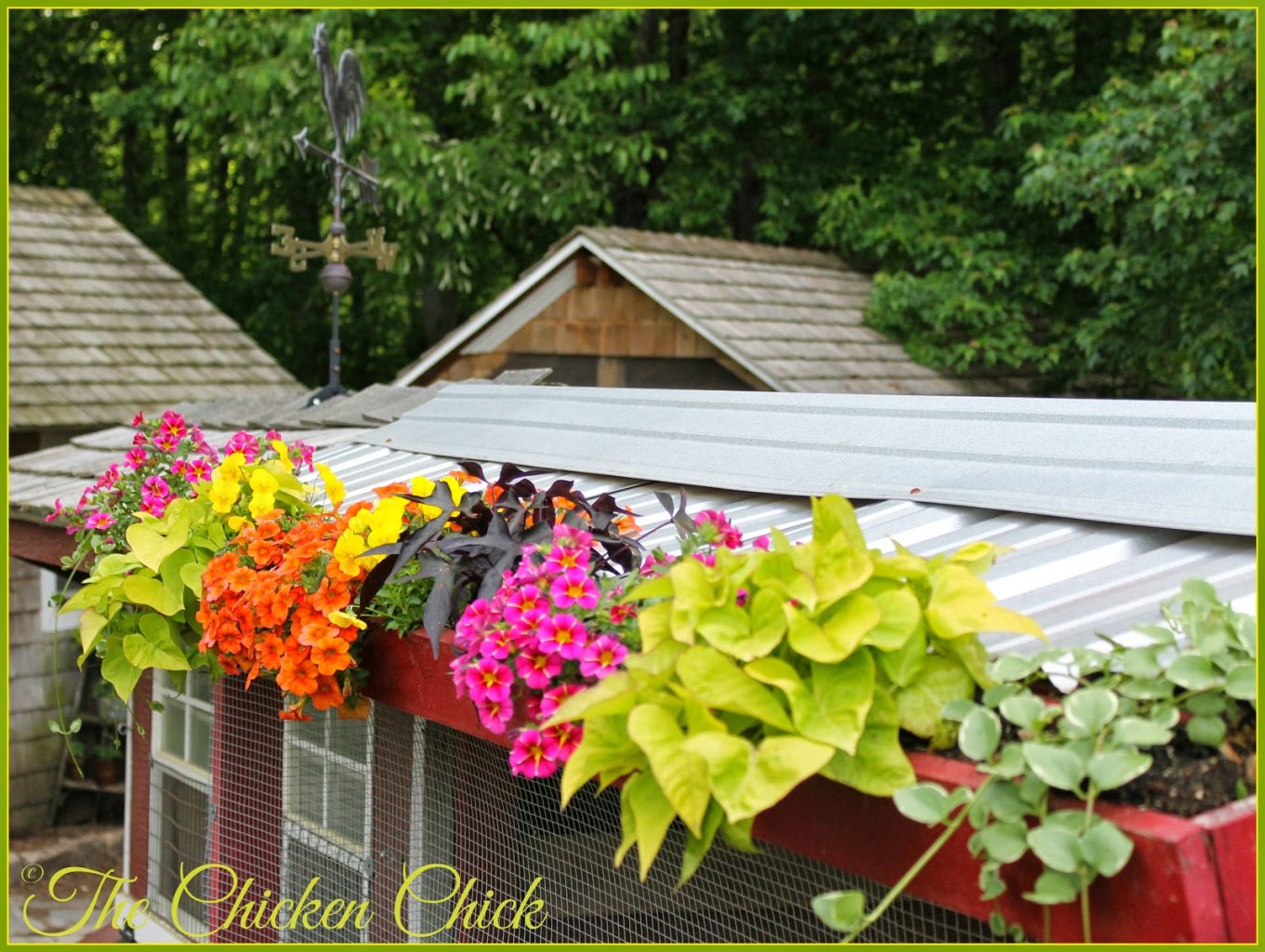 And while I have had the luxury of picking up some valuable tips while playing in the dirt this year with my friend, Julie The Garden Fairy, a landscape designer with a bona fide college degree in horticulture, I know that garden fairies are few and far between, so whether a novice or seasoned gardener, I've rounded up the best Gardening and Chicken books for you!
---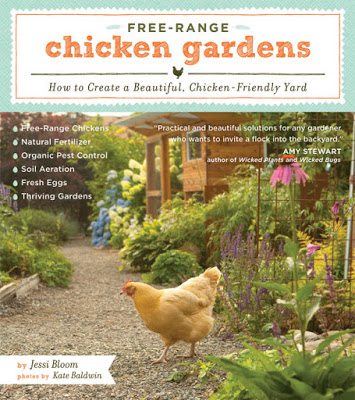 Free Range Chicken Gardens, How to Create a Beautiful, Chicken-friendly Yard by Jessi Bloom
"If your garden fantasies involve chickens, Jessi Bloom. . . is here to make those dreams come true. . . . an expert guide for the untutored." —The New York Times
"Many gardeners fear chickens will peck away at their landscape, and chicken lovers often shy away from gardening for the same reason. But you can keep chickens and have a beautiful garden, too! In this essential handbook, award-winning garden designer Jessi Bloom offers step-by-step instructions for creating a beautiful and functional space and maintaining a happy, healthy flock. Free-Range Chicken Gardens covers everything a gardener needs to know, from the basics of chicken keeping and getting them acclimated to the garden, to how to create the perfect chicken-friendly garden design and build innovative coops."
"Award-winning landscape designer Bloom states that the heart of this book has you look at your garden as a habitat for your flock. Chickens and gardens work together synergistically since chickens reduce weeds and pests, aerate the soil, produce fertilizing manure, and provide food. Bloom and Baldwin's guide to these pets with benefits includes comprehensive information applicable to both small urban and large rural lots pertaining to landscape design, fencing and hardscape materials, chicken-friendly plants, garden and coop designs, and predators. …this how-to presents an ecofriendly, holistic view of human-animal relationships while addressing self-sufficiency and food issues, core motivations for the burgeoning organic, homegrown movement." –Whitney Scott
---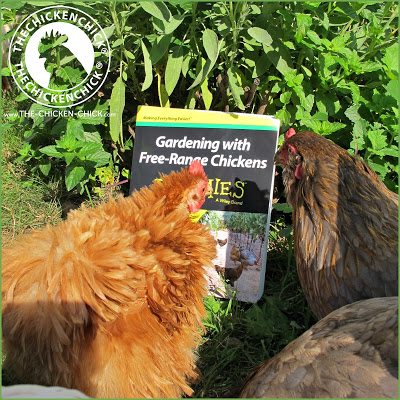 Gardening with Free-Range Chickens For Dummies by Bonnie Jo Manion and Rob Ludlow, the mastermind behind the website BackyardChickens.com!
"Maintain a beautiful garden with chickens? Easy. Gardening with Free-Range Chicken For Dummies offers guidance and step-by-step instructions for designing and implementing a host of different chicken garden plans. Plus, you'll get detailed information on the best plants and landscaping materials for your chicken garden (and the ones to avoid), seasonal considerations, attractive fencing options, predator and pest control, and much more. If you're looking for step-by-step advice on building a chicken garden, Gardening with Free-Range Chickens For Dummies has you covered."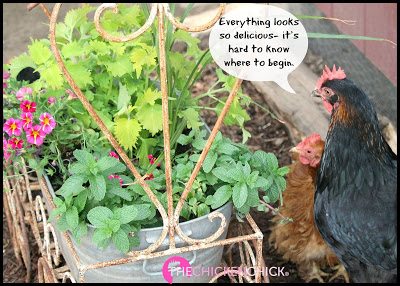 ---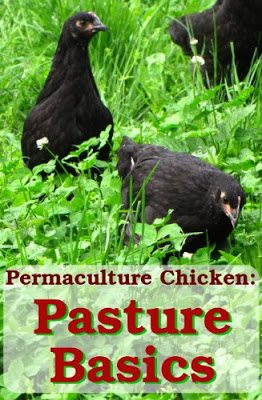 Pasture Basics: How to Keep the Grass Green and Your Chickens Happy by Anna Hess
"Pasture Basics starts at the beginning to help you design the best pasturing setup for your flock and for your homestead. Great grazing for chickens won't be found in the perfect pasture for sheep or cows — you need to tweak your design to match a chicken's unique behavior and stomach.
Included are explanations of chicken digestion and behavior, pasture specifics, a rundown on which traditional pasture plants chickens enjoy, tips on maximizing plant growth during rotation, and an info on how to establish new pastures and maintain existing grazing areas."
"It was very informative and I believe that it will prevent me from making quite a few mistakes that I would have otherwise made do to my lack of understanding about the diet of chickens." — NJS86
"This is actually a very well researched and organized book, replete with graphs, diagrams, and photos. Info is given on layout designs, types of vegetation, and creating and maintaining areas of chickie-optimized pasture. The text is informative and professional in tone, and refreshingly free of superfluous 'filler'." — Ava Wilkerson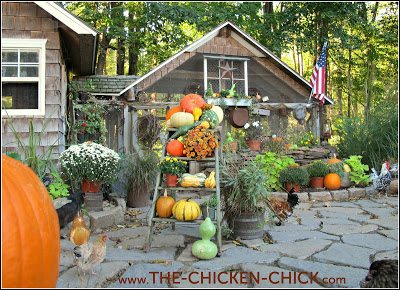 ---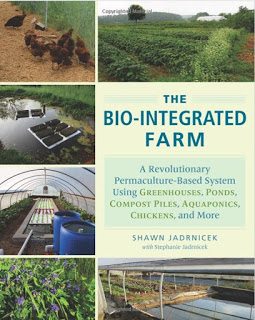 The Bio-Integrated Farm: A Revolutionary Permaculture-Based System Using Greenhouses, Ponds, Compost Piles, Aquaponics, Chickens, and More by Shawn Jadrnicek & Stephanie Jadrnicek
The Bio-Integrated Farm offers in-depth information about designing and building a wide range of bio-integrated projects including reflecting ponds, water-storage ponds, multipurpose basins, greenhouses, compost heat extraction, pastured chicken systems, aquaculture, hydroponics, hydronic heating, water filtration and aeration, cover cropping, and innovative rainwater-harvesting systems that supply water for drip irrigation and flushing toilets.
"The Bio-Integrated Farm is an invaluable resource for market farmers, homesteaders, and serious gardeners who are interested in improving their relationship with the land. Shawn Jadrnicek's creative use of materials, animals, and space, which he clearly and thoroughly explains in this book, will inspire and teach you how to improve the efficiency and resiliency of your farm or garden. I can't wait to implement some of Shawn's designs at my site. While reading through this book, I was reminded of the ancient gardening techniques mentioned in F.H. King's Farmers of Forty Centuries. Shawn has integrated these simple and effective technologies into his modern-day working farm; his book will allow readers to access some of that ancient wisdom, too." -Jerome Osentowski, author of The Forest Garden Greenhouse