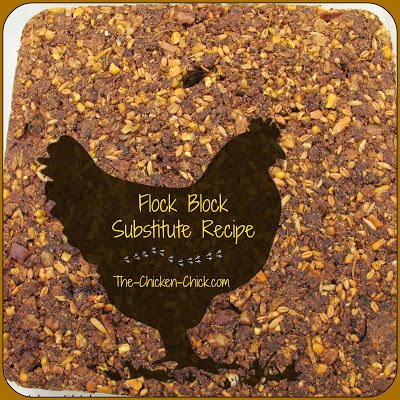 Flock Block Substitute Recipe. Healthy Boredom Buster for Chickens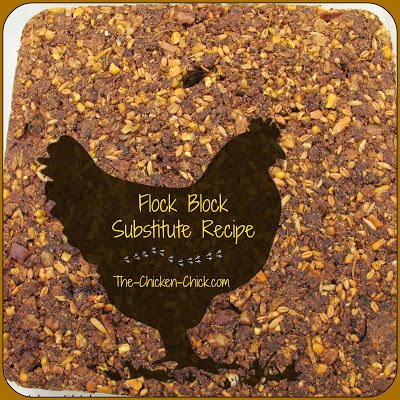 Flock Block Substitute Recipe. Healthy Boredom Buster for Chickens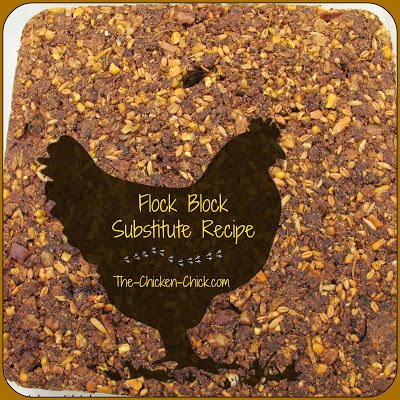 Hurricane Sandy is bearing down on the Northeast United States as I type this.  Our hurricane preparations have been employed and we are as ready as possible, but I worry about my flock being bored and scared during the storm.  My flock free-ranges all day and since they will be confined to the coop during the hurricane, I'd like to give them something to distract them and keep them occupied, so I decided to make them a homemade treat.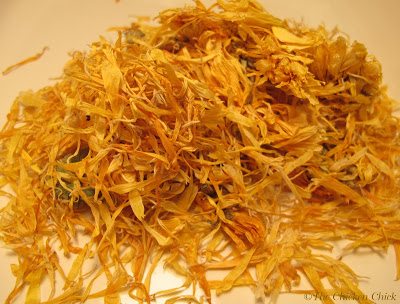 The ingredients can all be substituted with other items. I used what I had on-hand. I happen to have Calendula petals (marigolds) on-hand and they'll kick up the color of the yolks a notch. They're inexpensive and readily available online.
The key to the success of this recipe is to make sure the mixture is moist enough to stick together in the end without being too wet that it never hardens. This recipe makes two blocks, but it can easily be halved for smaller flocks or the second block stored in a cool, dry place until ready to use.

FLOCK BLOCK SUBSTITUTE RECIPE™
Yield: two, 8″x8″ blocks
3 cups starter/grower, grower/finisher, flock raiser or layer crumbles
1 cup scratch
1 cup of any Omega3 feed supplement such as Omega Egg Maker
4 eggs, beaten well
2 cups oatmeal
1.5 cups cornmeal
1.5 cups wheat germ
2 teaspoons cinnamon
1 cup Calendula petals
2 finely diced apples
1 cup applesauce
2 cups molasses
3 cups water
1/2 cup melted coconut oil (or any oil)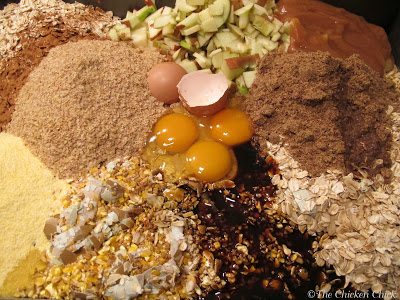 LET'S MAKE IT!
Preheat oven to 300°F. Grease 2, 8″x8″ pans well.
Mix all dry ingredients together. In a separate bowl, mix all wet ingredients together. Add wet to dry ingredients, mix well.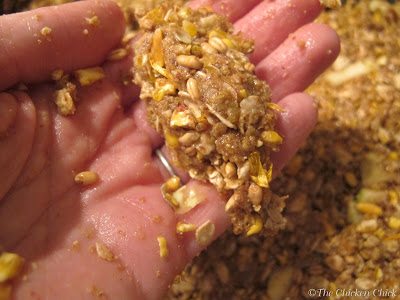 The mixture should hold together when squeezed without being squishy or oozing liquid. (If yours does not hold together, wet a few pieces of bread with water, squeeze out excess water and tear into small pieces. Add to mixture, combine well.)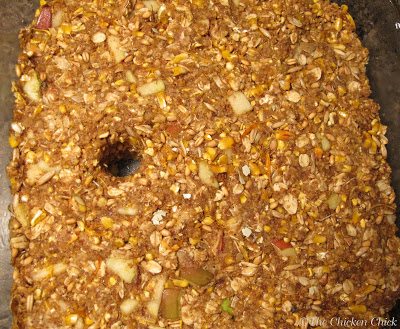 Pour mixture into prepared pans and press down firmly, packing very well.
Create a small hole in the top for hanging if desired.
Bake for 2 hours. The entire house will soon smell great!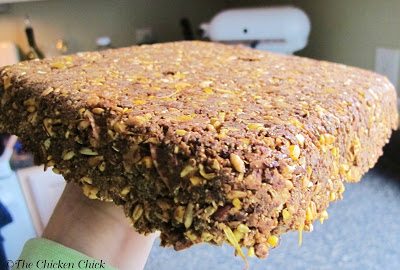 Leave blocks in the oven and turn the oven off. Allow to cool inside the oven several hours. Remove when pans are cool. If yours breaks or fails to hold together, don't worry, the chickens will enjoy it just as much in a dish as they would have if it were hanging!