For Mother's Day this year, I shared my DIY eggshell bouquets with you, pointing out the symbolism of the egg: new life, birth, yadda, yadda, yadda. As we all know, there would be no baby chick if not for the rooster, so it seems only fitting to honor fathers similarly.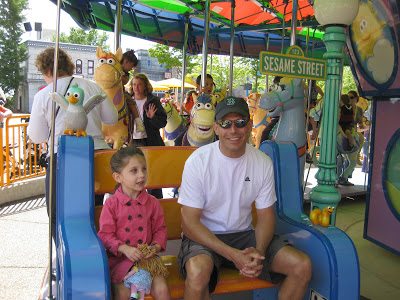 My older daughter and husband.
In contemplating an appropriate gift for my husband from my daughters for Father's Day, I called on one of my über creative friends, Kristin Weismiller, to brainstorm a unique, eggshell craft idea. Kristin is not only creative, she too is a bargain hunter. Most of the supplies needed for this project can be found at a dollar store! It was agreed, we would each go to work on our own versions and meet back here with the results.
The two basic versions involve either a Zen garden kit store or a picture frame with wine drip stoppers. All of which are generally available at any dollar store.
Materials needed (depending on design choices):
acrylic craft paint (optional)
cactus potting soil
wine drip stoppers or napkin rings & glue gun
picture frame or dollar store zen garden kit
black and white photo collage of the kids or sand
potted miniature cactus or succulents
Begin with cracked eggshells or blown egg shells.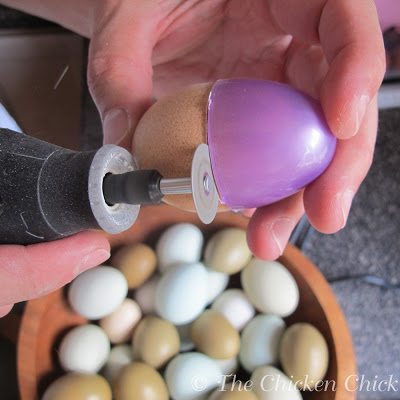 I would have done the cutting myself but my husband is not as adept
at photography as he is with power tools. 😮
I used a picture frame in order to personalize the project with a collage of my daughters behind the glass (and because I couldn't find the Zen garden kit at my dollar store).
All the hardware was removed from the frame.
I traced the frame backing onto the collage, cut it out and inserted it behind the glass.
I removed the felt lining from the fifty cent wine bottle drip stoppers
and hot-glued them to the frame's glass.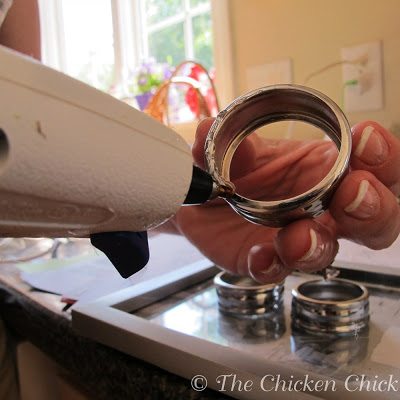 My 7 year old daughter took this photo. Maybe I'll have her give my husband a few photography tips.
My daughter then filled the eggshells 2/3 full with cactus potting soil, added a small cactus plant or succulent, topped with soil and set in the rings.
Add a few pea stones to the top of the soil.
For an easier, kid-friendly version, skip the photo collage and simply add sand on top of the frame.
Align some rocks in a square to provide stability for the egg(s).
My daughter kicked up her presentation with a few more pea stones harvested from our landscaping.
She used pre-packaged, dollar store Zen garden kits as her bases.
She painted the outside of the eggshells, then used Thompson's waterproofer on the inside, allowing them to dry before potting.
Kristin used tea light holders (also from a dollar store) to prop her
eggs up in the base.
Happy Father's Day to my husband, his father and his brother (shown) who are happy to get
their feet wet with the kids.