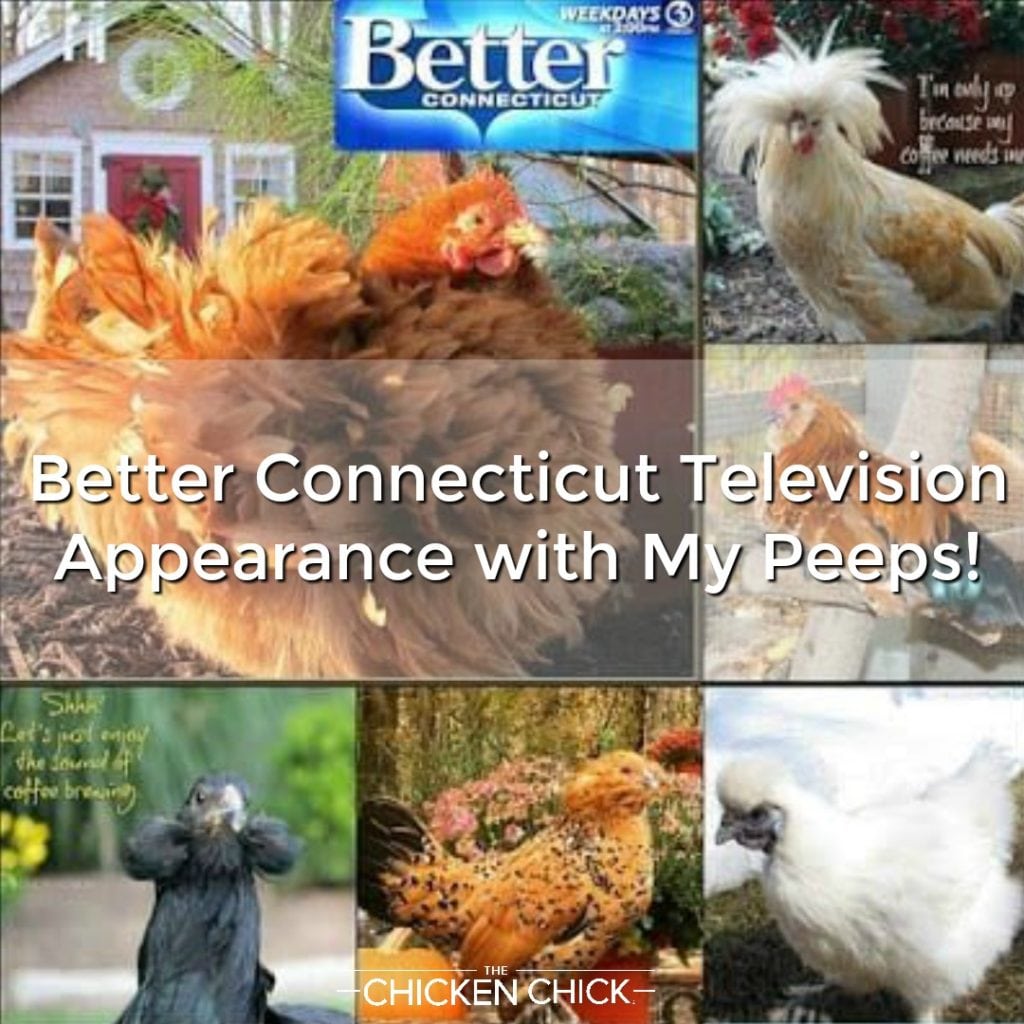 Better Connecticut Television Appearance with My Peeps!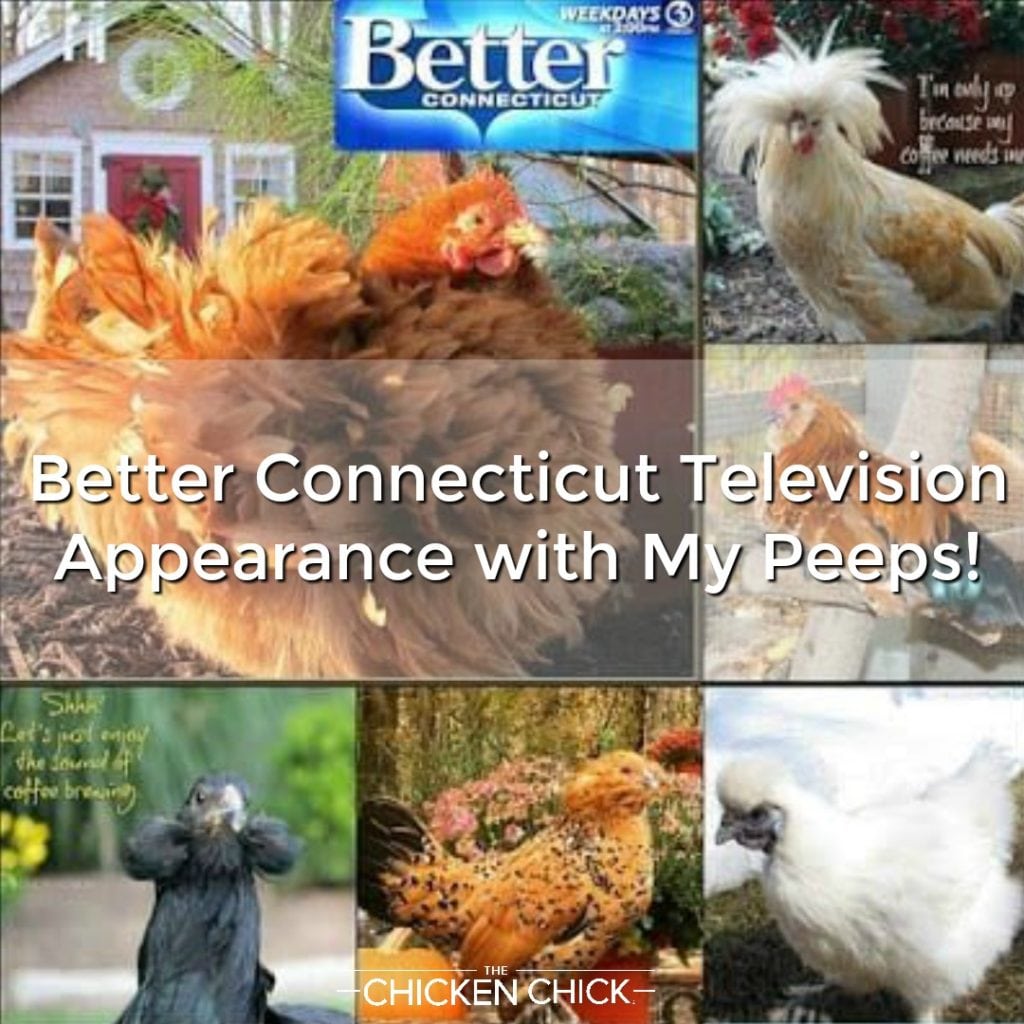 Better Connecticut Television Appearance with My Peeps!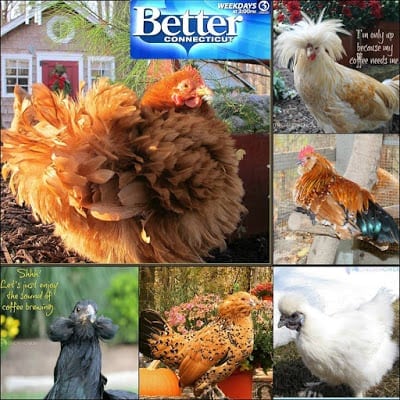 Big field trip for a half dozen of my chickens this morning as we visited a television studio to film a segment of Better Connecticut on WFSB Channel 3 with Kara Sundlun and Scot Haney!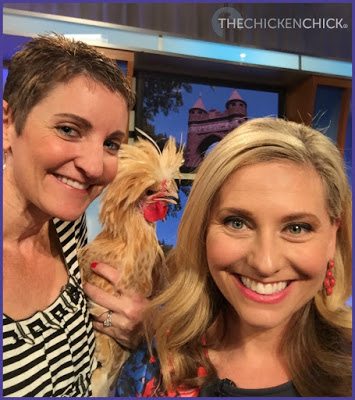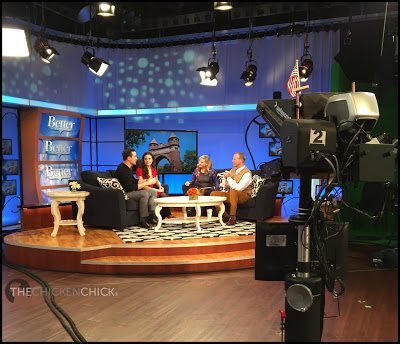 "Zoo or Farm? Our studio turned into the Wild Kingdom today and we wouldn't want it any other way. Here's Scot with a preview. We're on at 3pm. We hope you'll tune in!"
-Posted by Better Connecticut on Thursday, November 5, 2015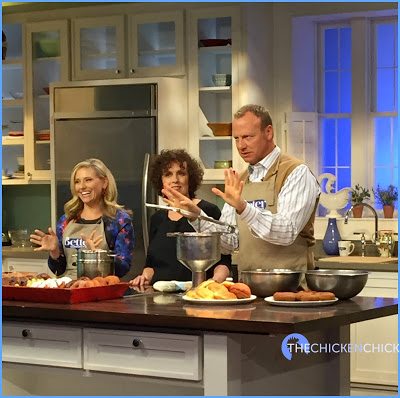 Several very different surprises awaited us at the studio: first, it was National Donut Day and was being celebrated with a delicious demonstration by Dottie's Diner.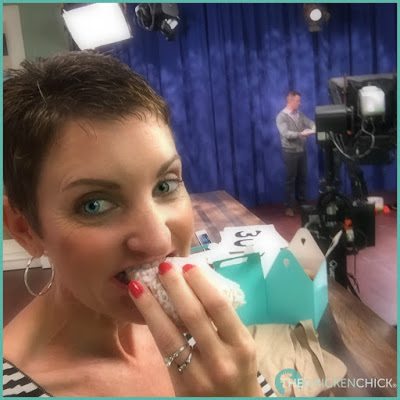 "Why would you want to raise chickens? @thechickenchick tells us. #easybreakfast @betterconnecticut"
-Posted by Kara Sundlun on Thursday, November 5, 2015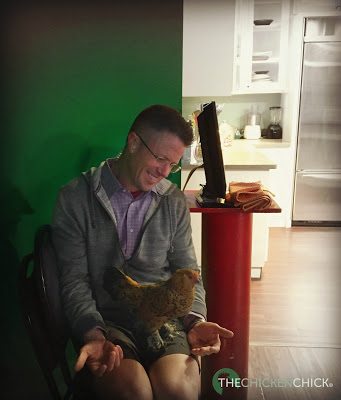 The second surprise wasn't really for me…it was for the station's meteorologist, Mark Dixon, who was introduced to an otherwise well behaved, Daisy d'Uccle. They were getting along famously until, well…Daisy off-loaded a deposit in the middle of his lap that rivaled anything in size or scent that a broody hen could generate on her best day. Poor guy was horrified. Thankfully, he had a spare pair of pants in the car.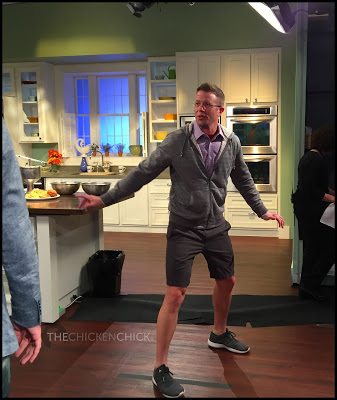 Finally, the last surprise was brought from the nice folks from The Roger Williams Park Zoo in Rhode Island. A beautiful, if not fear-inducing, red tailed hawk was also booked for today's show. The chickens were kept in a separate room until the hawk, who was tethered or crated at all times, left the studio.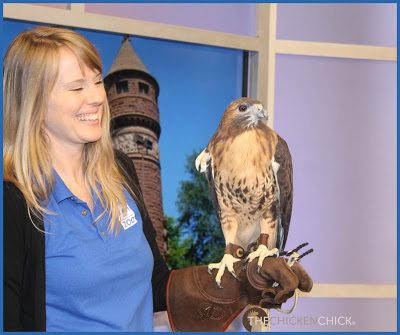 Finally, it was our turn. Freida wanted no part of being held by Kara Sundlun, but Daisy and Petey were happy to entertain Scot Haney.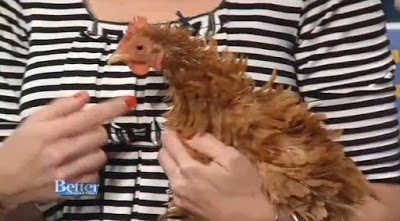 If you'd like to view the entire segment, click on this link or the photo to get to the video! Better Connecticut: The Dos & Don'ts of Keeping Chickens