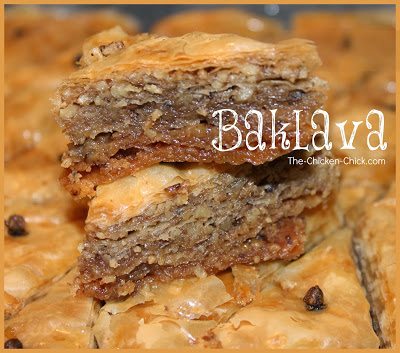 My husband and I have a long-standing tradition of making baklava together for Christmas day. Baklava is a traditional Greek dessert made with phyllo dough, walnuts and a special syrup. It is best made well in advance of serving so the ingredients have time to soak into the phyllo dough. Mmmm.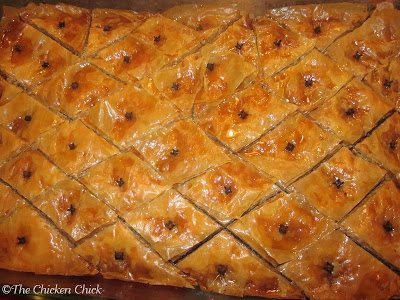 BAKLAVA INGREDIENTS FOR LAYERING
(printable version below)
1 cup melted butter (2 sticks)
1 pound chopped walnuts (finely chopped in a food processor)
1 teaspoon ground cinnamon
INGREDIENTS FOR BAKLAVA SAUCE
1 cup water
1 cup white sugar
1 teaspoon real vanilla extract or 1/2 vanilla bean
½ cup honey
some orange peel and lemon peel
juice of ½ a lemon
1 cinnamon stick
whole cloves
DIRECTIONS FOR BAKLAVA SAUCE
In saucepan over medium heat, mix water and sugar until sugar is dissolved. Reduce heat and add vanilla, honey, citrus peels, lemon juice & cinnamon stick. Simmer gently for 20 minutes. Remove from heat to cool & remove citrus and cinnamon stick.
ASSEMBLY INSTRUCTIONS
Preheat oven to 300°F.
(one with square edges is better than rounded like the glass pan we used)
Unroll phyllo dough, keep covered with a damp towel while working.
Sprinkle approximately 3 tablespoons of nut mixture on top.
**Press each sheet down firmly before buttering.**
Add a layer of nuts as shown.
Add two more sheets of dough, pressing, buttering & nutting. ☺
Repeat until nuts are gone, then place the remaining 6-8 layers on top, buttering each.
Using a very sharp knife, cut according to diagram below.
Poke one clove into center of each triangle.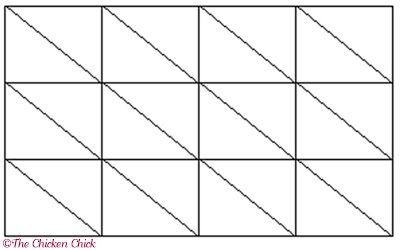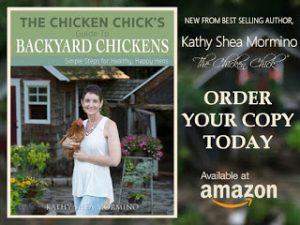 Order your copy of my bestselling book,
Available now on Amazon!