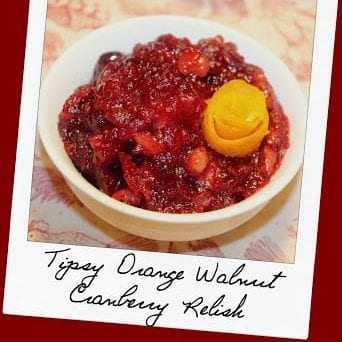 Tipsy Orange Walnut Cranberry Relish Recipe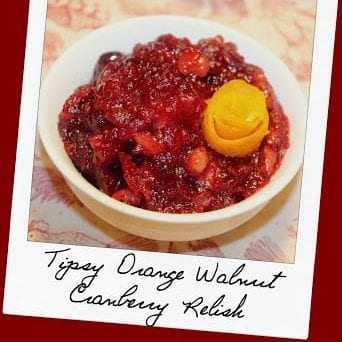 Tipsy Orange Walnut Cranberry Relish Recipe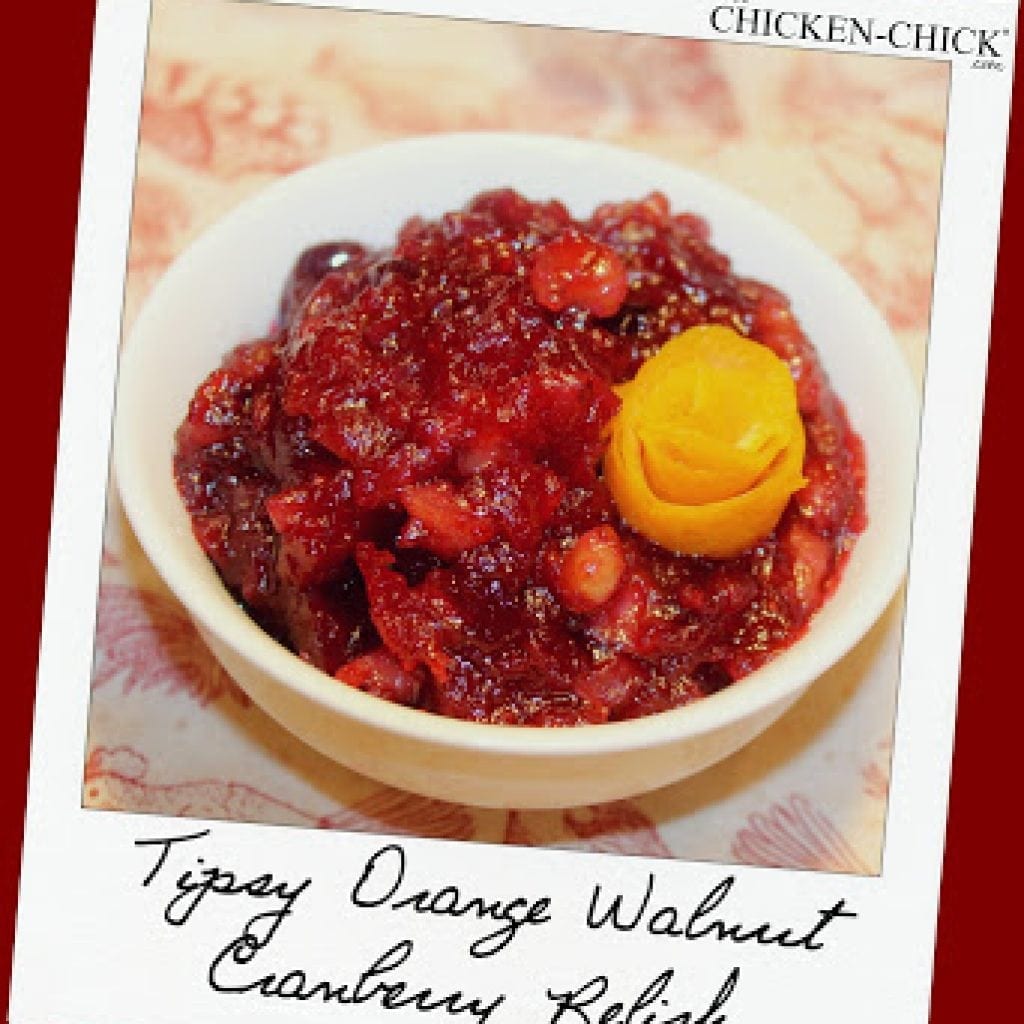 My little brother, who hates cranberry sauce, was underwhelmed when I told him I was making my personal recipe for cranberry relish for Thanksgiving dinner at his house this year. He promised me he would try it though and he loved it! I hope you try it and love it too!
---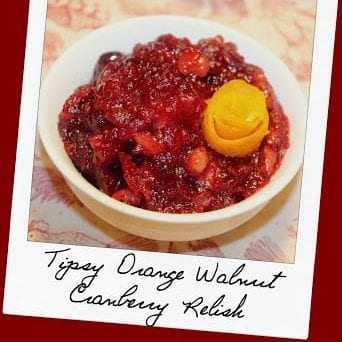 TIPSY ORANGE WALNUT CRANBERRY RELISH
INGREDIENTS
12 oz fresh cranberries
1 1/4 cup sugar
zest & juice of 1 lemon
zest & juice of 1 orange
2 stalks celery finely chopped
1/2 cup toasted walnuts, finely chopped
1 tablespoon Triple Sec liqueur
1/4 teaspoon grated nutmeg
a pinch of salt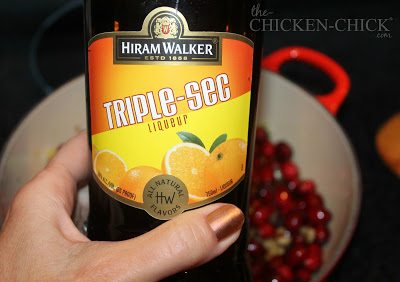 LET'S MAKE IT!
In 2 qt saucepan over medium heat, combine all ingredients.
Bring to a boil, stirring frequently.
When cranberries begin to burst, use a potato masher or fork to achieve desired consistency.
Remove from heat, cool completely. Store covered in refrigerator until use.
Serve cold or at room temperature.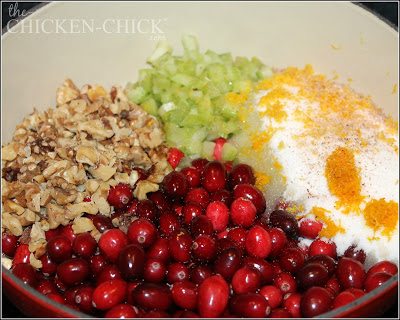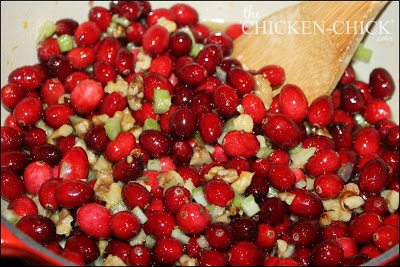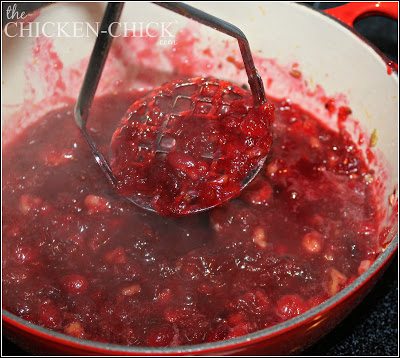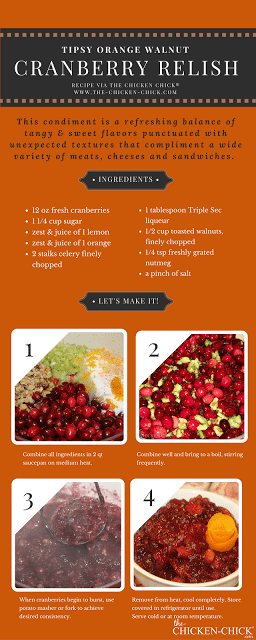 ---