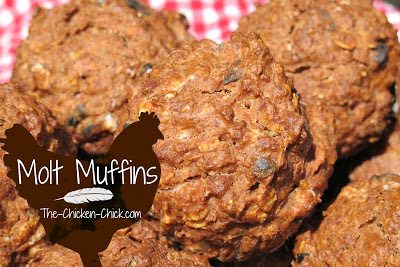 With molting season in full-swing, it's time to make a few adjustments to help the flockers get through it a little more easily. Molting occurs in response to decreased light as summer ends and winter approaches. During a molt, chickens lose their feathers and grow new ones.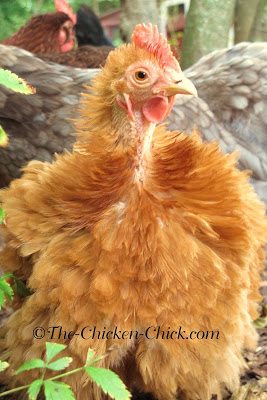 Since feathers consist of 85% protein, feather production places great demands on a chicken's energy and nutrient stores. We can help them keep up with those demands by increasing their protein intake during the molt. I created a recipe for muffins that are high in protein, using primarily ingredients that they would naturally seek-out during a molt. "Ancestral jungle fowls and modern chickens are both omnivores, with a shift from a predominantly insect-based diet in the wild…to a more plant- and grain-based diet fed to captive chickens. Noncaptive (sic) chickens-in the backyard and among feral populations-revert to their ancestral preferences and show excitement at the sight and taste of beetles, grubs, and earthworms."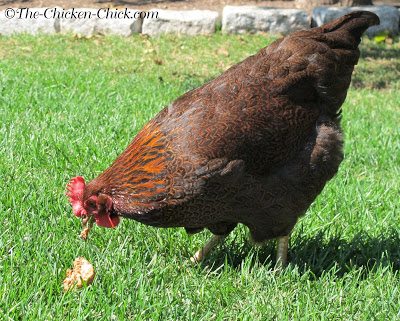 A FEW WORDS OF CAUTION:
THE TYPE OF PROTEIN MATTERS
When increasing protein in their diet, use sources of protein that chickens would naturally supplement their own diets with if they had to fend for themselves; stick with grains, seeds and insects- don't grill them up a hamburger, for instance- chickens would not ordinarily hunt down a cow in the wild.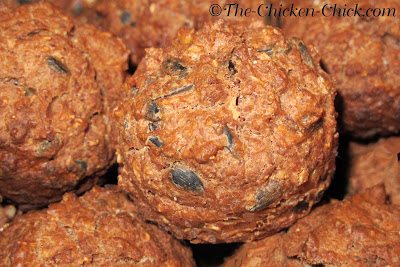 "The consumption of high protein diets, especially meats and eggs, can significantly increase the rates of types of aggression between hens." 1
"The excess use of meat scraps as a source of protein can result in an imbalance of phosphorous…" which increases a chicken's susceptibility to parasitic infection."3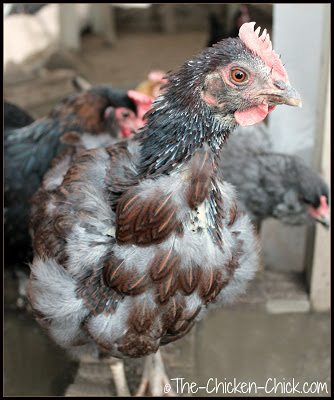 TIMING IS EVERYTHING
High protein diets should not be fed to chickens willy-nilly any time of year. "Protein in excess, particularly protein of poor digestibility, leads to increased water intake to allow the excretion of higher uric acid levels. Undigested excess protein may be fermented by bacteria in the lower bowel, leading to loose droppings, and the condition known as 'hock-burn' in chickens." 2 Only supply extra protein when appropriate, such as during a molt.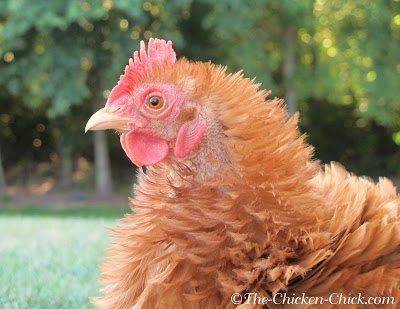 EVERYTHING IN MODERATION
Excessive treats, even healthy treats, can cause any of the following: obesity, reduced egg production, malformed eggs, habitual laying of multiple-yolked eggs, vent prolapse, a protein deficiency, feather-picking, fatty liver syndrome, increased risk of heat stroke and heart problems. Molt muffins should be offered sparingly. A maximum of approximately two tablespoons of any treat per day, per chicken occasionally is reasonable.
With that said, let's get baking! Any ingredient in this recipe can be substituted with a substantially similar item- I used what I had on-hand.
MOLT MUFFINS
Yield: 36 muffins
3 ½ cups Calf Manna, ground in food processor (measure after grinding)
3 cups whole wheat flour
¾ cup of any Omega3 feed supplement
1 cup oatmeal
1 cup black oil sunflower seeds
1 Tablespoon cinnamon
1 cup of eggs (number of eggs varies depending on the size the chickens lay, I used 5)
2 cups water
2 bananas, mashed
1 cup applesauce
¼ cup coconut oil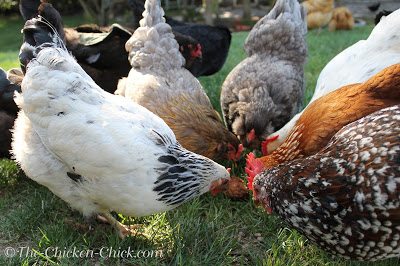 LET'S MAKE IT!
Preheat oven to 350°F. Grease 36 muffin cups well. (skip the muffin papers, they stick)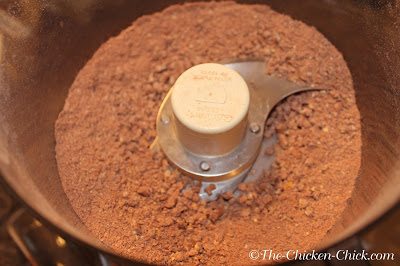 Combine ingredients well, fill muffin cups ¾ full. Bake 40 minutes. Turn off oven and let muffins sit in the oven another 10 minutes for the dense, hard texture we're looking for.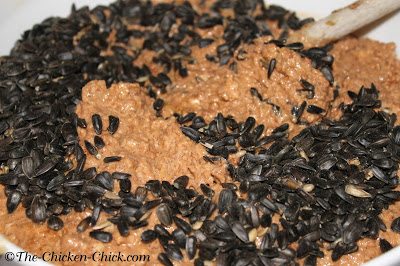 The chickens would make quick work of a light and fluffy molt muffin and that's no fun. If your molt muffins aren't rock hard, simply leave them on the counter for a day or two to dry out.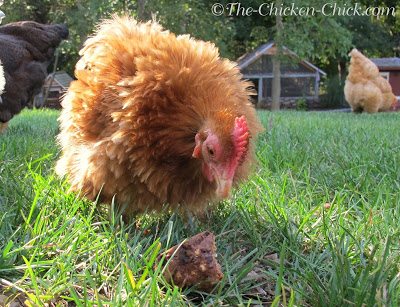 A couple other homemade treats to try during molting season are:
Alfalfa Cake Protein Treats. Get the recipe and the details about the benefits of alfalfa in this article and Bug Bites, recipe here.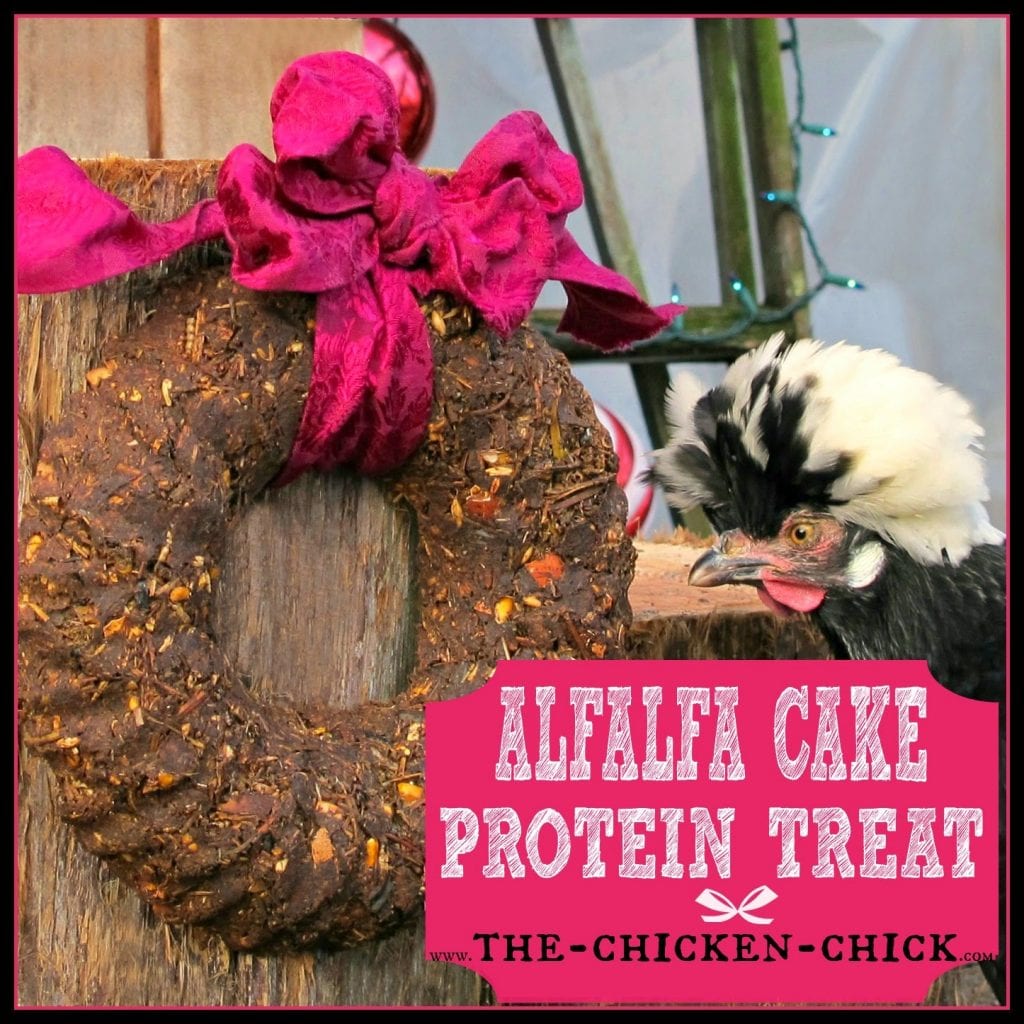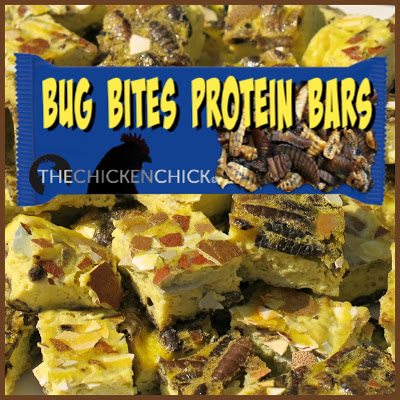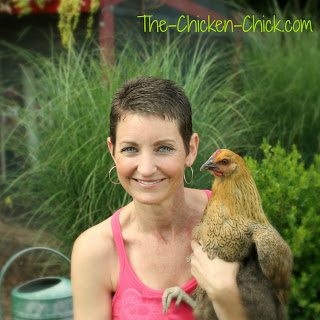 Sources & further reading:
1 The Chicken: A Natural History.  Barber, Daly, Rutland, Cawthray, Hauber  . Race Point Publishing, 2012  p. 109
2 Poultry Diseases, Pattison, McMullin, Bradbury & Alexander. 2008
Storey's Guide to Raising Chickens, Damerow. 1995
3 The Chicken Health Handbook, Damerow. 1994.