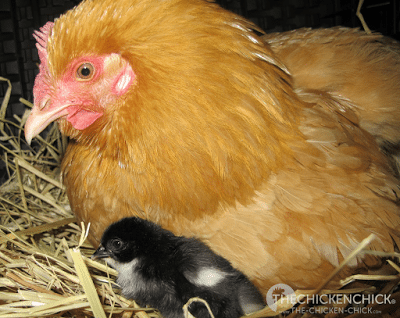 This is April, my only Buff Orpington. She was a surrogate mama this winter and the last of her babies had been adopted out to a lovely couple that drove eight hours from Pennsylvania to get them. April disappeared the next the day. Part of me thinks she was despondent and took off to parts unknown trying to find her chicks or brood some new ones. The realist in me knows that in allowing my chickens the natural joys and benefits of free-ranging, nature will claim some of them. That is the circle of life and I accept those risks. My acceptance of the risks or not, it was still awful to lose April and I am heartbroken that she is gone.

Orpingtons are one of the most friendly breeds I have ever had in my flock. April laid 3-4 eggs per week and was a diligent broody, although her bark was worse than her bite. The moment I realized that April was missing, I knew I needed another Buff Orpington, not to replace April, but to continue to enjoy the beauty and demeanor of the breed.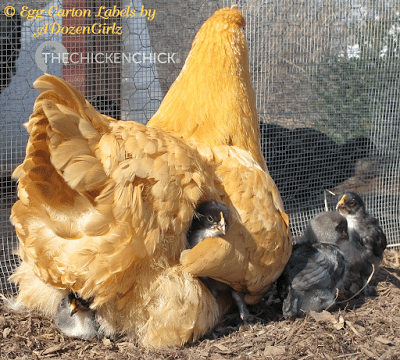 As a result of my hatching addiction this winter, my flock became primarily black and blue. While my chickens are beautiful and include Blue and Black Ameraucanas and Black Copper Marans, my flock is just not as diverse as I would like it to be. It was no mistake that I found myself at the feed store today. I knew they were getting a new shipment of baby chicks and I had my heart set on some more Buff Orpingtons. What I returned home with was a box full of different colors and feather patterns.
For the first time ever, I purchased chicks that were vaccinated for Marek's disease and coccidiosis. When chicks are vaccinated for cocci, they should not be given medicated chick starter feed as in doing so, the chicks would be rendered unprotected.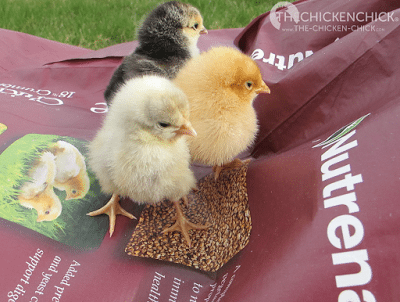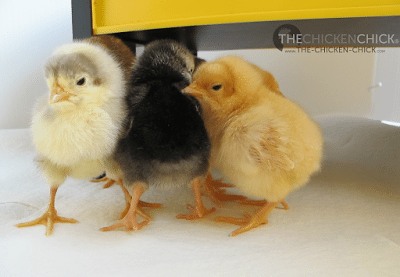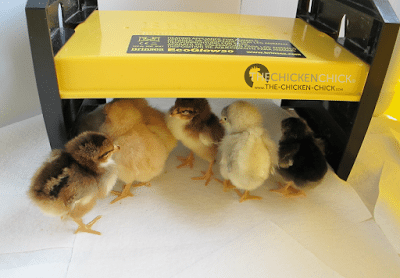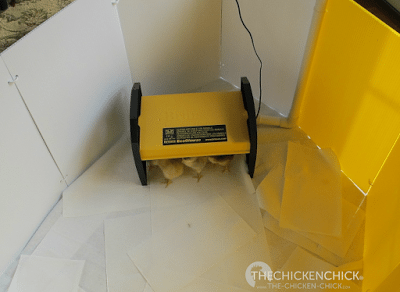 The chicks adapted naturally to the EcoGlow Brooder. I got a chance to try out my new,  Happy Hen Deluxe Chick Corral and I love it. It's huge and a breeze to set-up.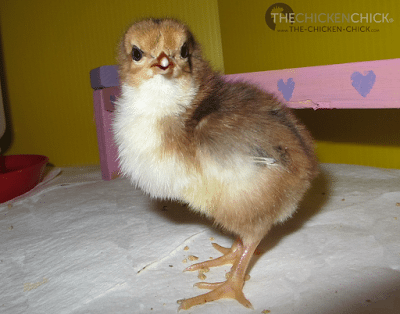 While it's always a joy to welcome baby chicks, the arrival of these spring chickens is bittersweet. They will always remind me of April. Goodbye girl, you are missed.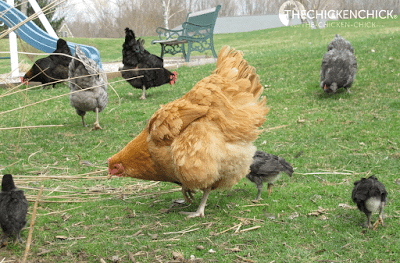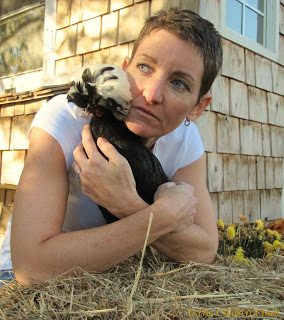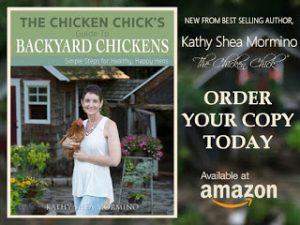 Order your copy of my bestselling book,
Available now on Amazon!