Welcome to the 92nd weekly Clever Chicks Blog Hop! You're invited to share links from your blog, visit other blogs and enter the giveaway- no blog required!
GIVEAWAY!
6/22/14-6/29/14 9pm EST
Enter to WIN one of Grandpa's Feeders!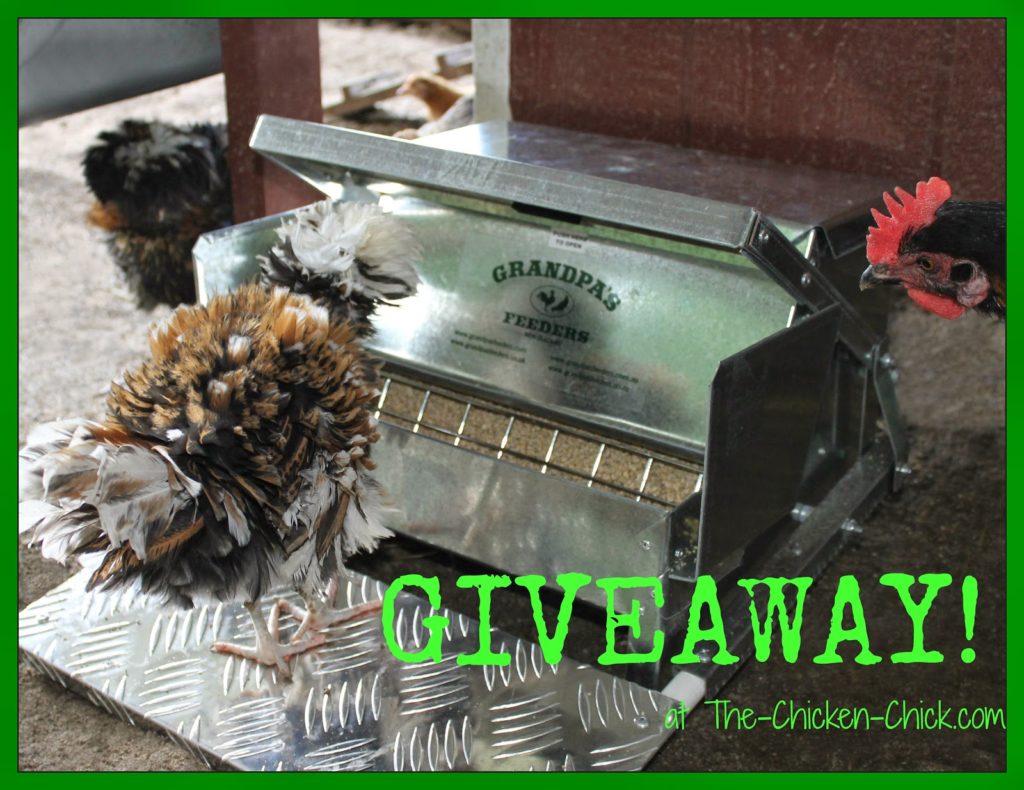 Learn all about Grandpa's Feeders and how they help SAVE $$ on chicken feed HERE!
ENTRY DETAILS BELOW!
(Scroll ALL the way down!)
The giveaway winners of last week's Clever Chicks Blog Hop can be found
HERE
.
1.
SUBSCRIBE
to my blog via
email
,
AND
2. COMMENT below this blog post.
(not in reply to email)
Eligibility limited to US residents only. Winners chosen by random drawing from eligible entries and notified by email if provided and/or
here.
Giveaway ends 6/29/14, 9pm EST.