FEATURED POSTS from
CLEVER CHICKS Blog Hop #4
The depth of knowledge, insight, creativity and resourcefulness of the bloggers who participate in the Clever Chicks Blog Hop is truly inspirational and while I look forward to learning new things and discovering what everyone has to share, I most look forward to getting to know the individual bloggers each week. I hope you too will take a little time to visit with some of these talented and interesting writers who clearly pour their hearts and passions out into their blogs. Allow me to introduce you to three of them from last week's
Clever Chicks Blog Hop.
Ann Fulton, author of The Fountain Avenue Kitchen blog was named after her grandmother's kitchen. It was in that kitchen that Ann's grandmother imparted priceless lessons about cooking healthy, simple dishes, being frugal and inspiring others through food. This week, Ann shares her Prosciuto Egg and Cheese Sandwich recipe with tips on freezing them for a hearty, delicious, hot breakfast in a flash.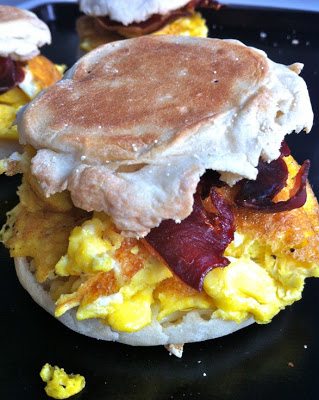 The Hedge Combers
is authored by Janie, a smallholder who lives in Cornwall, South West England with her husband, Jonny. Her blogging goal is to document helpful information for the benefit of others starting their journey of self-sufficiency. Janie indicates that real food is the driving force behind everything that they do, from raising ducks to breeding mealworms and everything in between. This week, Janie shares her recipe with us for
Bonfire Juice
, the perfect beverage to take the chill off any autumn or winter gathering. I do believe I will take mine with rum, Janie, thank you very much!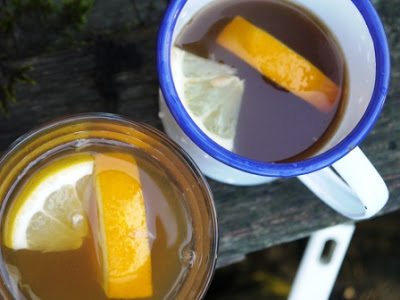 Three Mango Seeds blog is written by Clydia (pronounced Cly-duh) who, in addition to raising three children, works with her husband Eddie restoring and refinishing furniture, remodeling their home and creating vintage signs. This week, Clydia shared their remarkable and colorful transformation of a 1961 US Gov't Cabinet , which was given to them by their friends who, luckily, buy and resell homes that often contain abandoned furniture.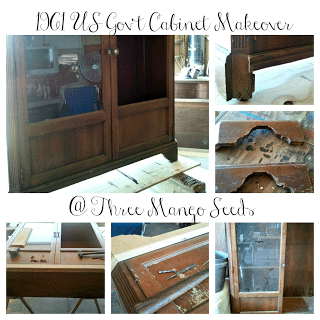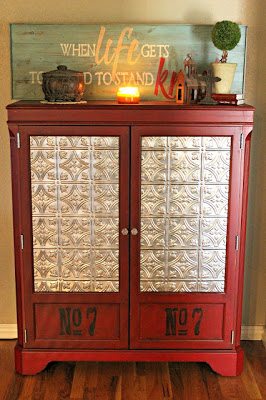 Megan, author of Restoring the Roost, shared "Breeding My Flock, Part I," the first in a series that will document her efforts to breed Dominique chickens. Dominiques are a heritage breed that is on the American Livestock Breed Conservancy's Priority "watch"" list, which makes Megan's efforts truly important in the preservation of this breed. It's not surprising that Megan would take on such an important program, given that she is an architectural historian by profession. She enjoys antiques,
architecture, homesteading, her little flock of chickens and creating a
sense of place within the old home she shares with her husband, BJ.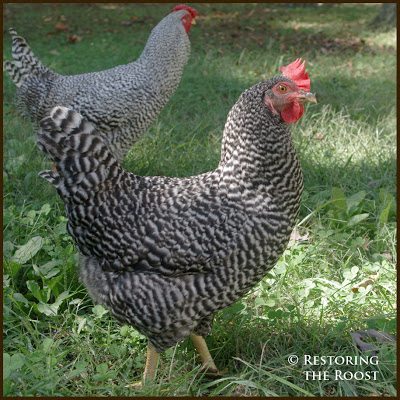 CLEVER CHICKS Blog Hop #5!
You're invited to LINK UP!
Do you have a clever blog post to share with us this week? We'd love to read it!
Despite the blog hop title, this is an equal-opportunity link party!
How to Link-up
Share your clever ideas, DIY projects, recipes, tutorials, decorating tips, stories, Pinterest projects/recipes you've tried, Etsy store creation, posts about your chickens, farm animals or other pets, whatever you choose- BE CLEVER!
Use the direct link to your blog post, not to your blog's home page. We want to be able to find your clever post!
Please note
: If you have trouble linking up, the following two tips should help OR, feel free to email me the URL to your post and I will add it for you!
Kathy@The-Chicken-Chick.com
1. Add the link to this Clever Chicks Blog Hop to your blog FIRST, before submitting your link to the hop or the link tool won't work.
2. Utilize the 'Try here" option if you have done #1 without success.
3. If you have already completed #1, it could be a browser issue; changing browsers may fix the problem.