Cake Decorating Tips & Tricks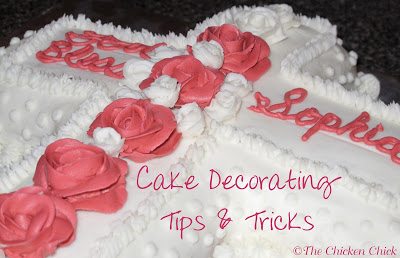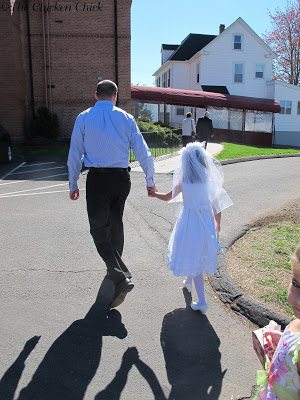 My husband holding my daughter's hand. The next time she wears a white dress & veil, she'll be holding his arm. ♥
We celebrated my daughter's First Communion this weekend I made her cake, of course. I thought I'd share a few cake-decorating tips that I've picked up over the years, but please know that I am a cake-decorating amateur and everything I know, I've picked up along the way, so don't expect too much. ☺
1. Use Wilton Cake Release. Forget greasing & flouring cake pans. Cake Release works infinitely better & an 8 oz bottle costs $5.00 and lasts for years.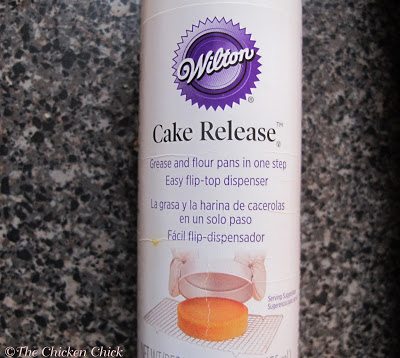 2. Always level cakes before frosting them. I use a serrated knife & eyeball it. Close enough for jazz.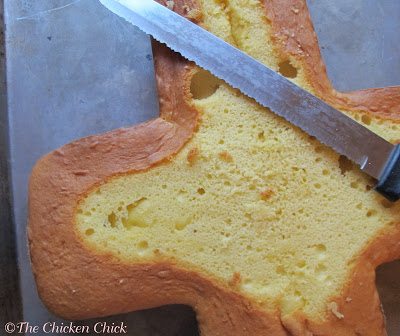 3. Purchase frosting at a grocery store that contains its own Bake Shoppe. Making decorator icing isn't difficult, but it's time-consuming and messy. I purchase my frosting from the grocery store and it tastes as good as homemade, if not better and actually costs LESS than making it myself.
4. Drop a dollop of frosting on the presentation board & spread it like peanut butter before putting the cake on top of it. This anchors the cake to the board & prevents the cake from sliding off it.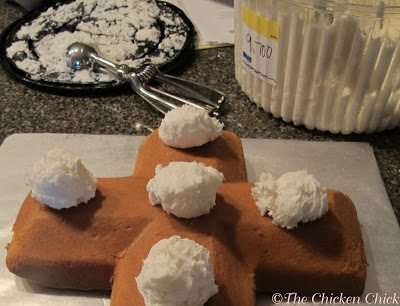 5. Place strips of parchment paper or waxed paper underneath the edges of the cake on the presentation board. This ensures a clean-looking presentation board ultimately. Remove the paper just prior to piping the bottom border of the cake.
6. Always crumb coat or "dirty ice" the cake. Cover the cake with a thin layer of icing without regard for how many crumbs the icing picks up. Allow to dry before frosting the cake with the finishing layer. The dried crumb coat locks in cake crumbs & prevents them from mixing into the frosting you see in the finished project.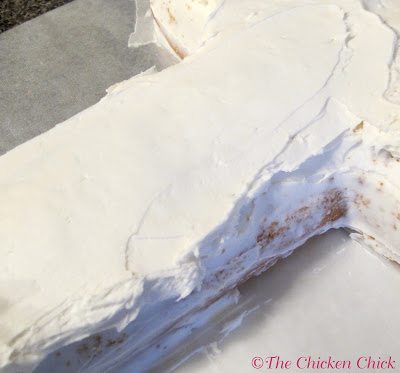 Crumb coat can be seen underneath the final layer of icing in this photo.
7. Use a Viva paper towel to smooth icing. After icing has dried slightly, use a paper towel, with no funny waffling or texture and simply use your hand or an offset spatula to smooth the icing.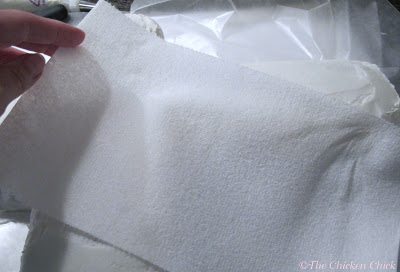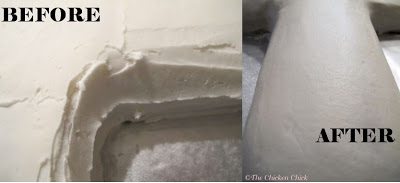 8. Mark cake lightly with a ruler or other straight edge where some degree of precision is required. Writing or piping in a straight line on a cake free-hand is not within my skill set. I take the help wherever I can get it!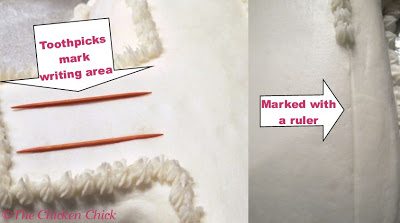 These simple tricks can make a cake look a little more professional for special events.
This Week's Featured Blogs
Featured bloggers, you're welcome to grab the Clever Chicks Featured button!
Anthropologie Inspired DIY Rope Bracelet by Made in a Day.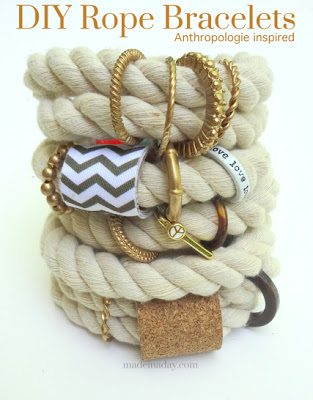 Murano Chicken Farm, Free Nest Boxes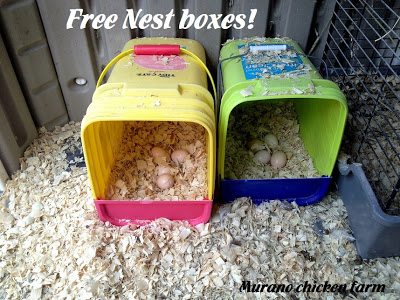 Lemoine Family Kitchen, Slow Cooker Steak Carnitas & Sauteed Peppers over Cilantro Lime Rice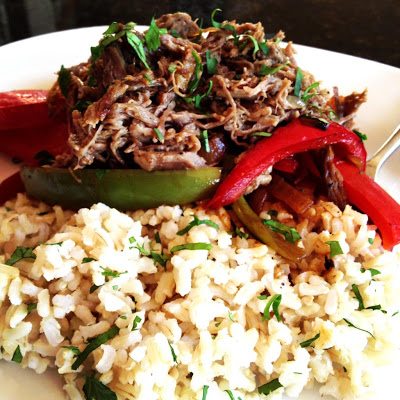 Schneider Peeps: Chicken Coop Expansion (using free shipping containers from transmission shop!)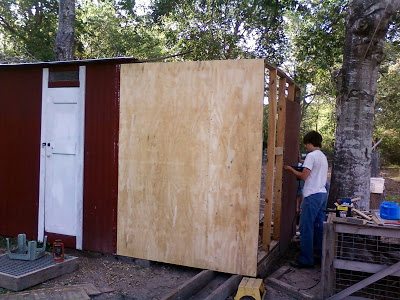 About Featured Blogs
Some of my favorite posts and/or most viewed posts will be FEATURED on Clever Chicks next week! I will also pin them to my "
Clever Chicks
" Pinterest board. The featured bloggers are invited to brag about how clever they are by posting the Clever Chicks "Featured" button on their blogs!
Clever Chicks Blog Hop #33
You're invited to LINK UP!
Despite the title, this is an equal-opportunity link party!
GRAB MY BLOG HOP BUTTON!
How to Link-up
Share your clever ideas, DIY projects, recipes, tutorials, decorating tips,
stories about your families, chickens, farm animals or other pets!
** No linky parties, giveaways or items for sale please. **
Please use
the direct link to your blog post,
not
to your blog's home page;
we want to be able to find your clever post!
If you have trouble linking up, please email me the URL to your post and I will add it for you:
Kathy@The-Chicken-Chick.com
document.write('