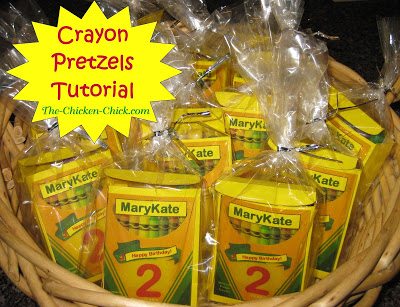 These Crayon Pretzels were used as party favors and were not only a big hit with the kids, they were actually very tasty!
My daughter was two when I threw her a crayon themed birthday party. She's five now, so I'm drawing on an ever-eroding mommy memory to piece together these tutorials for you. If you're a scrapbooker/stamper type, you'll find the crayon boxes a breeze to assemble. Not being the patient, precise, scrapbooking type myself, I thought they were a nightmare. The front of the crayon box involved a lot of Photoshopping of a crayon box image to come to my final design.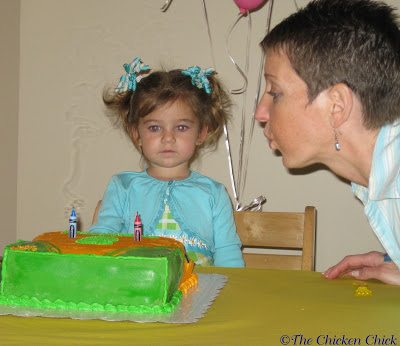 Crayon Pretzels Materials
Pretzel Rods
Wilton Candy Melts (5 different colors)
Copy paper in primary colors
approximately 4 cups of uncooked rice
Tape
large and small cellophane lollipop bags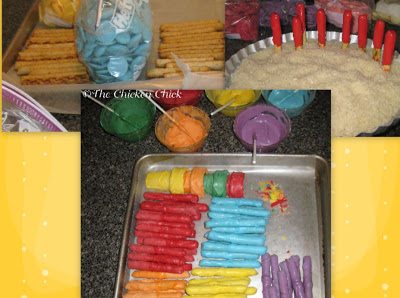 1. Place rice in a shallow pan and set aside.
2. In a small, microwave safe bowl, melt one color of Wilton candy melts for 30 seconds. Remove, stir and repeat in 30 second increments until candy is liquid.
3. Dip first half of pretzels in candy melts, stick dry end of pretzel in rice & allow candy to set.
4. Dip send half of pretzels in candy melts, stick dry end of pretzel in rice & allow candy to set.
5. Repeat steps 2-4 with all candy melts colors.
7. Cut out wrappers, wrap around individual pretzels & secure wrapper with tape.
8. Insert one crayon of each color in a small cellophane bag.
9. Download crayon box template & following printing instructions onto yellow paper. Cut out, fold and tape (this was the nightmare portion of the project for me).
10. These are the stages of rudimentary photoshopping and re-design that I did to the crayon box. The front of the box was not printed on the crayon boxes, they were printed separately and applied to the box with double-stick tape.
11. Insert crayons in boxes and wrap boxes in large cellophane bags. Tie closed.
This Week's Featured Blogs
Featured bloggers, you're welcome to grab the Clever Chicks Featured button, below!
This Silly Girl's Life, Cilantro Lime Chicken
Old House Refreshed, DIY Storage Bench
The Chicken Mama, Doink the Pig is not amused by snow in April
Feathers in the Woods, How to Clean Silver Jewelry Without Chemicals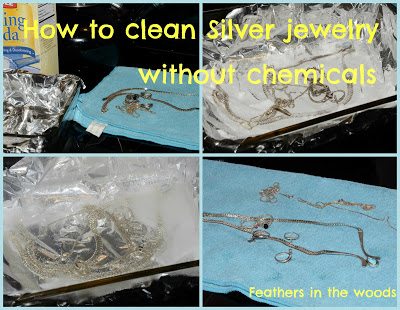 Cultivating a Creative LIfe, Spicy Dilly Refrigerator Pickles
Editorial Note: This is a public service for every parent of a baby or toddler: Get a NoseFrida before your child gets a cold. Trust me. Using one is no more gross than wiping a child's runny nose with a tissue and the relief offered to a congested child is priceless (particularly in the middle of the night). We used the NoseFrida with both of our daughters and I gift one to every expectant mother I know. When my babies became toddlers, they would hand us the NoseFrida to help them breathe when they were sick (as you can see my daughter demonstrating above <sigh>).
About Featured Blogs
Some of my favorite posts and/or most viewed posts will be FEATURED on Clever Chicks next week! I will also pin them to my "
Clever Chicks
" Pinterest board. The featured bloggers are invited to brag about how clever they are by posting the Clever Chicks "Featured" button on their blogs!
You're invited to LINK UP!
Despite the title, this is an equal-opportunity link party!
GRAB MY BLOG HOP BUTTON!
How to Link-up
Share your clever ideas, DIY projects, recipes, tutorials, decorating tips,
stories about your families, chickens, farm animals or other pets!
** No linky parties, giveaways or items for sale please. **
Please use
the direct link to your blog post,
not
to your blog's home page;
we want to be able to find your clever post!
If you have trouble linking up, please email me the URL to your post and I will add it for you:
Kathy@The-Chicken-Chick.com
document.write('