Welcome to my weekly Clever Chicks Blog Hop! You're invited to enter the giveaway, hop from one fantastic blog article to another and share links from your blog (if you have one)!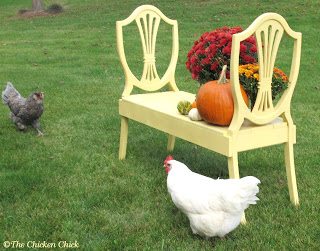 On a fruitful Saturday about a month ago, I took a trip to the local landfill where I found four discarded chair backs that we upcycled into this adorable bench. I could not have imagined that my 'picker' luck could have gotten any better that day, yet somehow it did.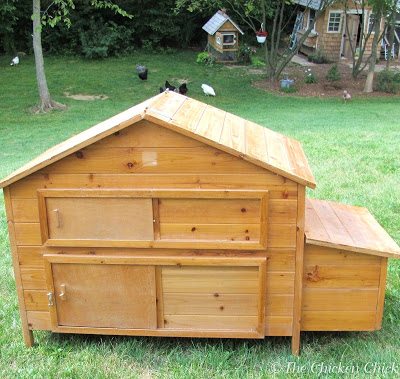 I was no more than 10 houses away from my own when I spotted this tiny chicken coop on the curb, free for the taking. A conversation with the owner revealed that she had given up on chicken-keeping because she couldn't predator-proof her coops. That was unfortunate but not surprising given the poor quality of the workmanship on this little number. Any raccoon worth his salt could get into it by lifting the egg door, the roof or lifting up the front hook-and-eye latch.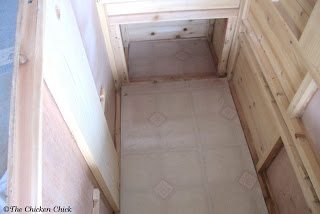 We reinforced the basic structure, including the floor, (which we can now use to make toy airplanes out of, it was that flimsy) added hardware cloth on the window, linoleum flooring and added predator-proof latches. The back side of the coop still needs windows cut out as one window is not sufficient ventilation for any coop, regardless of the size. The removable, hinged roof was augmented with cedar planks.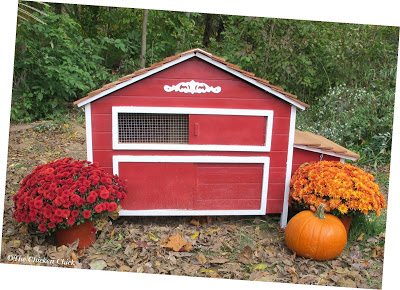 The roof peak wasn't sealed in any way, so we added copper flashing to make it waterproof. A little paint and a decorative wood touch to the front and The Mini Coop is ready to serve as a maternity ward. I like that it is portable and can be relocated.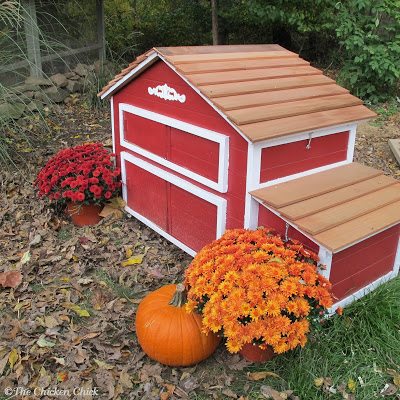 The Mini Coop joins The Little Coop (red) and The Little Deuce Coop (cedar). Not a bad day's haul from the landfill!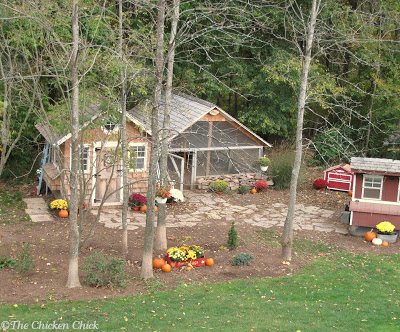 ---
WHAT IS A BLOG HOP?
A blog hop, also known as a linky party or linkup, is a gathering of blog authors who share links to their articles on the host's blog. The articles appear as a collection of thumbnail images & clicking on them brings you to the author's blog. Blog Hops are a great way to network with other bloggers, gain exposure to new readers and discover blogs and ideas you may not have stumbled upon otherwise. No invitation is necessary to attend! Link up and have fun mingling!
---
Some of my favorite posts from the previous week's party will be FEATURED. To be considered as a featured blog, please link back to The Chicken Chick®
this week's
FEATURED BLOGS!
---
---
How to Link Up to the Party
Share the link to your clever ideas, DIY projects, recipes, tutorials, decorating tips, stories, etc.
Please use the direct link to your post, not your blog's home page- we want to be able to find your clever post!
Party Etiquette
No sponsored product posts, giveaways, linky parties, gift guides or repeat posts shared in the past 12 weeks please. Please grab one of my buttons below and link back to this party somewhere on your blog.
---
this week's
CONTRIBUTORS
---
---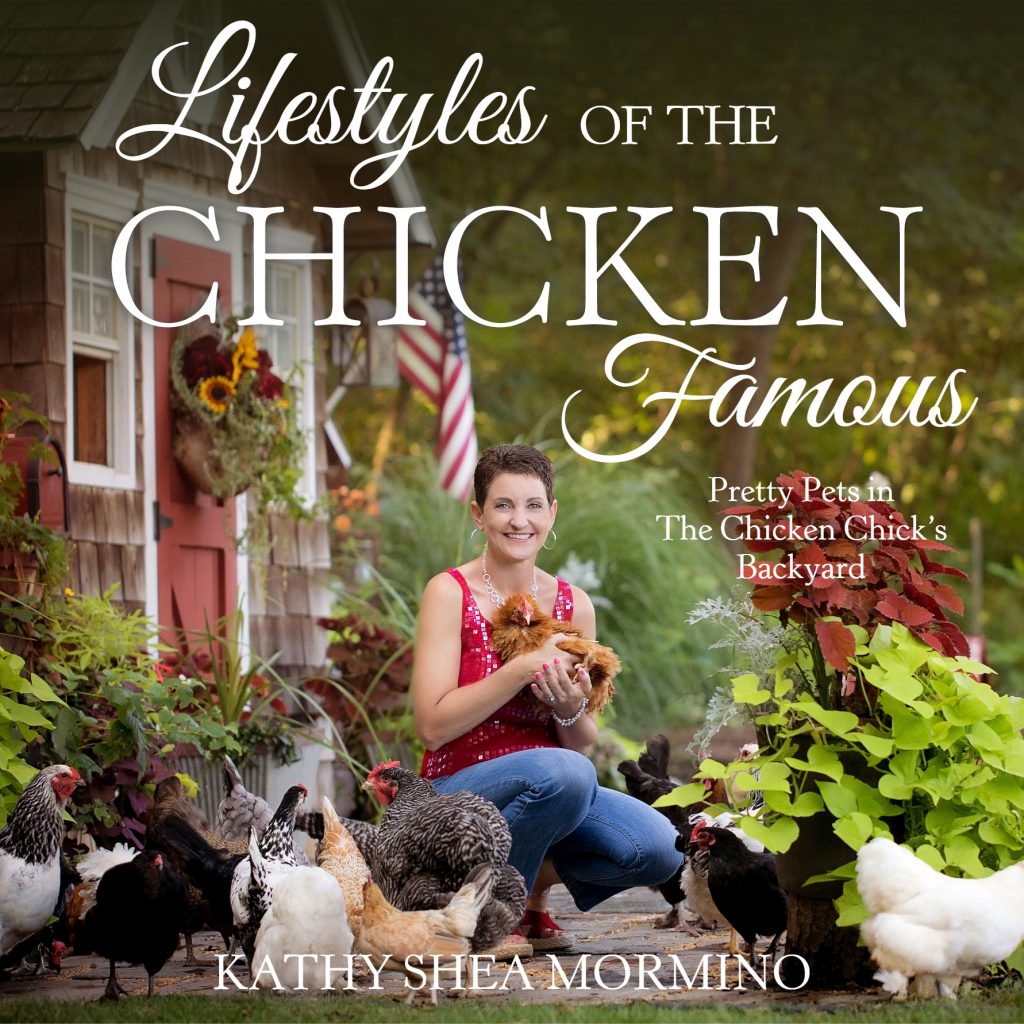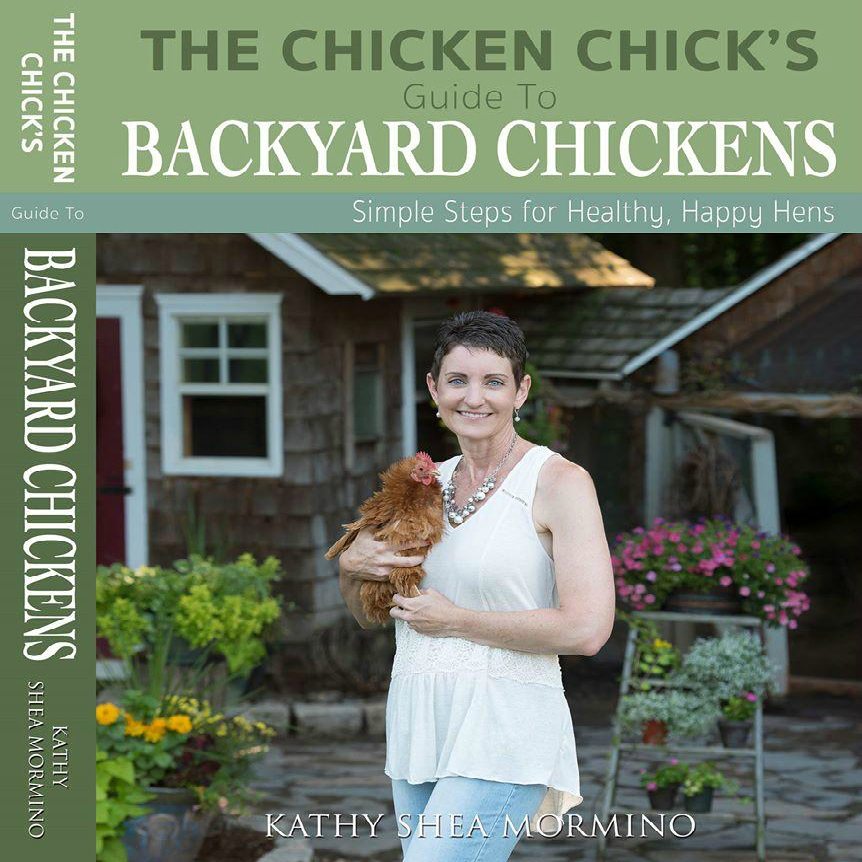 Order your copy of my bestselling books,
&