This weekend's project had an important purpose and involved the whole family, including our backayard chickens. Read about how and why I made this nativity scene for my daughters
here
.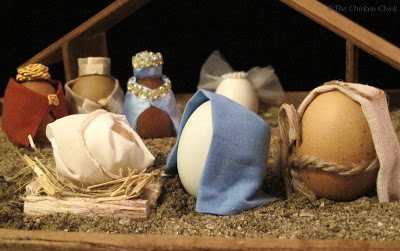 This Week's Featured Blogs
There were so many fun and clever blog posts this week, thanks to all who took the time out of this busy holiday week to share!
You won't want to miss the beautiful creations by Penelope at
Highland Monkeys
. This week, she shared several intricate projects she has been working on, including a 'nose warmer' and quilt. I am smitten by these tiny mice; aren't they adorable?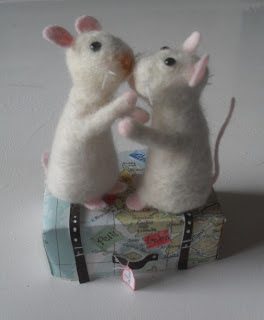 A Year of Work on the Homestead Part I
is a truly fascinating post on the Live Ready Now blog that documents one Florida family's homesteading journey and life off-the-grid with six children.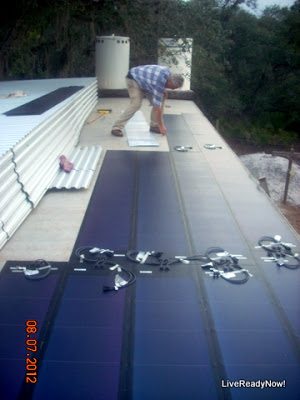 Crystelle, of Crystelle's Boutique, displays her Idaho pride above her piano
with these beautiful
potato sack stockings
!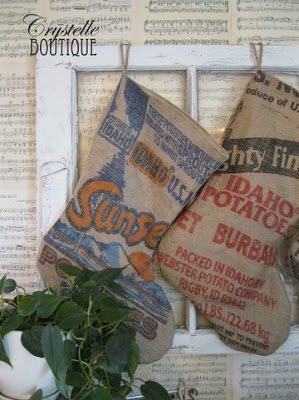 Clever Chicks Blog Hop #10
You're invited to LINK UP!
Do you have a clever blog post to share with us this week? We'd love to read it!
Despite the title, this is an equal-opportunity link party!
How to Link-up
Share your clever ideas, DIY projects, recipes, tutorials, decorating tips, stories, Pinterest projects/recipes you've tried, Etsy store creation, posts about your chickens, farm animals or other pets, whatever you choose- BE CLEVER!
Use
the
direct link
to your blog post,
not
to your blog's home page,
we want to be able to find your clever post!
If you have trouble linking up, the following two tips should help OR, feel free to email me the URL to your post and I will add it for you!
Kathy@The-Chicken-Chick.com
1. Add the link to this Clever Chicks Blog Hop to your blog FIRST, before submitting your link to the hop or the link tool won't work.
2. Utilize the 'Try here" option if you have done #1 without success.
3. Changing browsers may help.